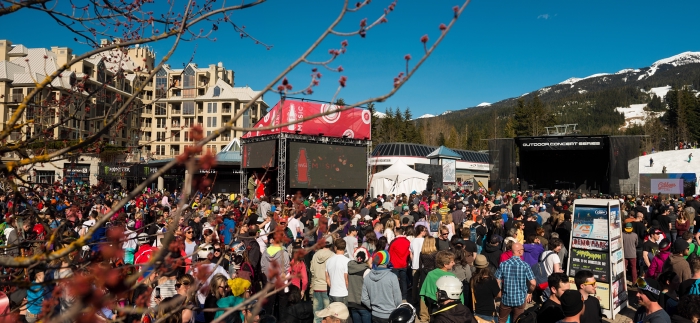 There are many reasons why The World Ski & Snowboard Festival has been so popular for the past 22 years. It's the festival that takes the spirit of spring in Whistler and mixes it with the best of our mountain culture for 10 days of non-stop, home-grown awesome. Art, music, photography, filmmaking, ski and snowboard competitions and non-stop nightlife, PLUS some of the best spring skiing and après sessions you'll ever have.
 Event Info
Do You Need to Buy Festival Pass / Tickets?
Where Do You Purchase Tickets?
April 15 Time: 5:30 PM – 3:00 AM
Use your mobile device to display the tickets you have purchased. If you do not have a mobile devise, please print your tickets or if you do not have access to a printer, the staff at the Box Office will print for you.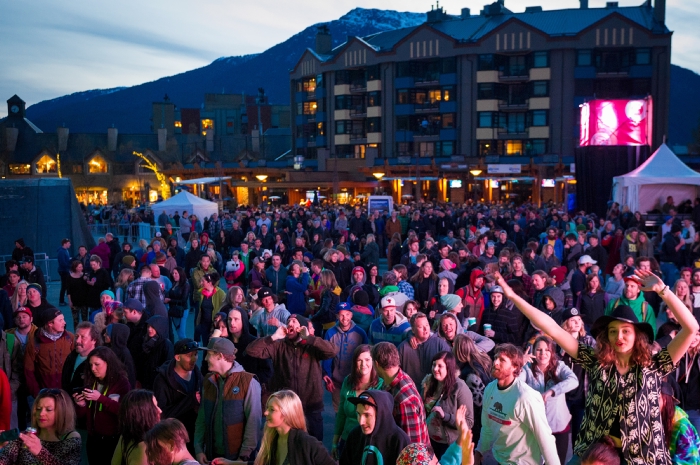 Concerts & Club Series
On-Mountain WSSF Events
Spectators must purchase a lift ticket and be able to ski or snowboard to venues.
On-mountain events include: CND Jr. Freestyle National Champs and Monster Boarderstyle Tour at the Blackcomb Terrain Park, Halfpipe Fam Jam at the Blackcomb Halfpipe, and Twisted Tea Slush Cup at Glacier Creek Lodge on Blackcomb.
Awards for the CND Jr. Freestyle National Champs will take place on the Main Stage each day after the event at 6:00 PM.
What Can You Do With Kids at the Festival?
Some of the kid-friendly activities include: Walking the Village Stroll collecting free samples, cheering on athletes competing in the various ski & snowboard alpine competitions (lift tickets are required for on-mountain events), FIDO Outdoor Concert Series, State of the Art Gallery, Gibbons Style Session and Fire and Ice, Whistler DogFest and Nesters Market Mascot Mayhem.
Beer Garden
The WSSF beer garden is located at Skier's Plaza beside the FIDO Main Stage.
Children under 19 years of age are not permitted in the beer garden grounds.