Looking to take some double-tap-worthy photos and scroll-stopping reels for Instagram on your Whistler vacation? Well, you're in luck, because pretty much anywhere you turn in Whistler, you'll find something that'll take your Insta game up a few notches.
That said, there are definitely a few go-to spots that you should check out if Whistler content is your goal. Here are the 5 best Whistler locations for shooting Instagram photos and reels.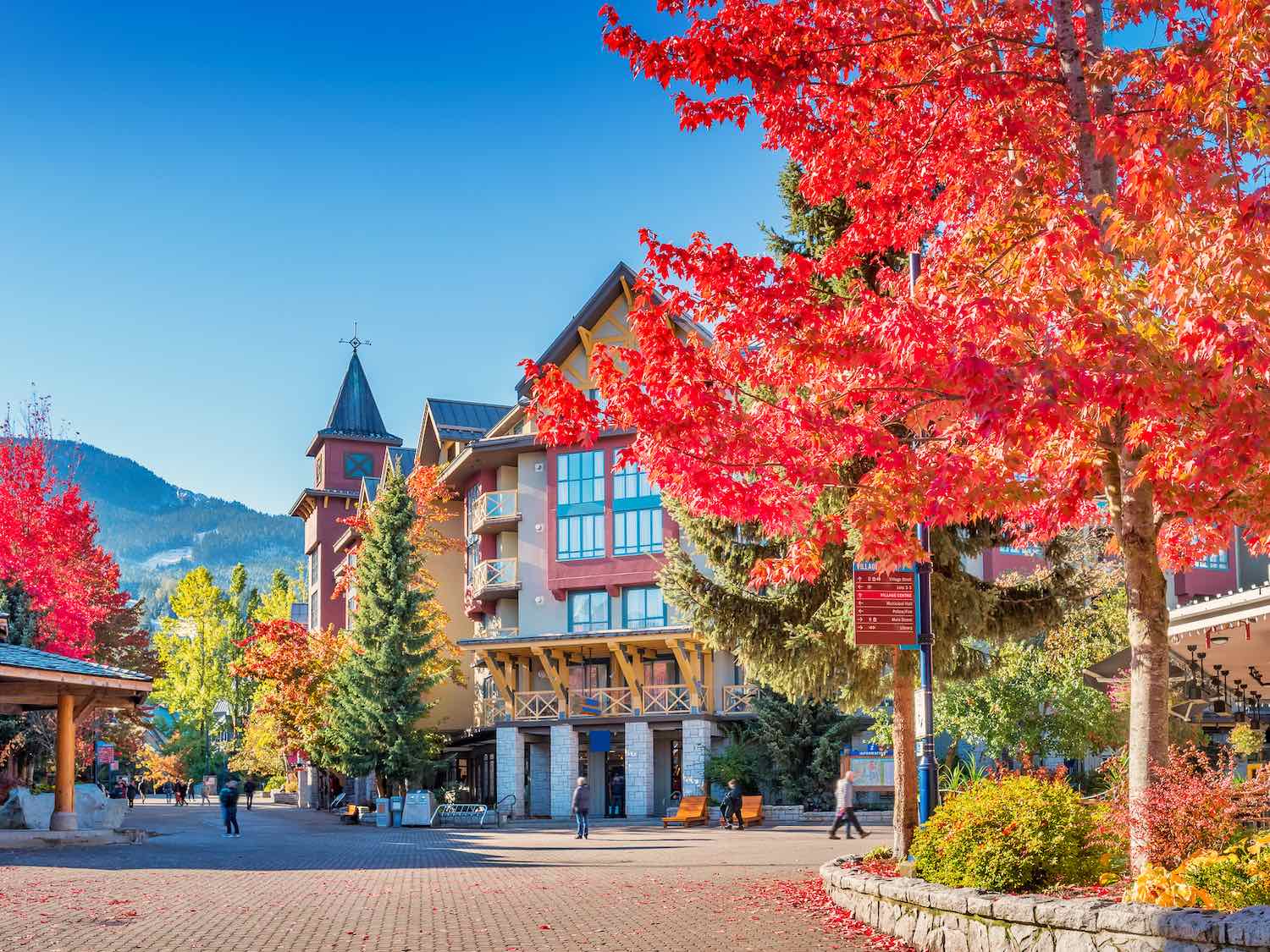 1. Whistler's Villages
You honestly don't have to go far to grab a great shot, as Whistler's villages provide great photo opportunities pretty much year-round. Although each village comes alive most during peak winter ski season, all seasons yield great photos. Plus, visiting before and after peak tourism season means you'll have more of the streets to yourself for getting great portraits or even doing a fun dance reel. Spring and Fall are both completely gorgeous!
If you're looking for some food and beverage Instagram content, the villages certainly have you covered in that regard too. The HandleBar in the Upper Village has a stylishly modern and minimalist look to its interior design, as well as some beautifully assembled simple dishes that make for great Insta photos. Another great spot is the Stonesedge Kitchen, which features a lavish and bright rustic style to their interior design, in addition to more well-decorated dishes.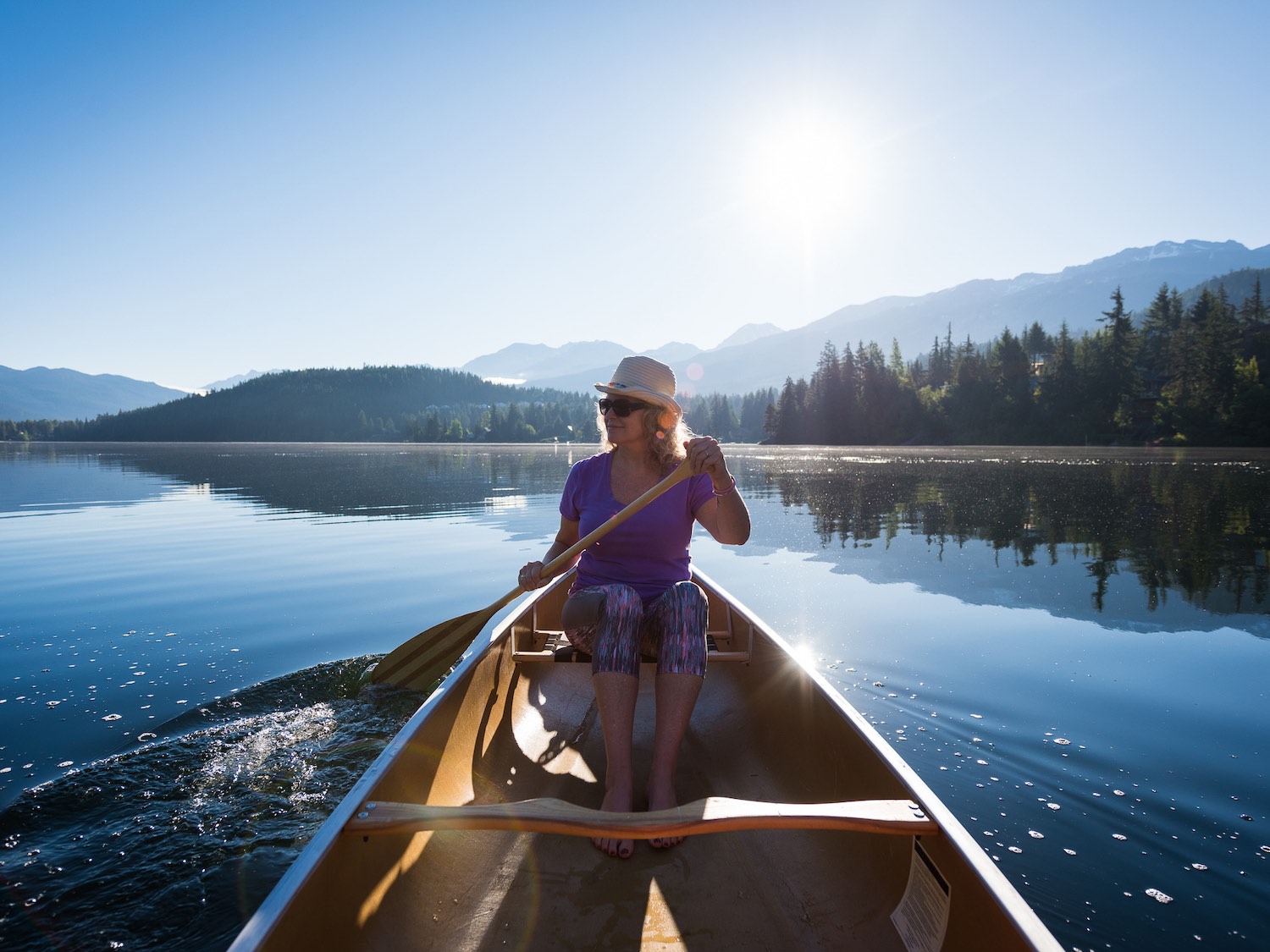 2. Lakes & Waterfalls
After you snap a few shots in the village, you'll want to head out in search of Whistler's beautiful lakes and waterfalls. Starting off with the lakes, there are several surrounding town that are worth checking out. Pictured above is the ultra popular Alta Lake, which not only brings excellent wide open views with its glassy-calm water, but also three beach parks and a fun 4.5-mile loop trail around the lake. Whether you're on the water, at the park, or trekking the Alta Lake Loop, you can be sure your camera will fill up quickly with plenty of Insta-worthy photos and videos! Be sure to look over our Whistler Lakes page to find even more gorgeous lakes in the area.
If you like your water to have a little more action, then you'll love checking out the many waterfalls hidden throughout Whistler's mountains. Two falls that immediately stand out as picture-perfect are Alexander Falls and Brandywine Falls. Both are fairly easy to access and yield truly glorious photos! If you can, definitely grab a silky smooth long exposure shot of the water racing down the falls to earn chef's kiss level goodness for your Instagram grid. If you're wanting to catch all the best falls, then check out this guide to waterfalls in Whistler.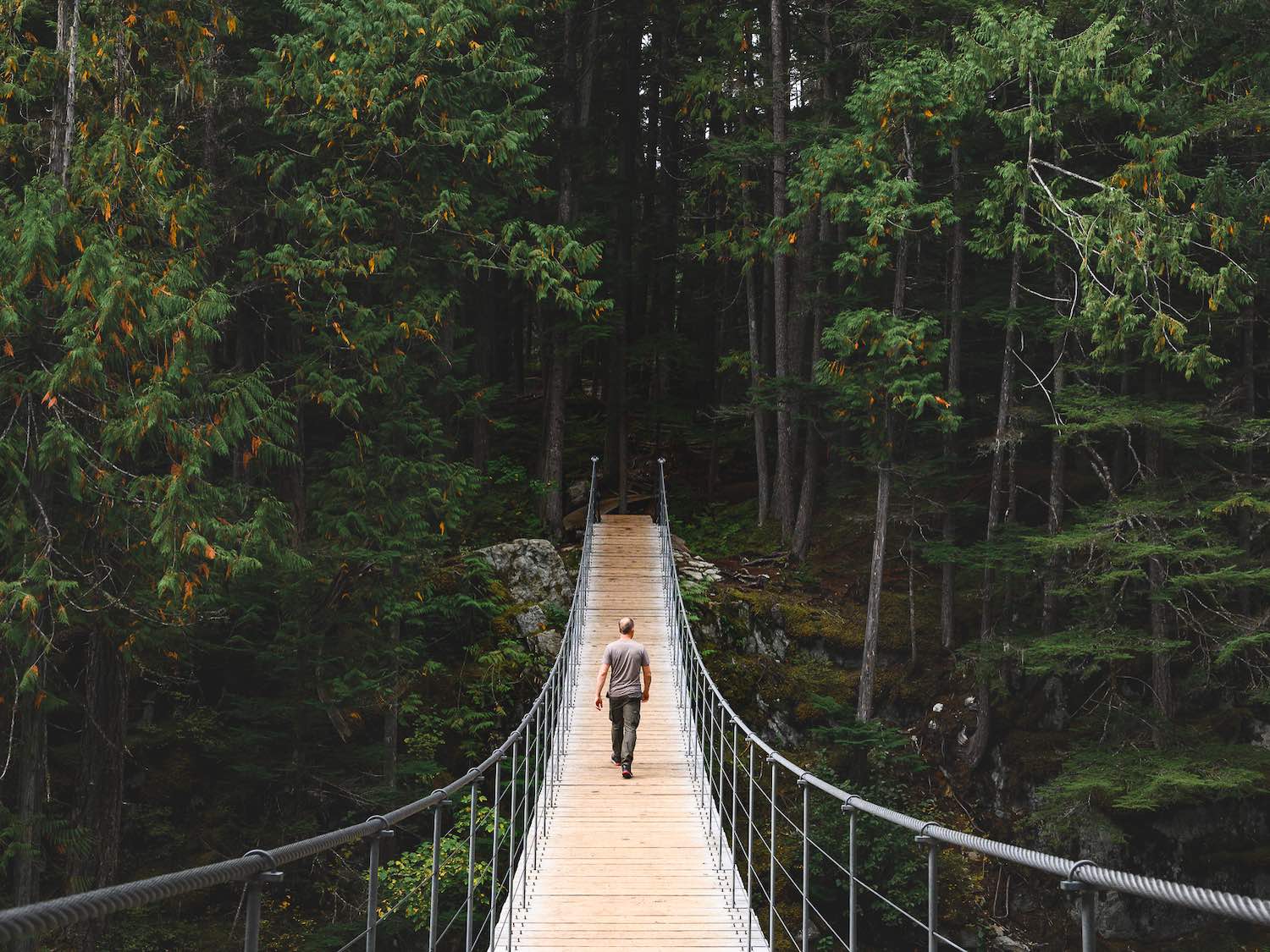 3. Hiking & Biking Trails
Seeing as it's an adventure haven, it should come as no surprise that Whistler hosts plenty of picturesque trails. In fact, we have another blog covering some of the most beautiful hiking areas in Whistler that makes for a great start to an Instagram-inspired hiking quest. Another trail often featured on social media posts is the Train Wreck Trail, which features a captivating suspension bridge (pictured above) as well as the colorful remnants of a train wreck at the end of the trail. Other great hiking trails, especially for new visitors to Whistler, can be found on this PlanetWare list of top-rated Whistler hikes.
Outside of the hiking scene, Whistler's also well-known for fast and exciting mountain bike trails. These trails are perfect for not only snagging great action photos, but also for shooting and assembling action-packed Instagram reels. Hit record on your phone or a GoPro, set off on the trail, and then let the magic of this mountain-biking paradise fill your camera screen. If we had to recommend one place to grab some great biking footage, then it'd have to be the Whister Mountain Bike Park. Typically open from mid-May through mid-October, the trails and scenery here promise fantastic rides and wonderful video-shooting opportunities!
Check out this tutorial by GMBN for helpful tips on shooting and editing your next mountain biking video!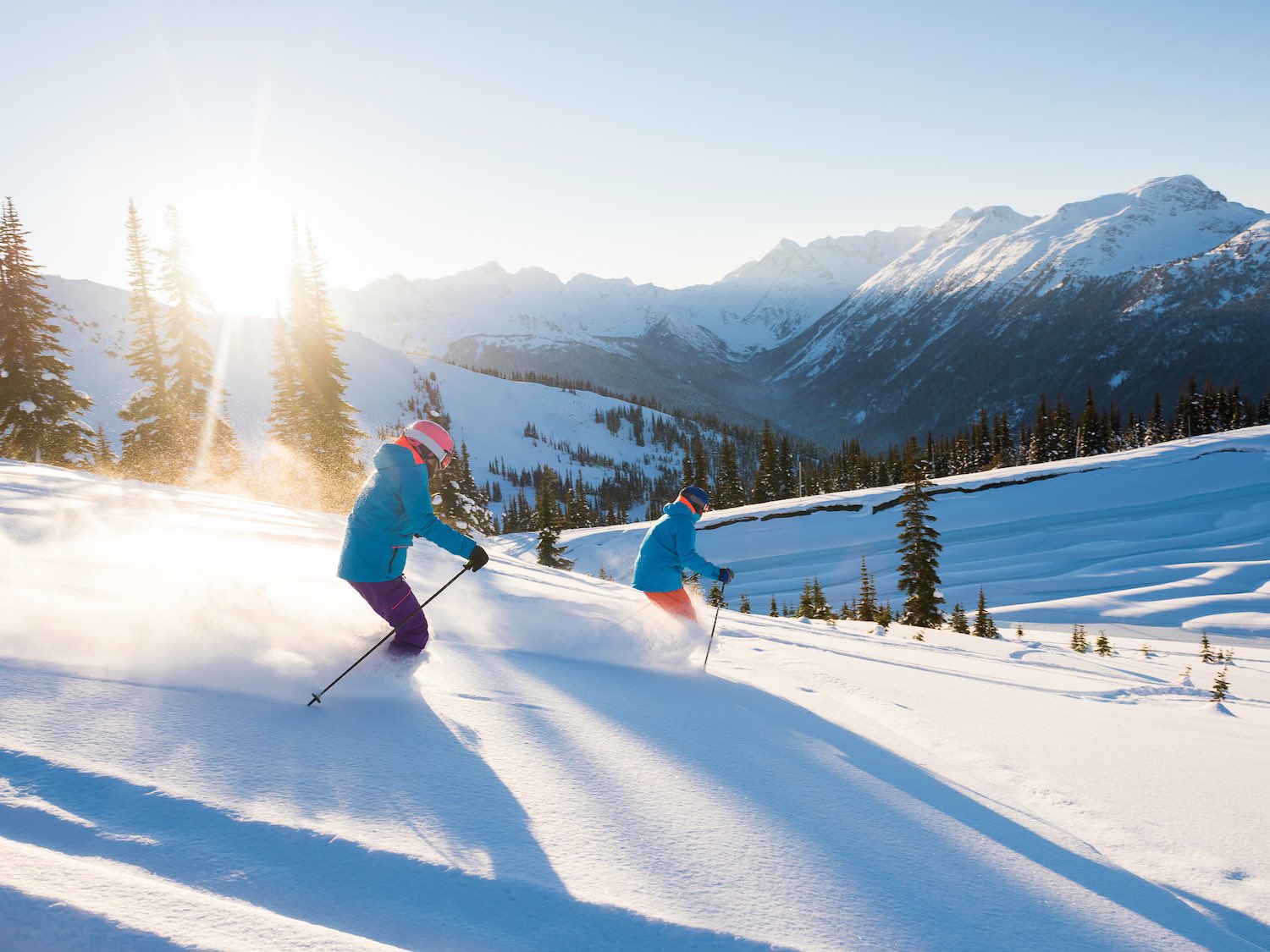 4. On The Ski Slopes
Although the trails in Whistler are more than photo-worthy, the ski and snowboard scene during the snowy winter months is where the mountains really shine in many people's eyes (pun somewhat intended). During the ski season, Whistler becomes a full-on winter wonderland, making it the perfect place to snap some crisp snowy shots. Of course, for ski and snowboard Instagram content, the go-to spot has to be the Whistler Blackcomb Resort. With its 200+ marked runs and 8,171 acres of terrain, it's safe to say the resort offers a fair amount of variety for your winter sports photos and videos.
For those in search of a little extra oomph for their ski days, Whistler Heli Skiing is a great option to go with! Heli skiing in Whistler grants you access to 60 times the area of Whistler Blackcomb Resort, as well as full mountains of undisturbed powder. Not only will taking one of these trips be an experience you'll cherish forever, but you're near-guaranteed to get enough beautiful and one-of-a-kind shots to last your Instagram throughout the winter.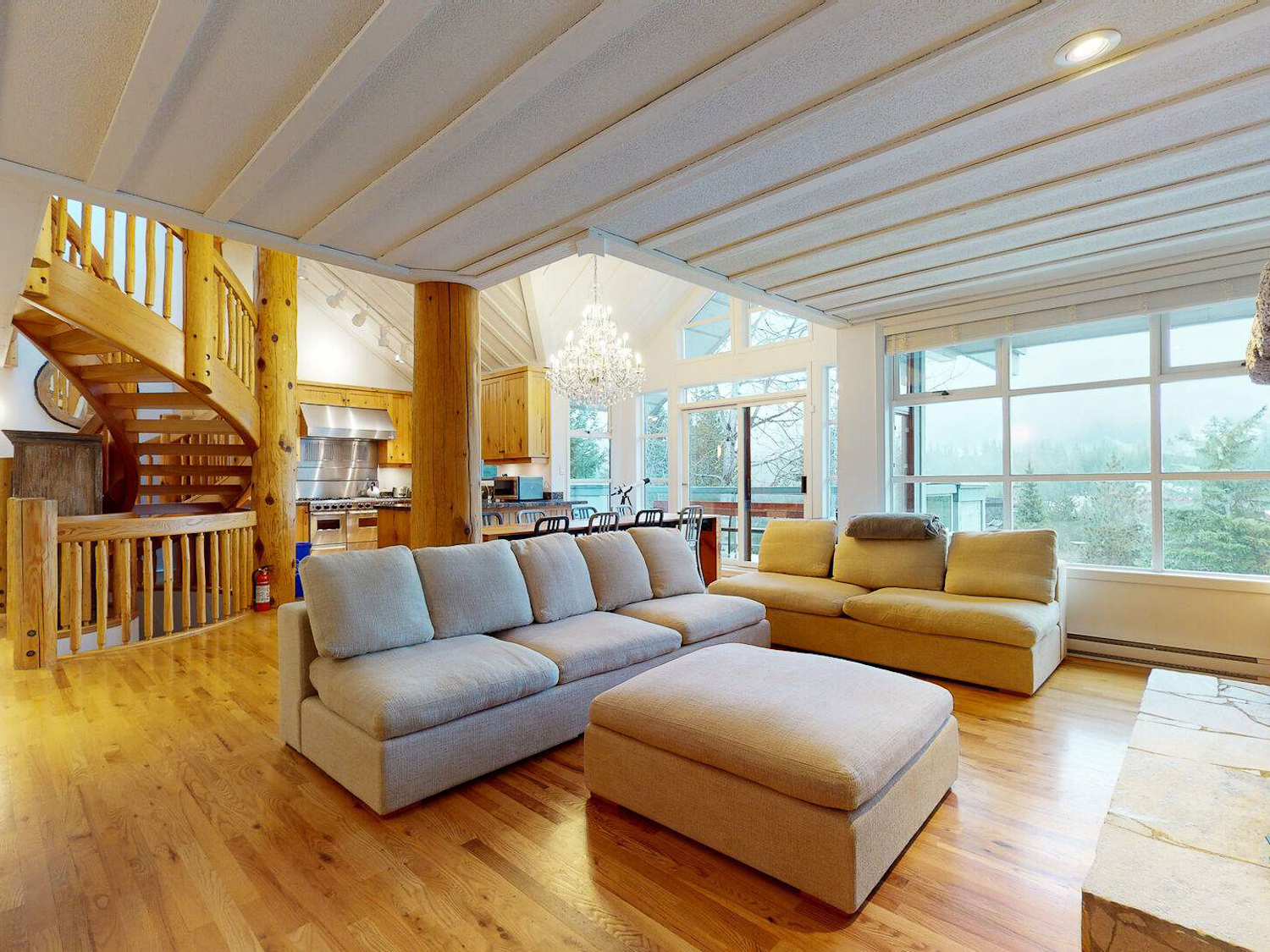 5. Your Blackcomb Peaks Vacation Home
Okay, so we might be slightly biased to list ourselves here, but we've worked hard to make sure all of our Whistler accommodations are clean, cozy, and captivating to look at. Plus, when was the last time you took a vacation and didn't do a couple photo shoots in the place you stayed at? Whether you're taking a photoshoot of the family before a ski day, a cozy night in with your pets, or with your group relaxing in a private hot tub, we've got homes that'll fit both your vacation and Instagram needs!
And that's it for our top 5 recommendations of great Whistler spots to shoot Instagram photos and reels! For more local tips and recommendations of things to do, be sure to check out our Whistler Vacation Guide and our Blog page.