Come spring and summer, Whistler transforms from an all-out ski haven into an expansive green and blue mountain paradise. The air warms, lakes thaw out, and the endless expanse of trails reappear to guide travelers through some of British Columbia's finest natural splendor. For your upcoming vacation in Whistler, these are the four hiking areas you need to check out.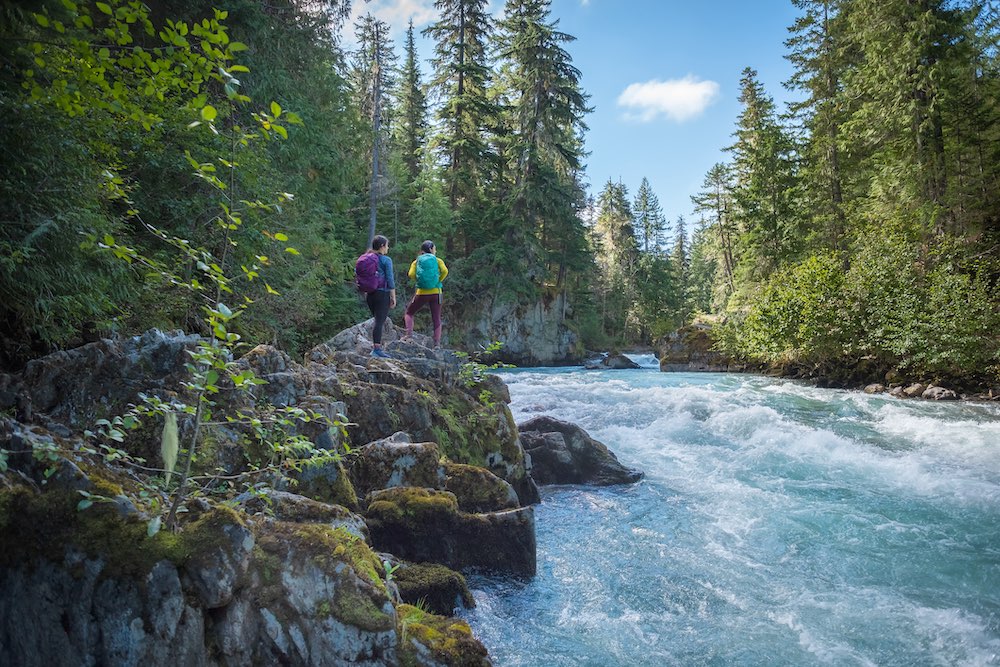 1. Whistler Interpretive Forest
Whistler Interpretive Forest is a true mountain playground made up of stunning scenery to explore. The area is jam-packed with great trails of varying lengths and difficulties that go through tranquil forests, along creeks and rivers, and around picturesque mountain lakes. Of the many trails in this hiking area, some of the most enchanting involve trekking along the Cheakamus River. The roaring blue and white water cuts through the forest in magnificent fashion, and it provides several awe-inspiring photo-op spots.
Check out this list of popular Whistler Interpretive Forest trails to discover even more beautiful hikes in the area!
---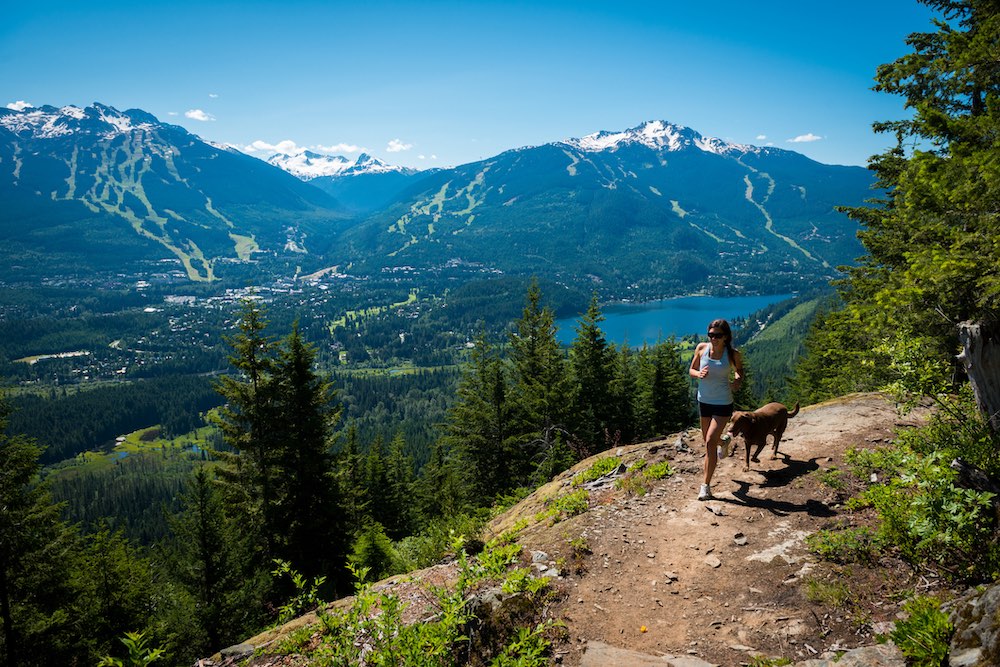 2. Blackcomb and Whistler Mountains
Of course we have to give a shoutout to our namesake hometown hills! Both Blackcomb and Whistler Mountain transform into spectacular hiking havens once the snow melts away, offering views that are guaranteed to take your breath away. For some trails, like the Blackcomb Ascent Trails, that's both a metaphorical and literal guarantee. However, even if you find yourself on a slightly struggle-inducing trail, the rewarding scenery along the way are well-worth the effort! Plus, you'll have a cozy Blackcomb Peaks vacation home to rest and recuperate in at the end of the day.
If the Blackcomb and Whistler Mountain hiking areas are on your radar, then be sure to check out the Whistler Mountain Resort Trail Maps for a complete description of all the best trails!
---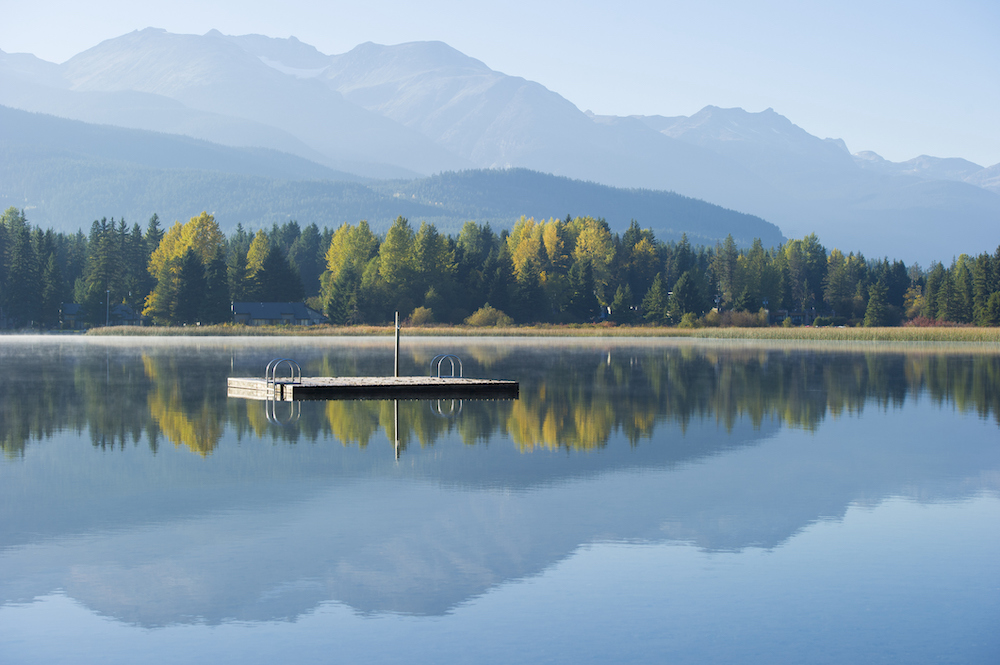 3. Alta Lake
The largest of Whistler's many scenic lakes, Alta Lake features a fun loop trail and is home to three parks: Lakeside, Rainbow and Wayside. Due to its size and incredible beauty, this is the perfect place to lose yourself in thought for a while on a run or leisurely walk around the lake. Alternatively, you could relax by just hanging out on the beach at one of the aforementioned parks and take in the gentle sounds of lakeside waves methodically brushing the shore.
No matter what kind of day in nature you seek, you're sure to find it on a visit to Alta Lake.
---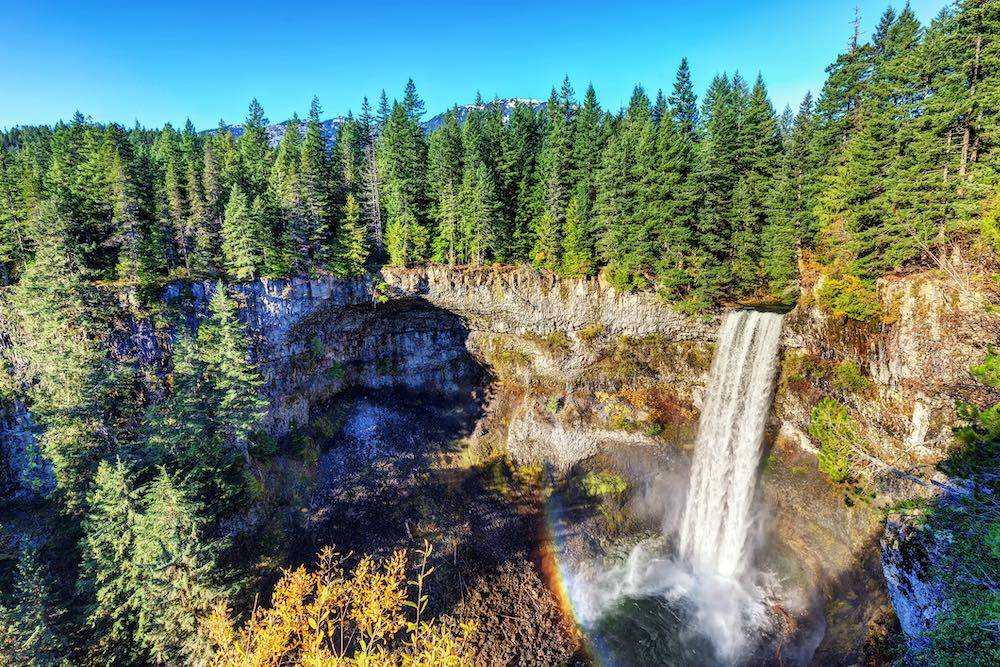 4. Brandywine Falls Provincial Park
Last up we have the gorgeous Brandywine Falls Provincial Park. As you may have guessed by the park's name and/or the image above, the most popular spot in this hiking area is the titular Brandywine Falls. However, this park is so much more than the simple mile-long trail out and back to the falls. There are several other awe-inspiring trails that lead to scenic lakes, meadows, and grand viewpoints of a sprawling mountain landscapes.
Basically, if you need to fill a day with exploration in nature, you'll find no trouble doing so in Brandywine Falls Provincial Park.
Whether you're a repeat visitor to Whistler or you're checking it out for the first time, these wonderful hiking areas have more than enough to satisfy your spring and summer adventure needs! Once again, for your upcoming trip to Whistler, be sure to book a Blackcomb Peaks vacation rental to make your visit that much more exciting. We can't wait to share this beautiful area with you soon!