Hello Blackcomb Peaks Friends,
Not only we get to enjoy a number of lakes and rivers in the Sea to Sky corridor, we are also lucky to have three stunning waterfalls between Vancouver and Pemberton. You can stop at Shanon Falls & Brandywine Falls on your way to Whistler and schedule Nairn Falls on any of your vacation days since this park is only 29km north of Whistler.
Here is all you need to know about these three water falls:
SHANNON FALLS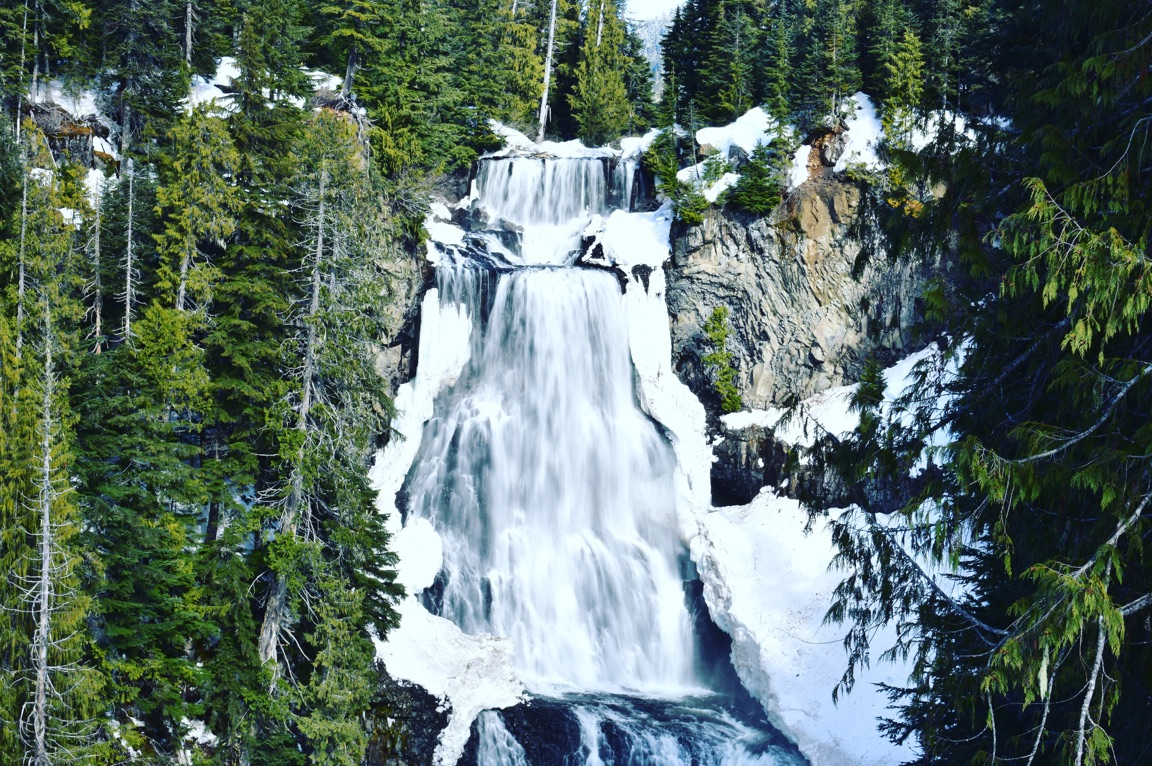 ABOUT:
Shannon falls was established in August 1984 and is located at the Shannon falls park, which is 87 hectares large. Shannon falls is considered the 3rd highest falls in BC as it is composed of a series of cliffs, rising 335 metres above HW99. The park itself is located 58km north of Vancouver and 2km south of Squamish. You will be able to see the falls right from HW99 beside the Stawamus Chief Povincial Park, very popular for its climbing and hiking opportunities.
PARK FEATURES:
Information & Concession Centre
Flush toilets
Drinking water fountain at the washroom building (not suitable to fill containers)
Picnic tables with BBQ holders
Wheelchair Access – toilets, water fountain, access to viewing platform
Pets on leash allowed except for the park building facicilites and beach areas
Group bookings for the group site area possible - click HERE
ACTIVITIES:
There is a lot to do in the area, like cycling roadways and trails or enjoying spectacular views of the Shannon Falls from the viewing platforms. The main activities though are rock climbing and hiking.
ROCK CLIMBING
The east side AMO, Shannon Fals, Gobsmacking Walls together with the Papoose and Gonzales areasoffer a wide range of sport and traditional climbing opportunities. You can purchase the latest edition of the Squamish Select Climbing Guide, and any equipment you might need at the Valhalla Pure Outdoor Retails Store located west of HW99 in Squamish.
HIKING
You can hike to the viewpoint to view the roaring falls by walking an easy 350m long walking trail through a forst of Western hemlock, Douglas fir and Western red cedar along Shannon Creek.
As an option, you could also hike to one of the Stawamus Chief Peaks, either walking from the Shannon Falls parking lot (1.5)km to the starting point or drive 2.4km south to the Stawamus Chief main parking lot and hike from there.
PEAKS BREAKDOWN:
1t Peak                 1.5 km trail with an elevation gain of 540 metres
2nd Peaks             1.7 km   trail with an elevation gain of 590 metres
3rd Peak                1.8 km trail with an elevation gain of 630 metres
TIP: Prepare for any weather conditions and be ready to hike hard!
*** CAUTION:
Obey all signs displayed throughout the park (especially during the nesting season of the Peregrine Falcon)
Be careful on slippery wooden walkways
NAIRN FALLS
ABOUT:
Nairn Falls Park is 170 hectares large and it is a great place to visit once you are in Whistler on your vacation or when you drive through on your way up north. To reach Nairn falls, drive north of Whistler for about 29km and 5km before reaching Pemberton, you will see the Nairn Falls parking lot on your right hand side. The falls are 60m high and you will reach the viewpoint in a brisk 1.5km long walk.  
PARK FEATURES:
A day use picnic area with two picnic tables
Two hand pumps for drinking water during the summer months
Pit toilets (no flashing toilets) & Wheelchair accessible pit toilets
Vehicle accessible camping – book your campsite HERE
Campfires – you may use your own wood or purschase some on site
Pets on leash allowed except for the park building facicilites and beach areas
HIKING & SWIMMIN:
You can hike to the viewpoint in about 1.5 km to see the falls.
Choose from the following 3 hike trails:
NAIRN FALLS TRAIL:
The Nairn falls trail is a 3km roundtrip and part of that trail is the traditional route used by the Lil'wat Nation to access the falls and Mount Currie. Start hiking at the day use parking lot and allow at leat one hour for the whole hike. Make sure to stay on the trail and remember, biking is not permitted.
ONE MILE LAKE TRAIL:
This is a great swimming and play area, located about 2km north of the campground. There is no lifeguard and swimming is at your own risk. The trail leaves the park from the southeast corner of the campground and is not regularly maintained.
COUDRE POINT:
This pleasant, circular walk starts near site #17 and ends near site #47.  As you walk, you will wonder along the bank of the Green river. Always be cautious near the river bank.
BRANDYWINE FALLS

ABOUT:
The Brandywine Falls Park is 420 hectares large and the fall is 70 metre long. This park was trippled in size in 2010 to include unique habitat for red-legged frogs together with some new recreational trails. The park is located 104km north of Vancouver and 24.2km south of Whistler.
PARK FEATURES:
A day use picnic area with six picnic tables
Pit toilets (no flashing toilets)
Pets on leash allowed except for the park building facicilites and beach areas
Good begginer snow-shoeing opportunities
*** NOTE:
Drinking water not available
Campfires not allowed
HIKING & CYCLING
There are 4 trails you can choose from:
BRANDYWINE FALLS TRAIL:
This hike takes about 10 – 20 minutes and you can snowhsoe it as well. You can view the falls from two viepoints. First, cross the footbridge and walk through the forest to the viewing platform overlooking the falls. Second, walk along a new, short walking path. Stay away from the river's edge and bear in mind that trails are not maintained during the winter months.
To cycle, take the new 1.5km section of the 180km long Sea to Sky Trail towards north-east from the falls after you cross the train trucks, to the Whistler Bungee bridge over the Cheakamus river. This is a family friendly bike ride along a packed gravel surface, with a few steep pitchens and tight corners.
SWIM LAKE TRAIL:
This short walk starts just before the railway crossing, off of the main Brandywine Falls Trail. The trail will lead you towards a small lake without a beach or dock but you are always welcome to swim if you don't mind the cold.
SEA TO SKY TRAIL:
You can bike or hike this 46km roundtrip from Whistler and back. See more HERE
LAVA LAKE TRAIL:
Cross the footbridge over the Brandywine creek from the parking lot and bike for 2.7km left up a short & steep hill which wanders throgh pine forest and small lake areas to the north end of the park.
*** CAUTION:
Stay safe, wear a helmet if you bike.
Watch for other bikers.