Before you pack your ski gear and snowshoes, check out Blackbomb Peak's guide to the Winter 2021 season in Whistler. From newly implemented safety protocols, outdoor snow globe dining options, and events that invite you to explore even more winter sports, there is sure to be something to delight everyone! Explore all that is new in Whistler this season before you book a Blackcomb Peaks vacation rental!
Safety Protocols on the Mountain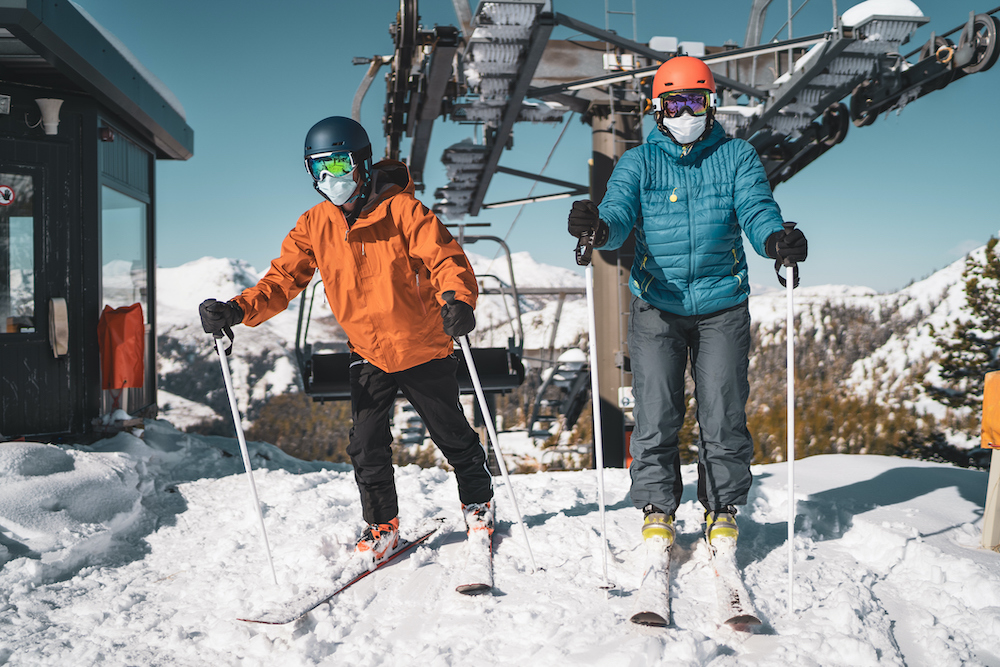 To keep skiers and riders safe this winter, the Whistler Blackcomb resort has adopted new safety protocols to ensure that everyone can have a fun and safe experience on the slopes. Limited slope access, mandatory face coverings, as well as re-designed lift lines with physical distancing in mind have all been put in place. 
Check out these safety protocols that have been implemented at the resort so you know before you go! 
Limited lift tickets and required reservations to ensure decreased on-mountain access 
Face coverings are required in all indoor spaces, lift lines, gondolas, and anytime social distancing is not possible 
Cashless payment methods to prevent unnecessary contact 
Limited group numbers for ski lessons and self-health screening prior to scheduled lesson 
Whistler Events and Activities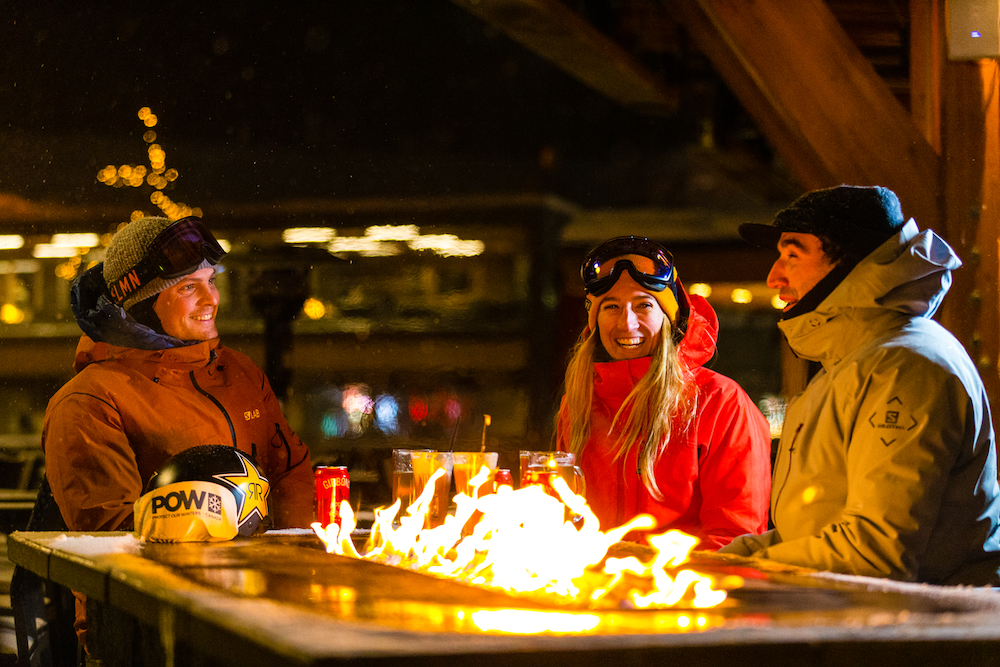 Photo courtesy of Tourism Whistler
Skiing down the slopes is not the only way to enjoy time outdoors this winter! Whistler offers plenty of ways to try your hand at a new winter sport or enjoy the scenery without putting on a pair of ski boots. For a nighttime adventure, book a Canadian Campfire Cookout. Walk along an old trapper trail with a pair of snowshoes to a destination where you can chow down on campfire cuisine, make s'mores, and enjoy live entertainment.   
Have a need for speed? Whistler is offering a range of events that offer guests the opportunity to get out on the Whistler Sliding Centre themselves and try their hands at sports such as the luge, skeleton, and bobsleigh. From a two hour session to a five-day bobsleigh pilot school, these programs offer a unique experience to get out on the track!
Virtual events are also available for the 2021 season such as online concerts for the Hear and Now Festival. Every Thursday, tune in to enjoy a live virtual performance from a local Whistler musician! Or practice your hand at writing with the Journaling with Jules event offered by the Whistler Public Library. Whistler promises family fun both on and off the ski slopes!
Dining Options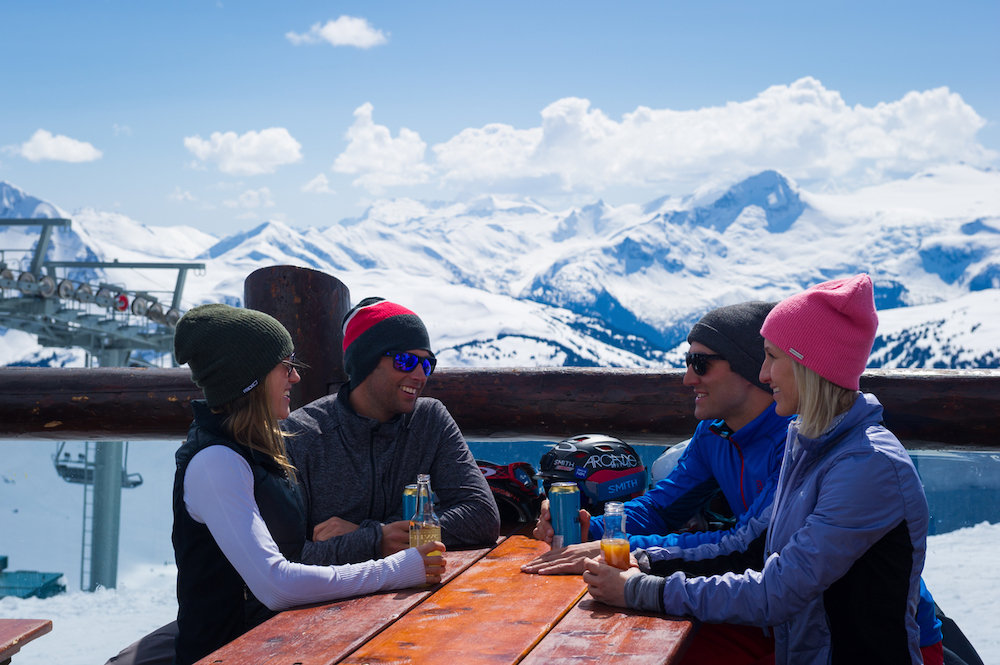 Photo courtesy of Tourism Whistler
Skiing always results in a big appetite and that is no different this winter. However, new protocols have been put in place to make sure that guests can chow down in a safe environment. First, capacity has been limited at all dining venues to be in accordance with state and local regulations. Quick-service eateries have limited menus to ensure that guests satisfy their appetites and get back to the slopes.  
The full-service dining options are available by reservation only via the Time to Dine EpicMix tool. Starting at 7 AM, you can book a time to take a break from the ski slopes and enjoy a meal at the three Lodge's on the mountain and five other full-service restaurants.  
For a unique fine-dining experience, book a private Snow Globe at the Fairmont Chateau Whistler. Enjoy looking at the stars as you enjoy a 5-course meal with beverage pairings in a heated snow globe dome. The snow globes can seat 6 and have a minimum purchase of 4 guests at $210 per person before tax and gratuity. Dress warm and bring your appetite for this unique experience! 
Arts and Culture in Whistler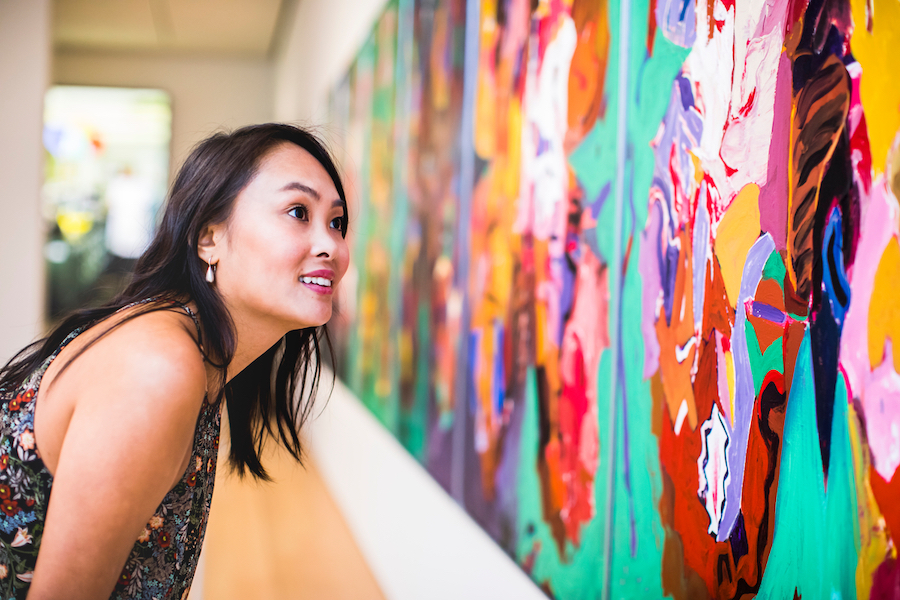 Photo courtesy of Tourism Whistler
This winter guests can enjoy Whistler's art scene by making a visit to the Audain Museum! Explore the permanent collection offered at the museum or make a visit to see the travelling exhibit RESERVOIR by artist Rebecca Belmore. The Whistler Museum is also currently home to the Land of Thundering Snow exhibit which explores the science and impact behind avalanches in Canada. And of course, you can always explore the archives of the Whistler Museum which offers a peak into the history of the town! 
The Squamish Lil'wat Cultural Centre is displaying the Sqātsza7 Tmicw - Father Land exhibit by artist Ed Archie NoiseCat. The exhibition runs through February 28th, 2021 and displays pieces of numerous art genres from artist Ed Archie NoiseCat's work.
For more information on up-to-date openings in Whistler, check out the Doors Open Directory!
Book Your Whistler Getaway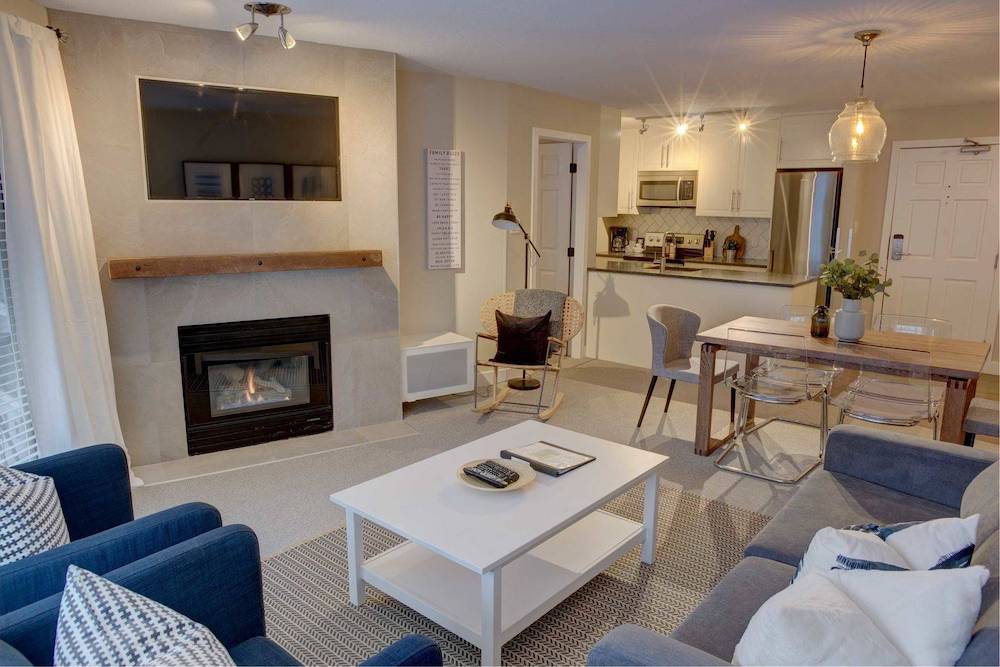 From ski in/ski out condos to pet-friendly rentals, we have something for every guest. Gather your friends and family and prepare for a winter retreat to ski, ride, and snowshoe the day away in Canda's stunning great outdoors!