Come enjoy the wide-open spaces, picturesque landscapes, and unmatched beauty of Whistler Blackcomb this summer. Whistler Blackcomb is officially open for travel this summer to Canadian travelers as a part of Step 3 of the BC Restart Plan. Within Step 3 of the reopening phase, there will be increased capacity for indoor and outdoor gatherings, limited capacity at casinos and nightclubs, lifted liquor service restrictions, and indoor fitness classes. 
Stay Up To Date On the BC Restart Plan
Things to Know When Traveling to Whistler This Summer
Whistler Blackcomb continues to follow local regulations and restrictions to help protect employees and guests. Here are a few things to keep in mind during your travel here:
During your time here, be sure to maintain at least 2 meters/6 feet distance from others, wash your hands frequently, and wear a mask while in public.
There will be enhanced cleaning throughout the resort, and high-touch areas will be frequently cleaned.
There will be sanitation stations available for guests to use.
Transactions for lift and gondola rides, mountain activities, dining, retail, rentals, and more will all be cashless.
The Whistler Vistors Centre is open on weekends from 9 am - 5 pm. 
Top Things to do in Whistler Summer 2021
Ride the Gondolas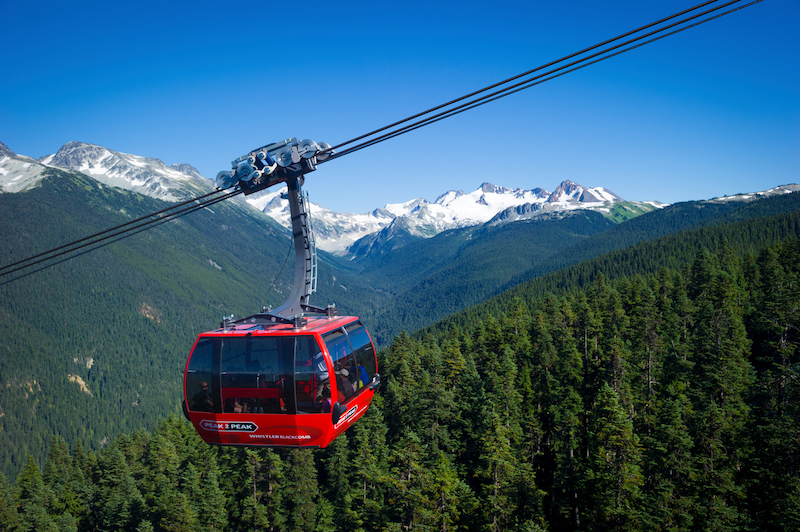 Guests have access to ride the Whistler Village Gondola, Blackcomb Gondola, and the PEAK 2 PEAK Gondola. Gondolas at Whistler Blackcomb offer access to world-class mountain activities as well as incredible vistas and breathtaking views of the stunning landscape below. The PEAK 2 PEAK Gondola moves between the Whistler and Blackcomb mountain peaks with 360-degree views of snow-capped mountains, blooming wildflowers, and ancient glaciers. 
Hike the Blackcomb Ascent Trails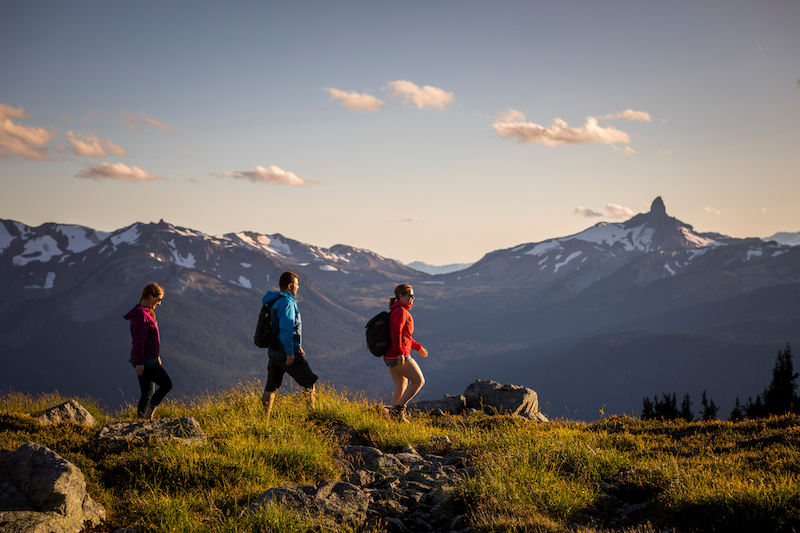 There are more than 50 kilometers of hiking trails throughout Whistler Blackcomb area. Check out the Blackcomb Ascent Trails, which are three interconnected trails that combine for about 6 kilometers and a gain of 1,200 meters. You'll traverse through old growth coastal rain forest and through the rugged terrain from the valley bottom of Whistler to the Rendezvous Lodge on Blackcomb Mountain. Hike one portion of the trail or the entire system to see all the diverse and epic views. Keep in mind that trails open based on snowmelt throughout the summer. 
Ride the Whistler Mountain Bike Park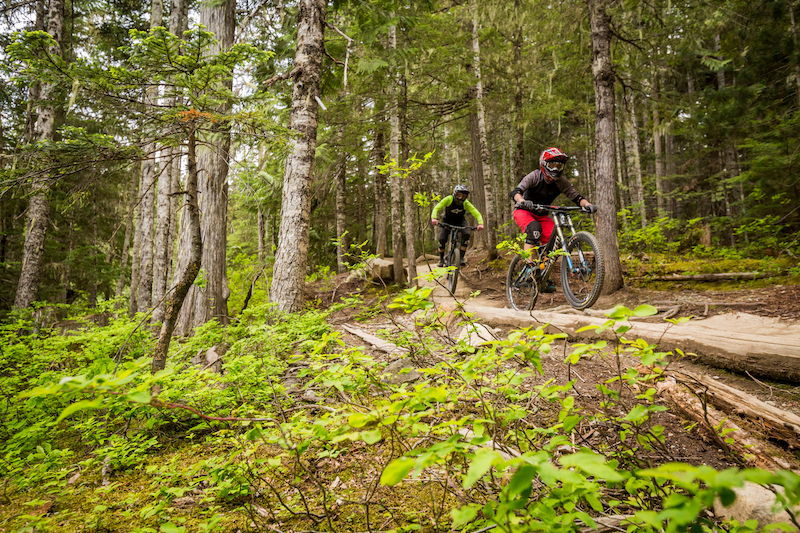 The Whistler Mountain bike park has four riding zones with 5 levels of difficulty that range from beginner to experienced rider. You can rent bikes and equipment right onsite at Garbanzo Rentals, and even get lessons onsite if you're brand new to the sport or need some pointers to refine your skills. This lift-accessed bike park boasts 70 trails, making this park one of the largest of its kind in North America. Check out the GMC Dual Slalom and the Gatorade Skills Park, both new in summer 2021. You can purchase tickets to access sections of the Whistler Mountain Bike Park or get full access to all the terrain here. 
Dining in Whistler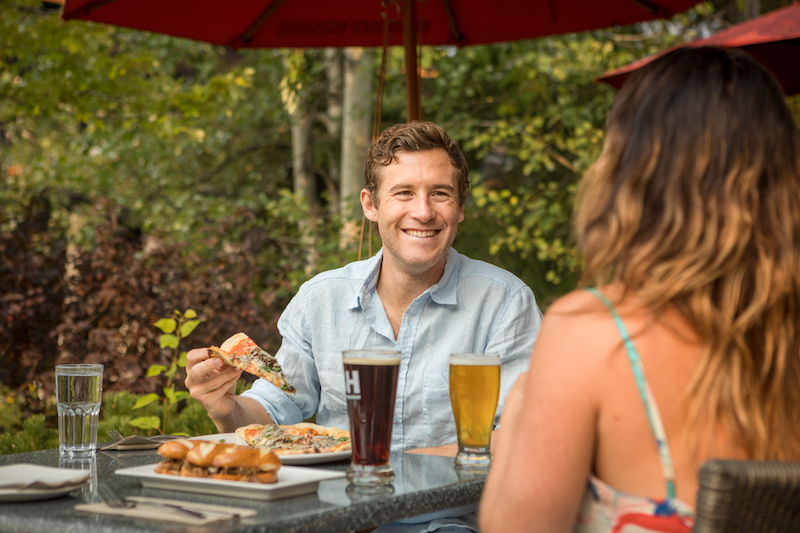 You can still enjoy great food at Whistler Blackcomb restaurants before or after your mountain adventures. On-site dining at the Roundhouse Lodge and Rendezvous Lodge are both open with grab-and-go food items currently, with hopes of expanding service options as the summer goes on. For sit-down service, Garibaldi Life Company and Dusty's Bar & BBQ are open for summer 2021. Both of these restaurants have indoor and outdoor seating available at this time and will be open for reservations and walk-ups. 
Summer Events
Unfortunately, all summer events in Whistler are canceled for 2021. We will plan for the return of the beloved summer events next year in 2022!