Ski, Golf, Bike and Dine in one day!
Even though the snow is done falliny in May (for the most part), Whistler has more than ever on offer. In fact for the month of May, there is too much to do in Whistler! You can enjoy flurries of snow in the high alpine of Blackcomb, cruise through Whistler Bike Park, play a few rounds of golf and polish off the day with some of the best dining deals you'll ever come across.
Dine
Historically, the month of May in Whistler is in the name of dining specials. Many restaurants offer amazing deals on their culinary delights.  Menus start from as low as $24 CAD with three-course seasonal dining options. Try out some of these places: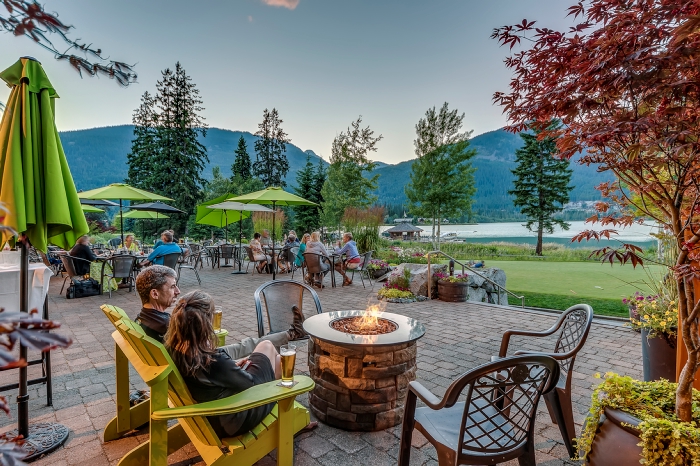 View the dining specials for 2019 and check back later for the 2020 specials.
Whistler boasts four championship golf courses that are typically open from early May through mid-October. The Whistler golf courses have been designed by golfing legends such as Jack Nicklaus, Arnold Palmer, Robert Cupp and Robert Trent Jones Jr. May offers great playing conditions on freshly opened courses in the stunning backdrops of snow capped mountains.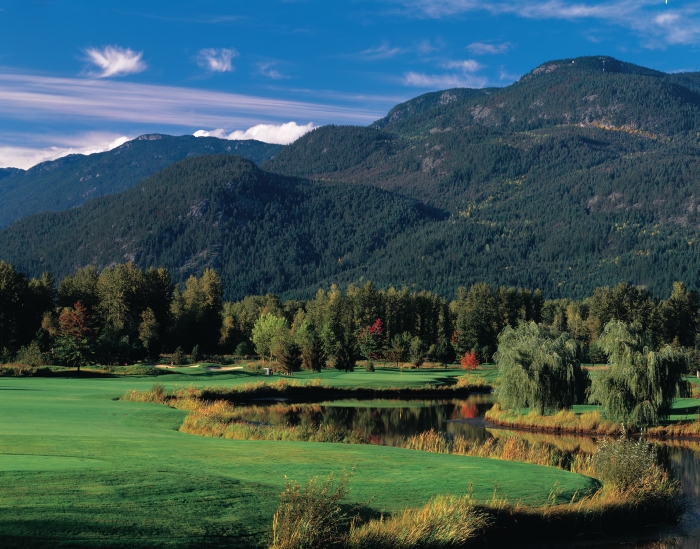 Whistler mountain will remain open for spring riding till May 25th, 2020 (estimated - based on weather), while Blackcomb plans to close on April 19th, 2020. Riding in the spring might be on some slushy snow, but this is the time of year to build up a stunning goggle tan while sinking a few beers in the village afterwards. The brave amongst you can even give pond skimming a try. Ride as fast as you can at the pond that opens up on lower Zig-Zag and water-ski across it! All going well, if not a 'refreshing' dip ensues.

Blackcomb Mountain and the Peak 2 Peak Gondola close on April 19th, 2020
Sightseeing is available April 20 - May 18, 2020 on Whistler Mountain
The PEAK 2 PEAK Gondola will re-open for summer sightseeing May 23, 2020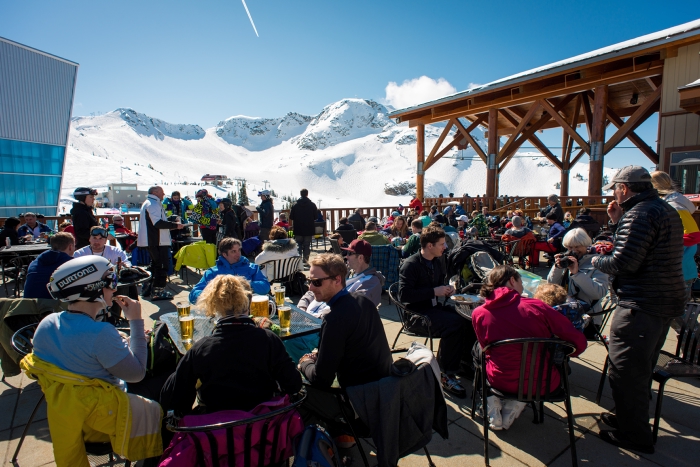 There's a great reason why Whistler is closed for skiing come May - the mountain bike course will likely open sometime in May 2020, weather dependant. The Whistler Bike Park is one of the top bike parks in the world and a mecca for all mountain bikers. The Park has something for every level of rider with gentle banked cruisers through the Coastal forest. Tight and twisty single track perfect for intermediate riders and for the expert there are steep rock faces, gnarly, root strewn lines, drop-offs of all descriptions and more! The Multi Use Skate Park (inc. dirt jumps) is also open for the warm spring / summer months as well.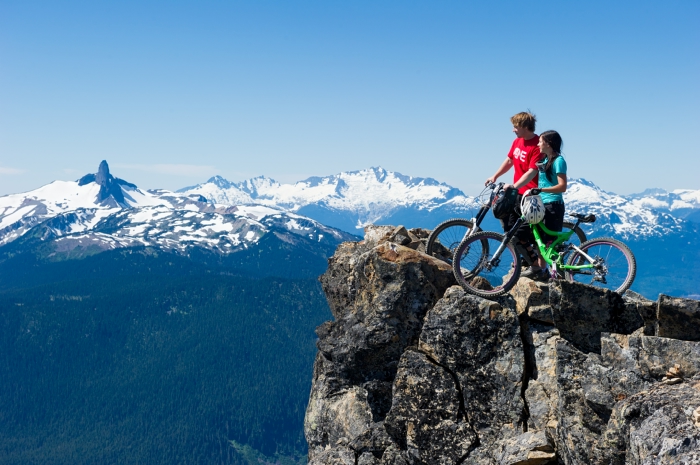 Images: Mike Crane / John Henebry /  Table Nineteen