Hello Blackcomb Peaks Friends! 
We needed to step out of our Aspens base for some business and figured that walking would be much faster than driving in Whistler's busy little streets. For those of you who are familiar with the Benchlands area (Whistler Upper village, Aspens, Painted Cliff, Greystone for example), you know by now that walking to the main village is a beautiful and short walk, unless you get distracted by people having fun at the Skate & Dirt Jump park. That's exactly what happened to us! To make this unexpected detour fruitful, we took some photos so our loyal guests can see what what all the buzz is about!
Whistler Dirt Jumps
Any level rider can have fun on those bumpy runs: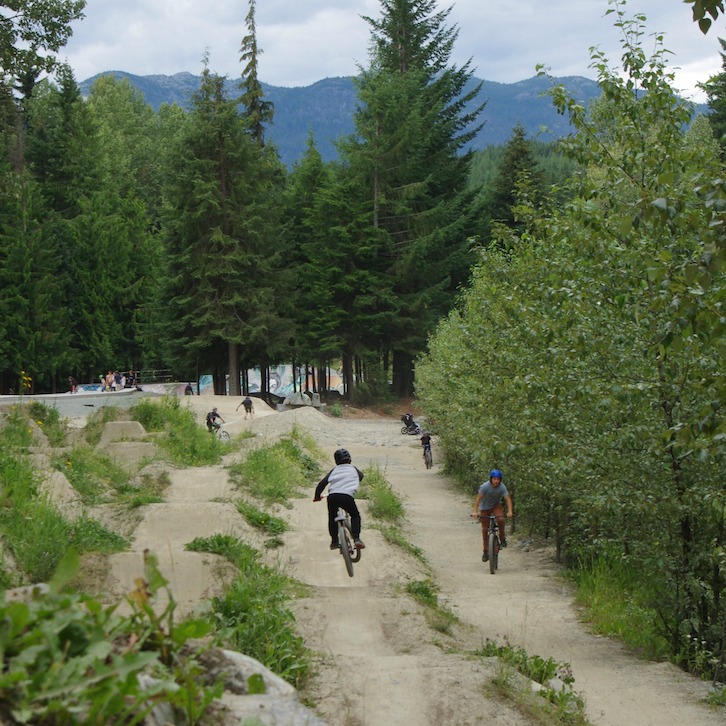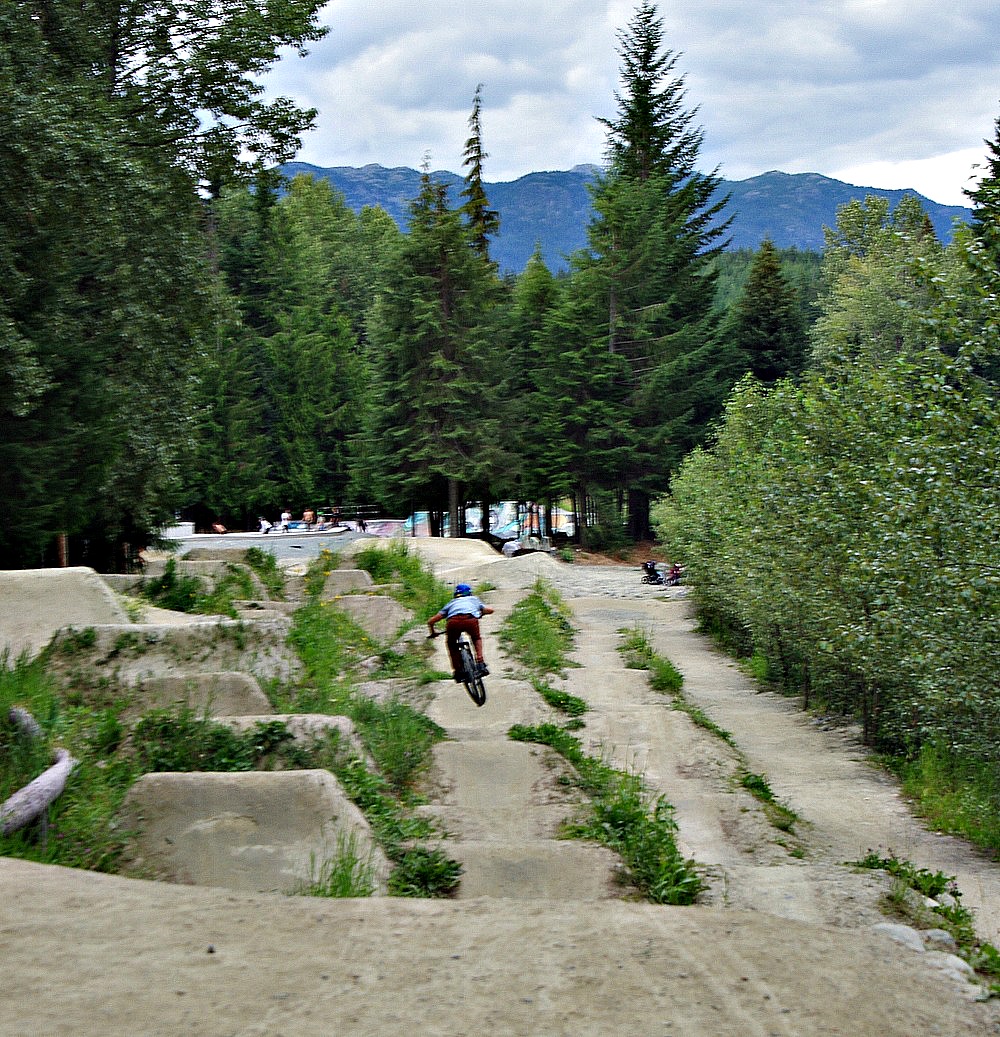 Family Practice Zone
Try making your kids laugh by towing them around like a "husky"!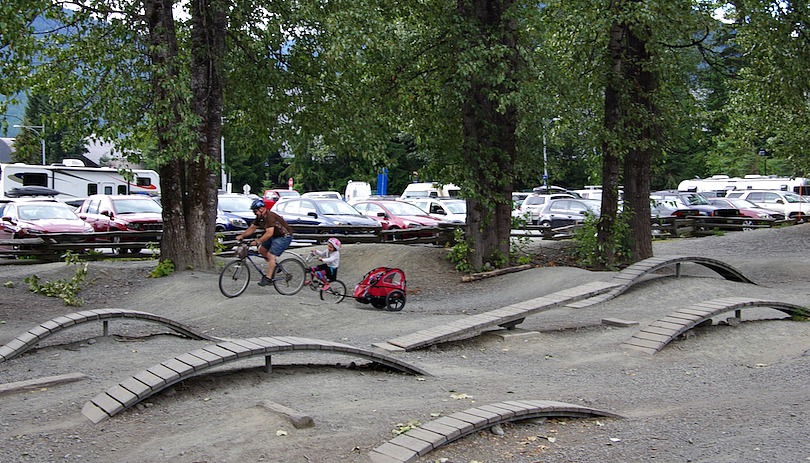 Or…………….let them do their own thing: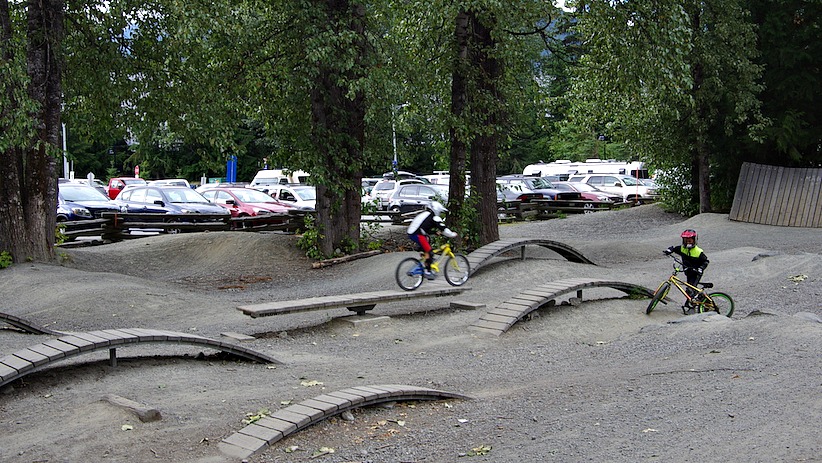 Whistler Skate Park
Recently renovated (May 2016), the Whistler skate park now measures over 50,000 square feet and is the second largest skate park in Canada! Located between Whistler Village and Fitzsimmons Walk (near day lots 2&3 and behind our new Audain Art Museum!), the Whistler Skate Park is open daily from April to November. The Park opens at dawn, and there are lights that stay on until 1am!
The expansion incorporates flowy lines and street-style elements that allow skaters to pump and flow for speed.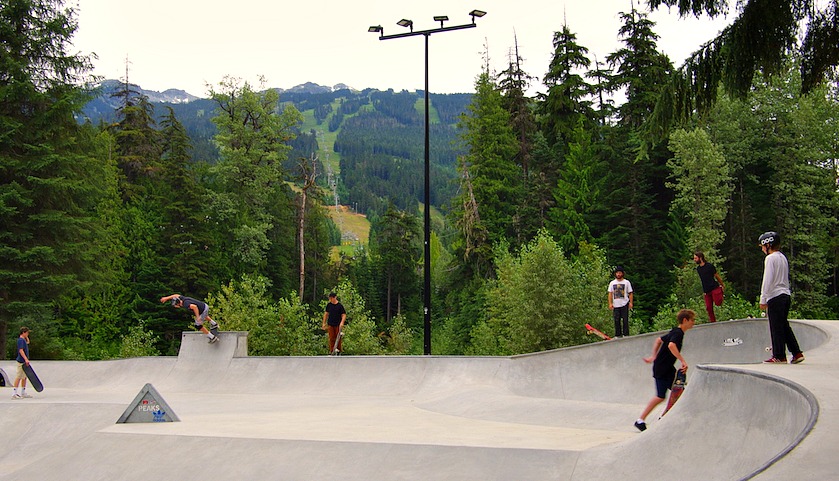 The park contains a serpentine run into a 6.5-metre diameter  "Snake Bowl", a cherished and unique feature in North America. A second area contains a variety of ¼ pipes up to three metres high, a spine, volcano and central pyramid.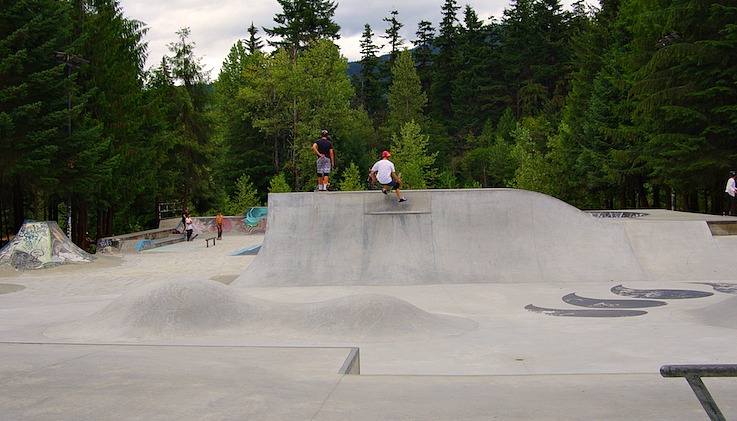 For more information on the Whistler Skake Park, visit the Resort Municipality site.