This Iconic Structure is the Whistler Mountain Inukshuk, created for Whistler as a Symbol of the 2010 Winter Olympic Games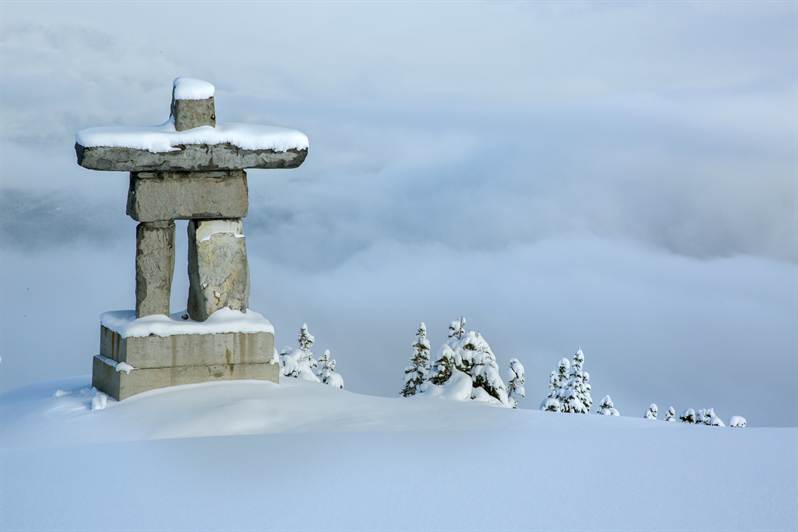 If you've skied Whistler Blackcomb in the last couple of years or visited the summit in the summer, chances are you've noticed the large stone structure at the top of the mountain. The stacked stones, resembling a human form, stand on a rock precipice, overlooking all of the Whistler valley, Black Tusk peak, and the Whistler summit.
When it is seen for the first time, it's a special moment. This powerful-looking form is often seen poking out of clouds or fog, bathed in sunlight, or covered in snow. You can't help but think that it's watching over Whistler Blackcomb, and people often wonder what structure represents.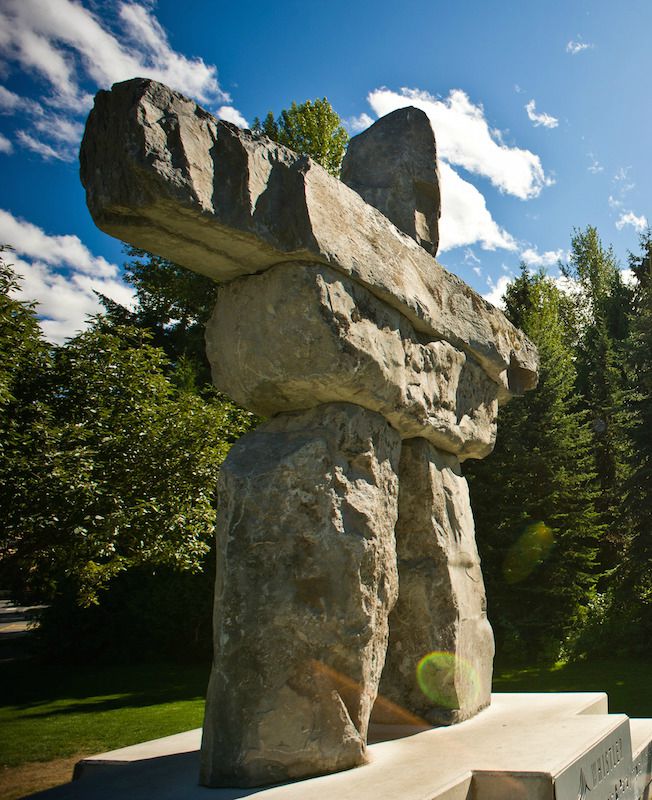 This is the Whistler Mountain Inukshuk, created for Whistler as a symbol of the 2010 Winter Olympic Games in British Columbia. An inukshuk (the plural term is inuksuit) is a stone landmark used by the Inuit and other peoples of the North American arctic regions. There are several theories about why inukshuks were created, but most likely it was used as a reference point and navigation marker for travel routes. The tall stone structure could be seen from far away to provide direction to people traveling long distances. The inukshuk has long roots in Inuit culture. The word inukshuk can be translated to mean, "something which acts for or performs the function of a person."
The inukshuk has become an unofficial symbol of Canada, and it has also become a symbol of hope and friendship across the country. Today, inuksuit have been erected all across Canada, and the Canadian government has donated several inuksuit to countries around the world. This particular inukshuk, photographed on the Whistler Summit on Oct 26, 2012, as well as the inukshuk that greets people when they first drive into Whistler, are some of the most photographed features in Whistler. It's a great spot for a photo opportunity, and it's always a dramatic shot!
Have you had a chance to see the Whistler Inukshuk? If not, it's time to plan a trip to Whistler Blackcomb this winter to get your own photograph of the Whistler Mountain Inukshuk! You'll never forget seeing this beautiful stone figure.
Find Whistler Accommodations     Visit Our Whistler Vacation Guide