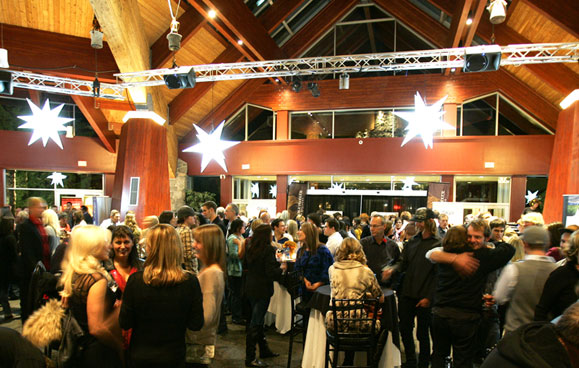 This year we've decided to hire a personal assistant to help me plan my Whistler Cornucopia Schedule. Well not really, but if you check out the schedule, you might want to.
This 11-day event is coined a "fall festival for the indulgent and the connoisseur," and offers an array of events in both the food and drink categories. This epicurean extravaganza puts Whistler on the map as a true food and wine destination, and we couldn't be happier to host this wonderful event each year. 

Choosing which Whistler Cornucopia events to attend is going to be tough – but in our opinion, that's a fun problem to have! From November 6th to the 16th, attendees can participate in tastings, pairings, seminars, demonstrations, cocktail parties, chef's luncheons, after parties and more from local and regional restaurants, chefs, producers, breweries, distilleries and wineries. While wine still dominates the agenda, you can also imbibe in many other spirits. You'll find events centered on beer, scotch, tequila, cognac, whisky and martinis. And if all these choices are really stressing you out, sign up for yoga, meditation or a mobile massage - because Cornucopia offers that too!

We recommend going online and checking out all of the options or let a Cornucopia agent help you plan a package. Apparently they've already thought of the personal assistant idea! Tickets are sold on an a la carte basis for each event, so pick and choose what interests you, and reserve your tickets! Some events are already sold out, so don't wait to buy your tickets. Ticket prices range from $10 to $200.

Take advantage of Blackcomb Peak's slow season accommodation specials at the Aspens - only $99 for a beautiful 1 bedroom condo or $125 for a spacious 2 bedroom. Now is a great time to take a Whistler off season getaway!