It's a big year for Whistler Blackcomb mountain upgrades, with plans to make the largest single-year capital investment ever. The $66 million project will offer guests improved and speedier access to terrain on Whistler and Blackcomb with three lift and gondola upgrades. The capital investment also brings good news for mountain bikers, with a two-phase upgrade that will add 21 km of bike trails to the Whistler Mountain Bike Park.
The chairlift and gondola upgrades - set to debut for the 2018-2019 ski season - means that in addition to holding the record for highest above ground cable car in the world with the Peak 2 Peak Gondola, Whistler Blackcomb will have the first three-gondola connection in the world. Here are all the details on Whistler Blackcomb's 2018-2019 lift and mountain upgrades.
Wizard & Solar Lifts Replaced by 10-Passenger Gondola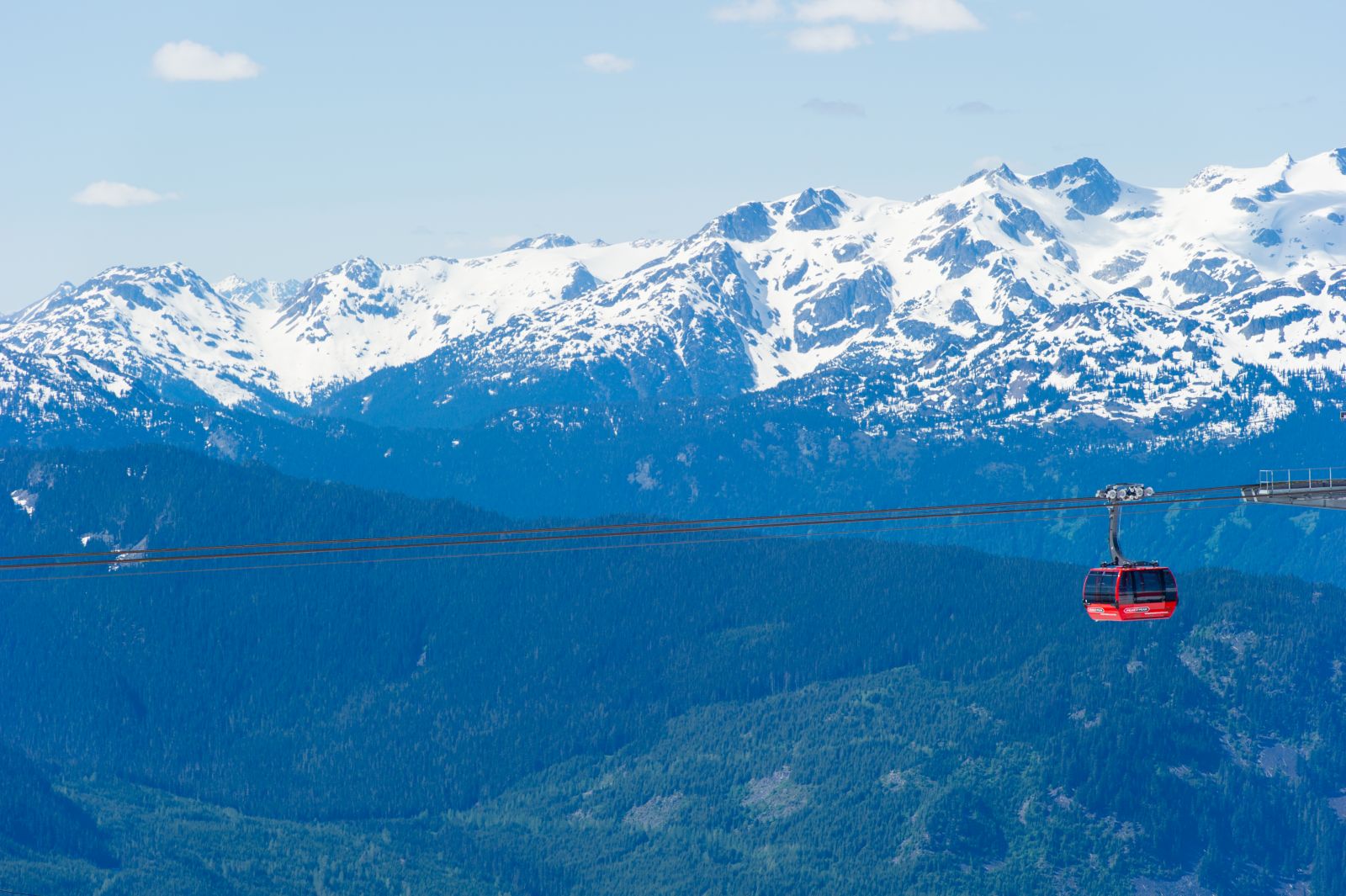 The Peak 2 Peak Gondola, adjacent to the drop off point of the new 10-Passenger Gondola replacing Wizard & Solar. Photo credit: Tourism Whistler / Mike Crane
The new 10-Passenger Gondola - which will replace the Wizard and Solar lifts - represents a huge capacity upgrade for a main passageway of the resort. The lift is expected to increase capacity by almost 50%, picking up skiers and snowboarders at the base of Blackcomb Mountain and dropping them off near the Peak 2 Peak Gondola with increased speed.
Emerald Express Lift Replaced by High-Speed Six-Pack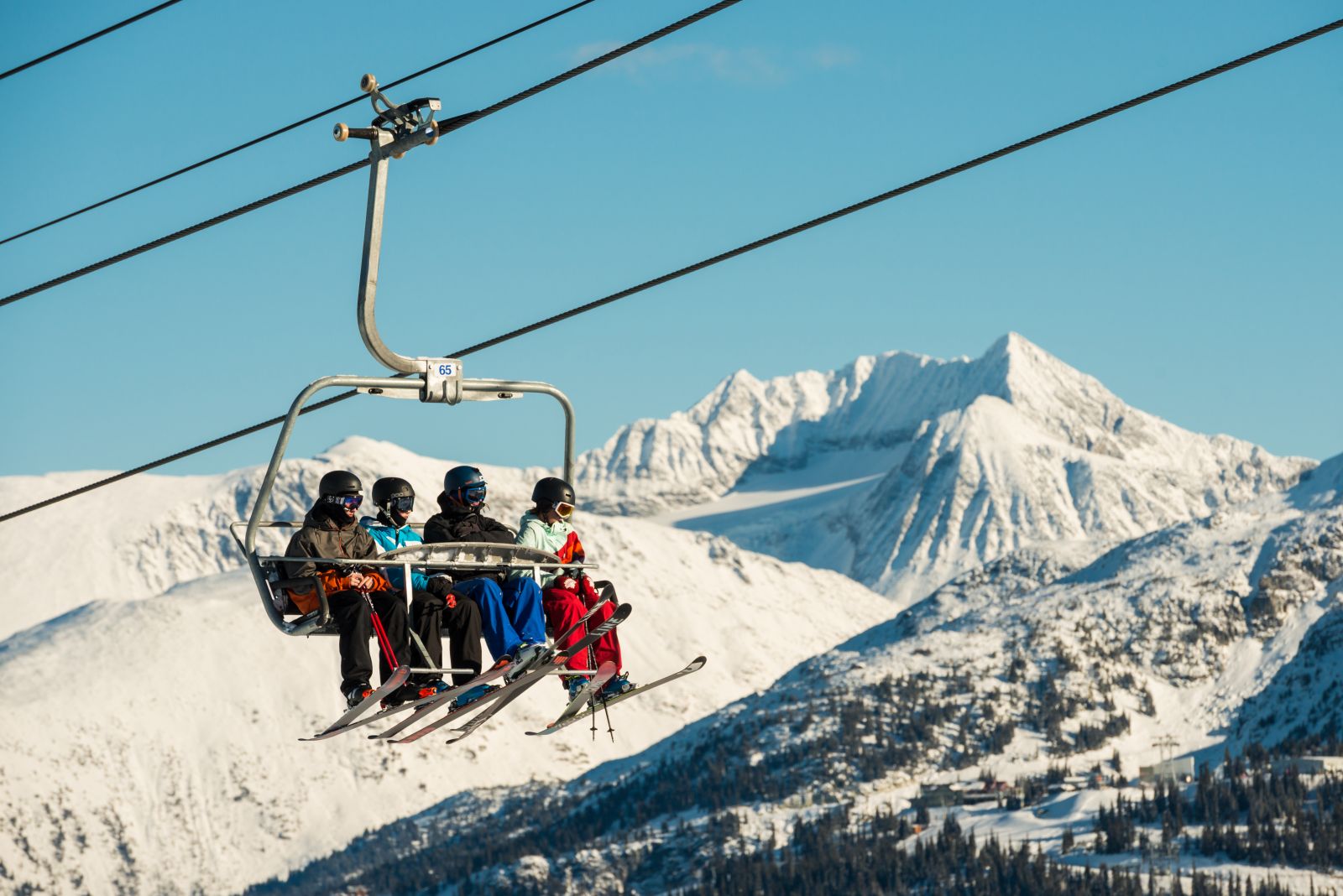 Skiers on the 2017 Emerald Express quad chairlift, before its 2018 renovation. Photo credit: Tourism Whistler / Mike Crane
The Emerald Express, which was originally established in 1997 and currently seats four passengers, will be upgraded to a six-person high-speed lift. The improvement will offer a 29% increase in capacity on the Emerald Express.
Catskinner Lift Replaced by High-Speed Quad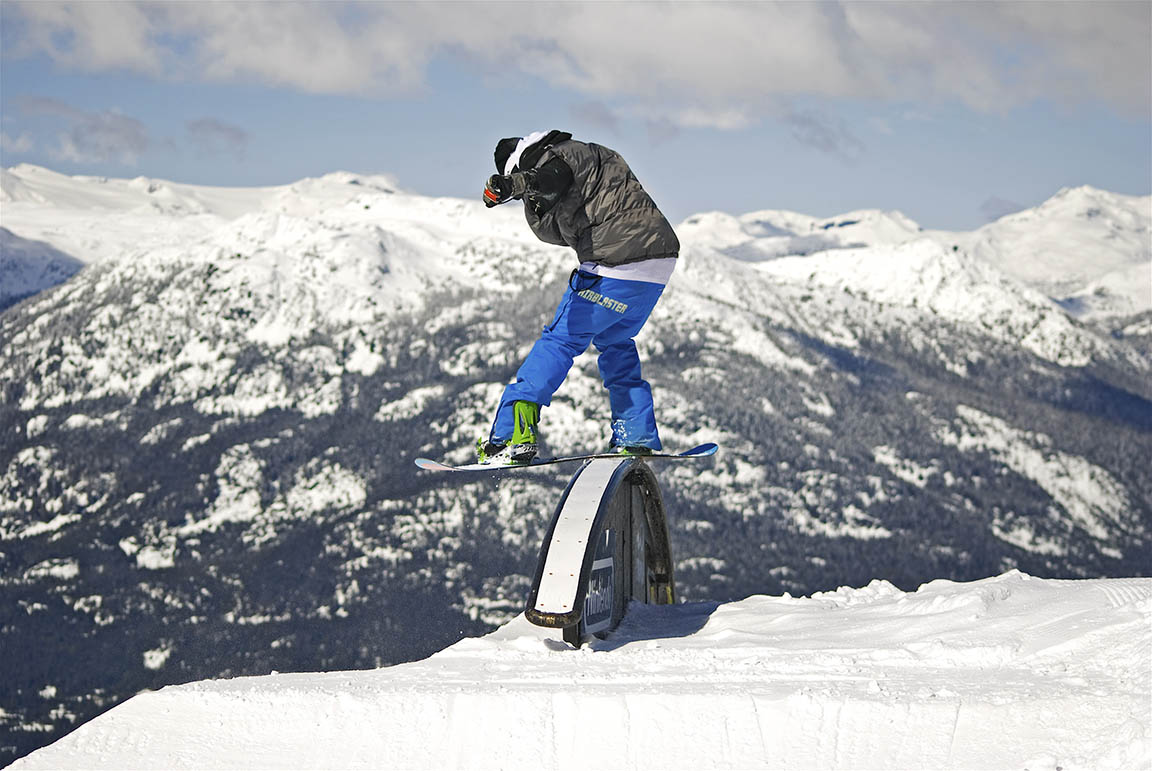 Snowboarder at the Nintendo Terrain Park, accessible by the Catskinner lift. Photo credit: Tourism Whistler / Chad Chomlack
The Catskinner lift on Blackcomb 7th Heaven is also getting an upgrade, transitioning from a three-passenger lift to a four-passenger high-speed lift. This is excellent news for Nintendo Terrain Park users looking to get more runs in with speedier access.
Whistler Mountain Bike Park Upgrades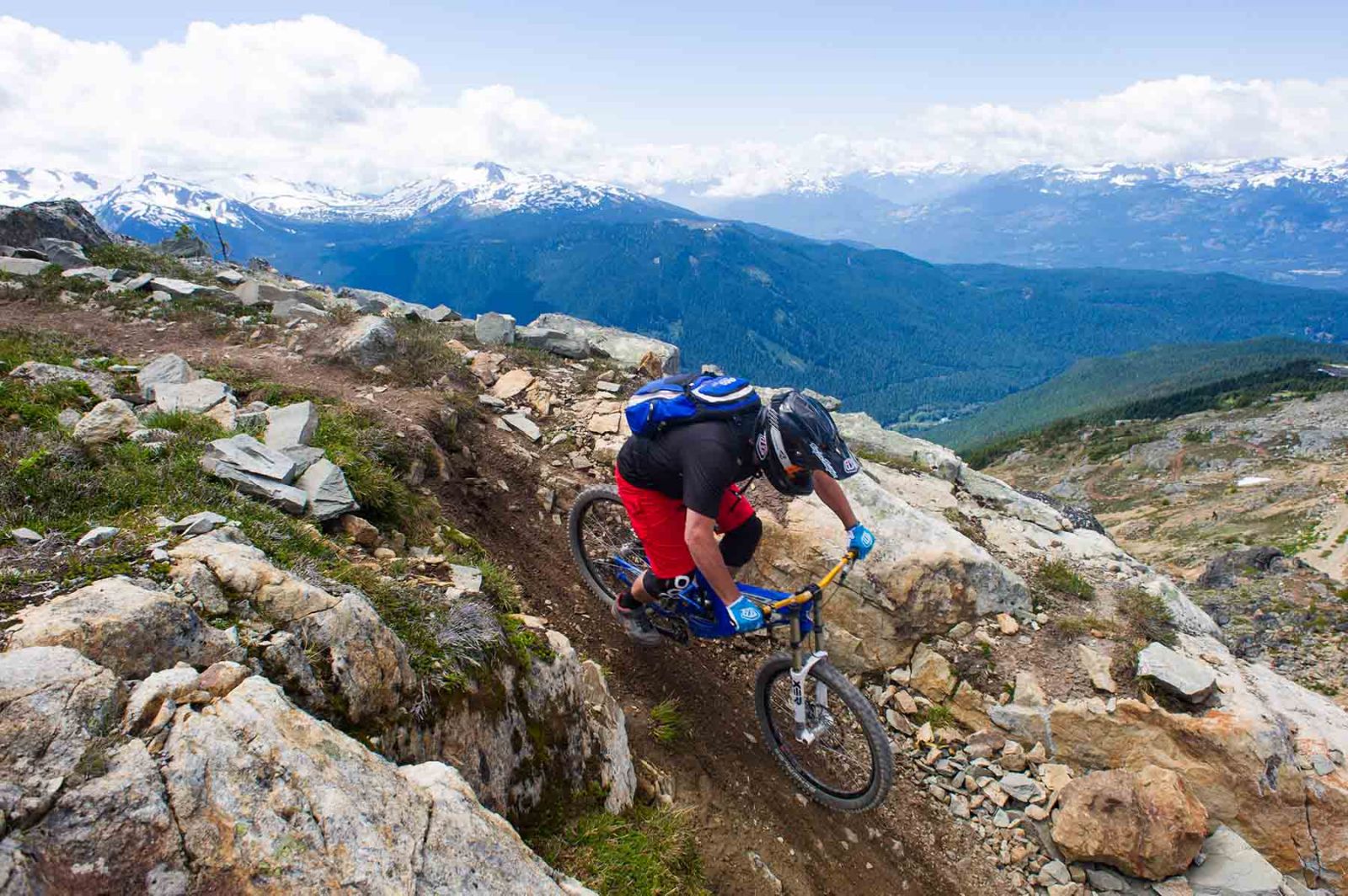 Biker at the Whistler Mountain Bike Park. Photo credit: Tourism Whistler / Mike Crane
A two-phase upgrade to the Whistler Mountain Bike Park offers bikers expanded access throughout the area. Summer of 2018 kicked off Phase One of the massive expansion, with several new trails and upgrades in the Creekside Zone opening, including:
Southpark - a berm filled intermediate flow trail

Earth Circus - a berm filled intermediate flow trail

Insomnia - a berm filled intermediate flow trail

Delayed Fuse - an advanced level singletrack trail, taking bikers from Southpark to the Insomnia/Earth Circus crossing

Midgard - an intermediate tech trail, starting midway down Garbanzo Zone, taking bikers to the top of Southpark
​
With mountain biking season wrapping up, bikers can look forward to riding these newly released Phase One trails in summer 2019 if they haven't already. Phase Two trails are already in the process of being constructed, with hopes of having them up and running for the start of the 2019 mountain biking season. The Whistler Mountain Bike Park will have a better idea of an exact opening date for Phase Two trails once the snow melts around March or April of 2019.
Start Planning Your Trip to Whistler Blackcomb
Start planning your ski holiday now with Blackcomb Peaks. We offer ski-in ski-out properties so you don't have to waste any time hitting the slopes.
Reserve Your Whistler Vacation Home Now
You may also be interested in: