It's a blizzard day in Whistler! Or maybe it's raining - oh no! You came to enjoy Whistler's splendid skiing and snowboarding, but the wind is raging and you'd rather not get lost on the mountain or soaked to the bone, so now you're stuck inside. What should you do with this involuntary day off the slopes? We recommend: Put on your happy face and enjoy the many fantastic indoor things to do in Whistler. Here are our top 4 ideas:

1) Visit the Squamish Lil'Wat Cultural Center

This is a museum unlike any other! Learn about the first nations that lived together in the area since time immemorial. A local cultural ambassador will take you on a guided tour and share with you his knowledge and stories. You will also enjoy a unique musical performance and you can take part in a hands-on, indigenous craft project. End your visit by grabbing a tasty bite at the center's Thunderbird Café. Everything is made with fresh, local ingredients!

2) Go Rock Climbing at The Core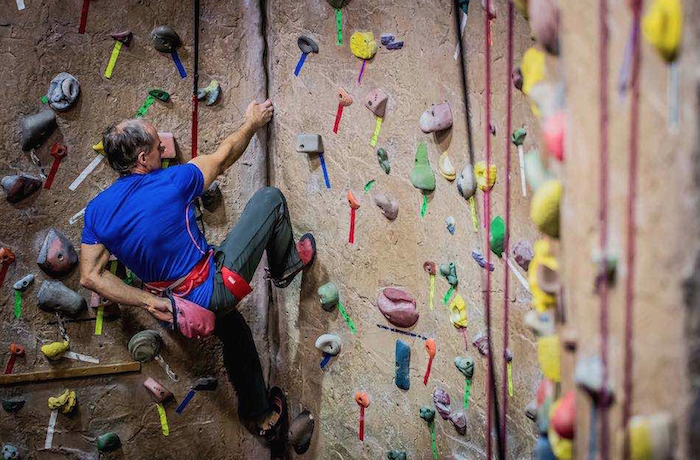 The Whistler Core is a fitness facility in the heart of Whistler Village. What you may not know: Its centerpiece is an impressive 5,500 square-foot indoor rock climbing wall! You can drop in at the studio to go on a long climb by yourself. All necessary equipment can be rented, and the giant wall features an endless number of possible routes to the top, suitable for climbers of all levels. You'll find kid-friendly routes all the way up to crack climping, slabs, and over hangs. There's also a bouldering zone. If you're rather new to the sport, you can catch a 1-hour guided session (starting at $60 per person for 1, and $35 per person for 2).
3) Carve Your Own Inukshuk at Fathom Stone Art

Whistler has a wide array of great galleries and a very special one among them is Fathom Stone Art. It is worth visiting just to marvel over the items on display. What is even better: you can come in, carve your own piece of stone art and take it home with you as the perfect Whistler souvenir! Carving workshops start at 1 hour in length and can go all day, depending on the piece you want to work on. A 12 cm Inukshuk will take you 2-3 hours. Not sure what an Inukshuk is? Check our blog post on the Whistler Inukshuk!
4) Enjoy the Perfect Beer Experience on a Whistler Brewery Tour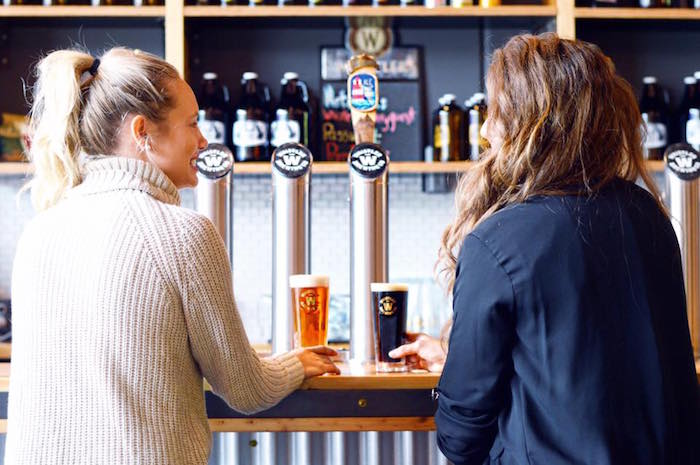 Beer fans love the delicious and unusual beers at the Whistler Brewing Company. If the thought of a Chai Maple Ale or Bear Paw Honey Lager makes you want to call "waiter!", then you should use the next snowy or rainy afternoon in Whistler to join a guided brewery tour or to just kick back and sample some of their craft beers. On the tour, you will get a backstage peek into the art of beer making and then sample the current top brews. A tasting flight is included in the admission! Or, start happy hour early with our favorite cocktail hot spots around Whistler!
The Whistler Brewing Co, located in Function Junction, is open Sunday - Wednesday 12pm - 8pm, and Thursday - Saturday 11am - 10pm. Brewery tours are at 2:30pm and 4:00pm, Tuesday - Saturday. $15.95 per person, includes the tour and tasting flight.
5) Eat Your Way Through a Whistler Tasting Tour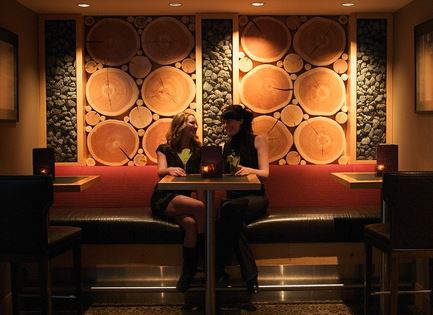 The Whistler Tasting Tours are a great way to sample some of Whistler's fantastic cuisine and escape the elements on a rainy day. Meander through Whistler Village on a guided (or un-guided) culinary tour, sampling fantastic eats and learning more about Whistler's dining scene. Our pick for a rainy or snowy day tour is the Lunch Tour. Tours depart daily at 12:30pm, where you'll be treated to 6 delicious stops including a multi-course lunch at some of Whistler's best lunch spots, visits to a couple of Whistler's best chocolate shops, and cap things off with a beer flight at one of Whistler's local breweries. Who knew you could have that much fun at lunch?!