Hello Blackcombpeaks friends! We hope you been enjoying this winter season as much as we are! The Whistler snowfall started very well right from the beginning in December and it's been a fantastic season. But every winter, we are bound to get a few rainy days, which we saw in the last week. That is why we are bringing some tips for indoor activities – because when the snow conditions aren't optimal, there are no excuses for not staying active in our beautiful village. And even after several great days on the slopes, our guests seek out non-snow activities from time to time, simply because there's so much to do in Whistler!
Our Top Picks for Whistler Indoor Activities
#1 - Wall Climbing and Bouldering at Whistler Core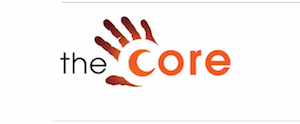 Whistler Core is conveniently located in the middle of the village, just a three minute walk from the Visitor Centre and across from the Conference Centre. The climbing wall is 5,500 square foot and offers something for everyone. You can climb with a friend or alone using the Try Blue auto belays. To really get your body working, try the bouldering wall full of tricky holds offering loads of projects to bite through. There is also a gym and you can take some of their classes too.
Hours: Mon – Fri: 7am-10pm
Sat & Sun: 8am – 9pm
Prices: Drop-in for $18 or $15 for bouldering only
Phone: 604-905-7625
Website: http://whistlercore.com/

#2 - Escape! Whistler

Whistler's real life gaming experience! Fancy solving some puzzles, riddles and clues with your friends (2-6 people per group) in 45 minutes in order to "Escape" from the situation you are in? There are 4 themes to choose from - buried cabin, lost tomb, pirateship, and filled hole - and each theme is filled with creativity, fun and interactive obstacles. Escape Whistler is located in Whistler Village, between the Black Tusk Gallery and Rocky Mountain Chocolate Factory, and not far from the Village Stroll.
Hours: 2pm-10pm (week days) & Noon – 10pm (weekends) 7days a week
Price: $30 per player (must be at least 2 and no more than 6 players)
Phone: 604-962-1117
Website: http://escapewhistler.com/
#3 – Whistler Bounce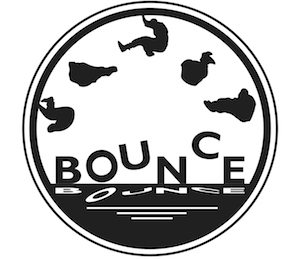 We guarantee you'll have fun in this trampoline park suitable for all ages and skills levels. There are 21 trampolines to choose from, a foam pit, a one-of-a-kind trampoline half pipe and a SUPERTRAMP. They offer lessons and clinics, as well as drop in times. Whistler Bounce also offers group lessons and private clinics, and there are even Toddler classes!
To get there, drive south, pass Creekside and take your right at the Function Junction / Cheakamus intersection. Drive through the train line and take your first left. Whistler Bounce will be right on your right, across from the local and amazing bakery called Pure Bread!
Hours: 7 days a week 11am – 9pm
Prices: Bounce 100 Clinic:  $15 / 2 hour session
Bounce 101  $23 / 2 hour session, 11+ years
Phone: 604-938-4567
Website: http://whistlerbounce.com/
*Banner photo of Whistler Bounce by Z. Moxley