Hello Blackcomb Peaks friends,
For those of you who have been to Whistler before, you are very well aware that this village is a Bear smart community and everyone residing in Whistler is familiar with the risks and responsibilities that come with the privilege of living here. The same counts for wildfires, which are a real threat to anyone visiting or living in areas rich in forests. When you look at the current wildfire situation you will see that there are fires happening all over BC, including Whistler, which recently battled a human-caused fire with a crew of more than 50 firefighters. We were watching this from our office base in the upper village where the fire took place, very close to residential areas and bike trails. Thankfully, no one was hurt on this occasion.
We want to do as much as we can to raise awareness about the risks and responsibilities that come with visiting places like Whistler, and we would love it if you would familiarize yourself with the following FIRE SMART PRACTICES.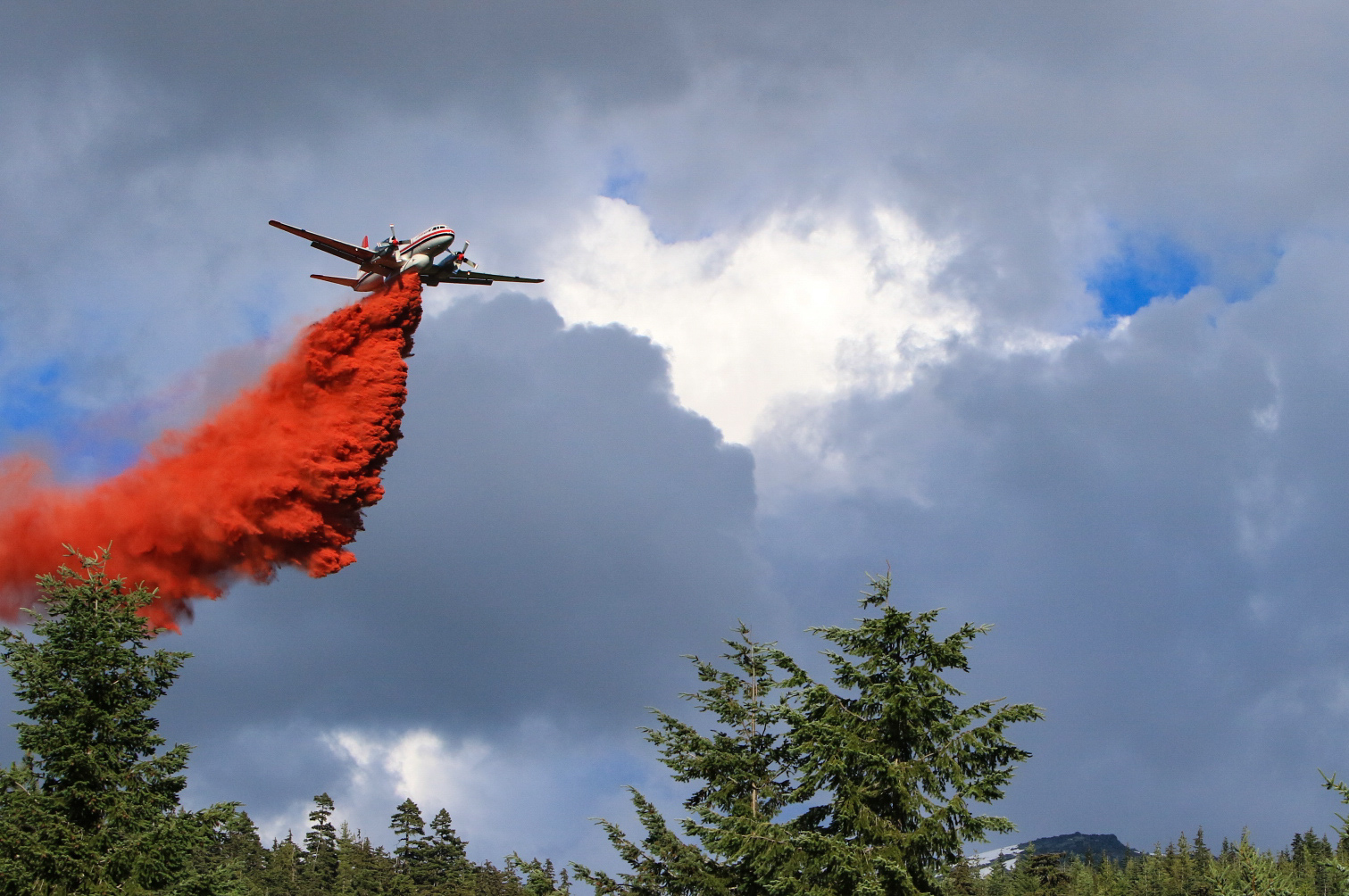 CAMP FIRES
Before you decide to start a bonfire during the summer months, we encourage you check the current campfire restrictions for Whistler or the area you are in so you can avoid being fined up to $1,150 CAD. But most most importantly, you will avoid putting yourself or others at risk.
NOTE:
If your fire escapes and results in a wildfire, you may be fines anywhere from $100,000 to $1 million and could be sentenced to one year in prison!
CAMPFIRE DEFINITION:
A campfire is defined as a fire no larger than 0.5 metres high and 0.5 metres in diameter. Fires larger than that are considered Category 2 open fires and are illegal if Category 2 open burning prohibitions are in effect.
PREVENT YOUR CAMPFIRE FROM TURNING INTO A WILDFIRE WITH THESE SIMPLE STEPS:
Select your campsite and campfire location carefully
Remove all leaves, twigs and other flammable material from the area around where you plan to light a campfire
Never have a campfire when it is windy
Choose a proper fire pit or make a ring of rocks at least 3 metres from trees, shrubs, structures and debris
Keep a bucket of at least 8 litres of water close by the fire at all times, and/or a hand tool (such as shovel) to extinguish your campfire before you go to sleep or leave the area for any period of time.
To extinguish your campfire, pour plenty of water on the fire and surrounding area, dousing the site of the campfire thoroughly. Stir the campfire until there are no embers and the ashes are cold to the touch.
AND A FEW MORE TIPS:
Do not discard smoking material from vehicles. Always use interior ashtrays.
Motorized vehicles, particularly All-Terrain-Vehicles (ATV) and dirt bikes, can produce significant amount of heat from their exhaust systems. This heat can be enough to spark a wildfire. Avoid operating any motorized vehicle in tall grass and vegetation when the weather is hot and dry.
USE THIS INSTEAD WHEN THERE IS A CAMPFIRE BAN IN EFFECT:
Some activities and devices are permitted when a campfire ban is in place and some are not. This varies depending on the prohibition itself, check details of the current ban restrictions.
Often, campfire prohibitions still allow the use of CSA-rated or ULC-rated cooking stoves that use gas, propane or briquettes, or of portable campfire apparatus that use briquettes, liquid fuel or gaseous fuel, as long as the height os the flame is less than 15cm tall. HOWEVER, in extreme fire conditions these may also be prohibited. Often, other activities are also prohibited when Category 2 open fire and/or campfire prohibitions are in force. These include:
Larger fires (Category 2 & Category 3)
Burning barrels and burning cages
Fireworks, fire crackers, sky lanterns
Binary exploding targets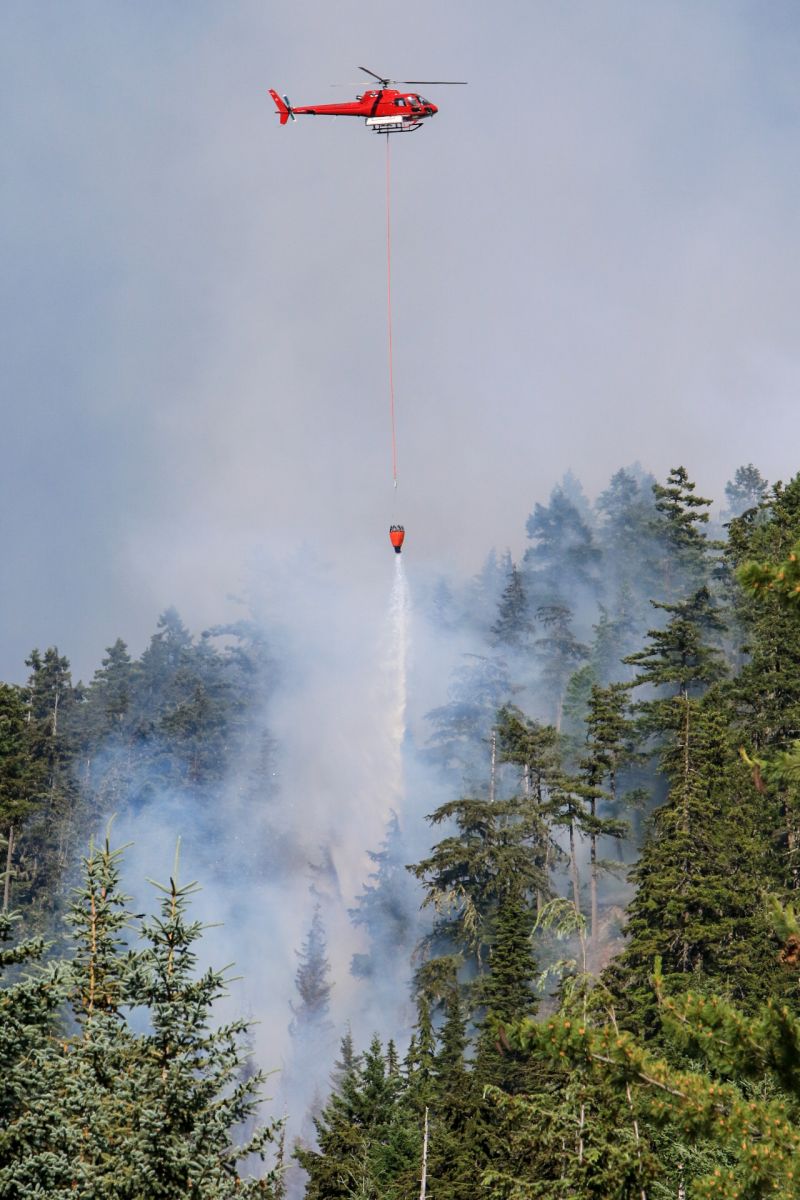 SUGGESTED FIRE- EVACUATION LIST:
Have you ever wondered what you would take with you if you had to instantly evacuate your area because of a wildfire? Would you be able to think clearly in the middle of such a terrible event? Well, preparation is the key so here we offer a helpful list inspired by the Fire Smart website of what to prepare.
"READY TO GO" EVACUATION LIST:
2 litres of water pr person
Non-refrigated food and a manual can opener, plastic / paper plates, cupos and utensils
Flashlights and extra batteries
Radio with batteries
A change of clothes
Emergency contact information
A number of someone who lives out of town
Pet food and supplies for at least 3 days
Small first aid kit
Personal hygiene items, soap, hand sanitizer, medicines (store you medicines that you usually take near your ready to go kit)
Cash (ins small denominations)
WHEN YOU LEAVE, REMEMBER ALSO:
Make sure you are safe before assisting others
Listen to the radio or television for information from authorities
Turn off your home's water, electricity, gas
Post easy to see signs for water and gas shut-off valves, follow your family evacuation plan and bring your "ready to go" kit close to doors and windows
REPORTING A WILDFIRE
Here is a list of questions you can expect the BC Wildfire Team to ask you when reporting a wildfire or irresponsible behaviour:
PHONE:
1 800 663 5555 or *5555 from your cell phone
QUESTIONS BC WILDFIRE TEAM WILL ASK:
Location
i.e. Where is the fire? How far up the hillside?
Size
i.e. Metres? Hectares? Size of a house? Size of a football field?
Rate of spread
i.e. How quickly is the fire spreading?
Fuel
i.e. What is burning? Grass, bushes, trees?
Smoke / flames
i.e. What color is the smoke? Are flames visible?
Threat
i.e. Are there any people or buildings at risk?
Action
i.e. Is anyone fighting the fire?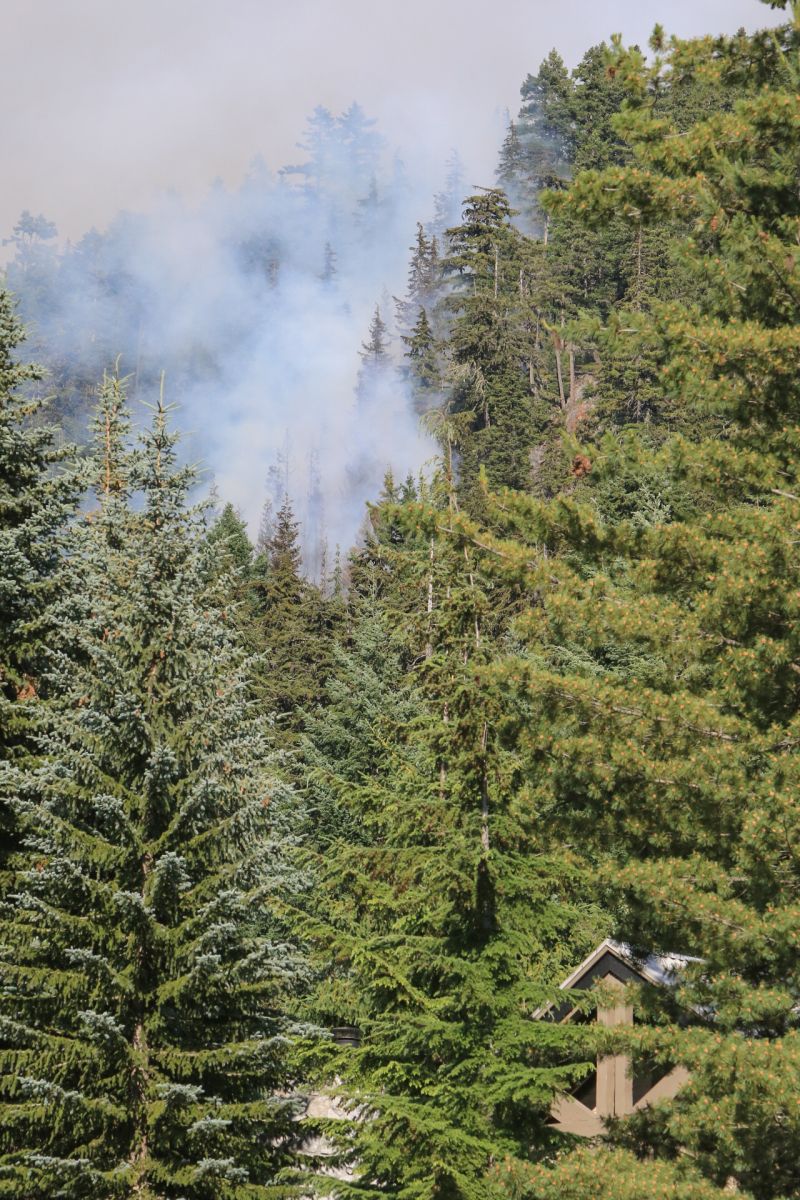 Photo Credit: Lee Bonfiglio