Hello Blackcomb Peaks Friends,
July 15th is when summer officially starts in Whistler, which is a great opportunity to explore the Alpine trails and enjoy breathtaking views on both Whistler and Blackcomb. The best part is that you can travel from one peak to another to sightsee on both mountains in one day, thanks to the famous 4.4km long PEAK TO PEAK gondola.
Follow these simple steps to enjoy the 360 Whistler experience:
STEP 1: Passes & Loading up the chair / gondola
If you are staying at one of the Benchlands homes (Upper Village), then you can take the Wizard chair at 10am (June 10 – Sep 4) which heads towards the Blackcomb mountain top with one transfer onto the Solar Coaster Express Chair. Pre-purchasing your tickets 2 days in advance online or with us via email is the cheapest option, but you can always get your passes right at the ticket window located just at the chair/gondola base.
If your rental home is located in Whistler Village and further south, then starting at the Whistler Village Gondola (9:30am first load) will make more sense. Walking from the Wizard chair base to the Village gondola base takes up to 15 minutes.
For the latest lift ticket pricing, go to the Whistler Blackcomb Official site.
Now for the sake of clarity, we are starting this 360 experience on Blackcomb Mountain, taking the Wizard chair first.
TIP: Keep your camera on at all times as you will probably see some bears casually feeding in the fields.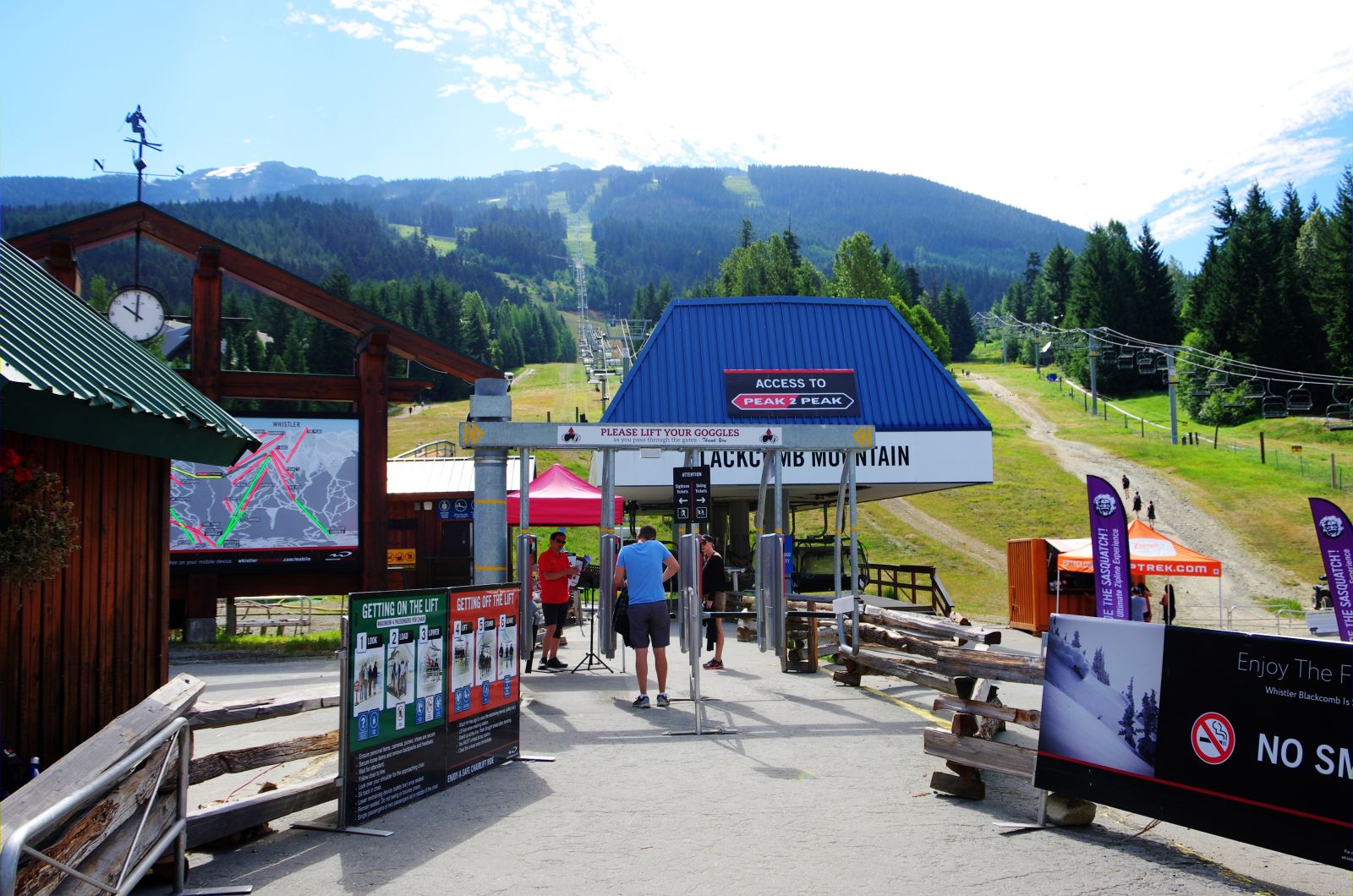 STEP 2: Sightseeing on Blackcomb
Once you are at the top, you can hike around the Randezvous Lodge and when you feel satisfied, you can catch a shuttle (every 15 mins) towards the 7th Heaven chair (1st ride is at Noon). The bus driver will go slowly to point out the largest unsupported span (3.024km/1.88miles) between the Peak to Peak towers and tell you abut the amazing black diamond runs we like to ride in winter right underneath the P2P line. After about 8 minutes, you will reach the 7th Heaven base and take the chair all the way to the top.
TIP: Hold your hat tight so it doesn't join the pile lying randomly underneath the chair line. Unless, you want to treat Whistler Blackcomb workers.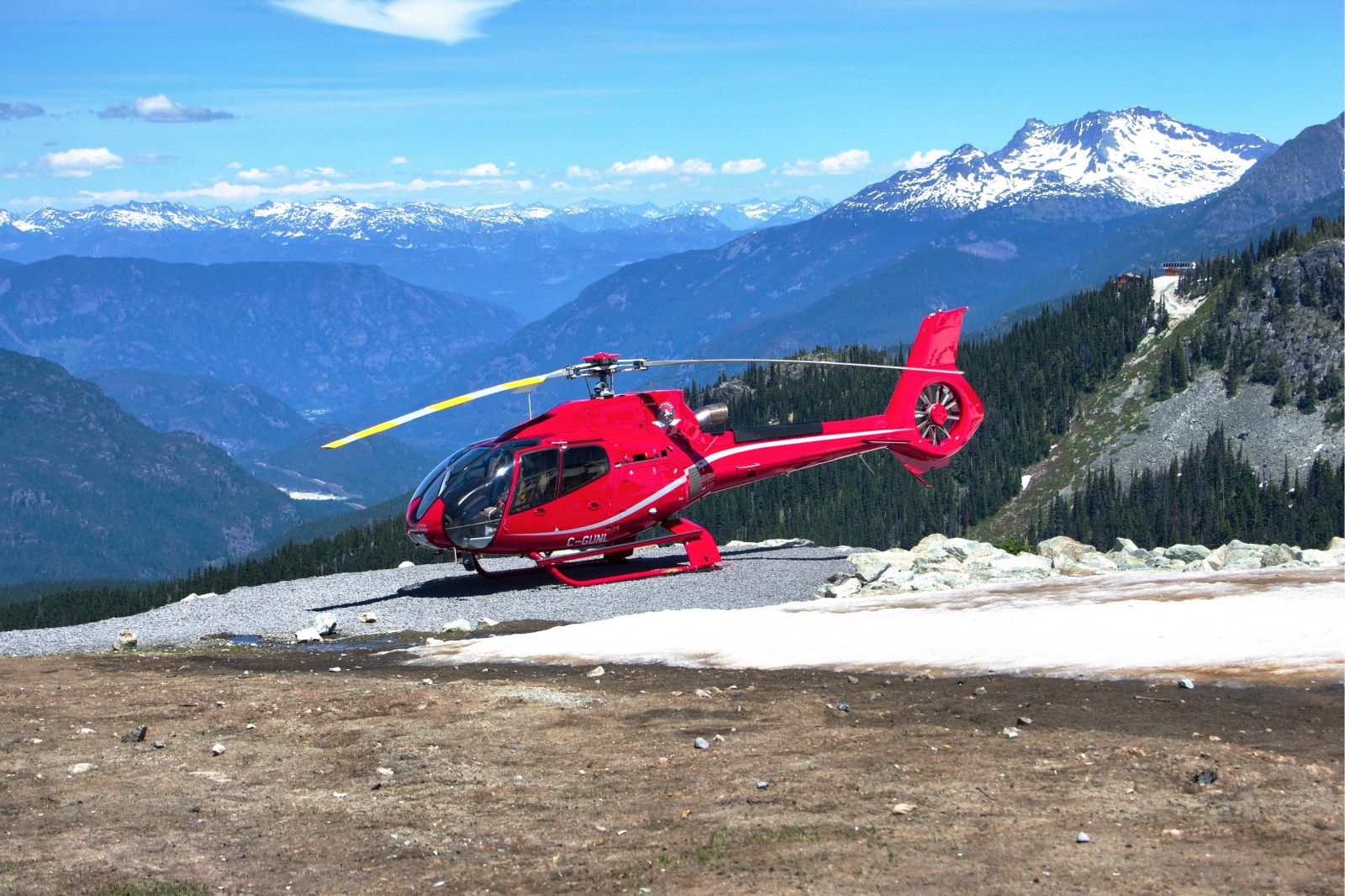 STEP 3: Sightseeing on 7th Heaven
Here you can do a few things:
View and capture the popular Black tusk with your camera
Admire ski camp participants riding and jumping on the glacier
Take a photo by the Inukshuk
Lunch & Refresh at the Horstman Hut
Walk around more and take 360 mountain photos of the Fitzsimmons Valley and Whistler Mountain Alpine Bowls
NOTE: Expect non-flushing toilets.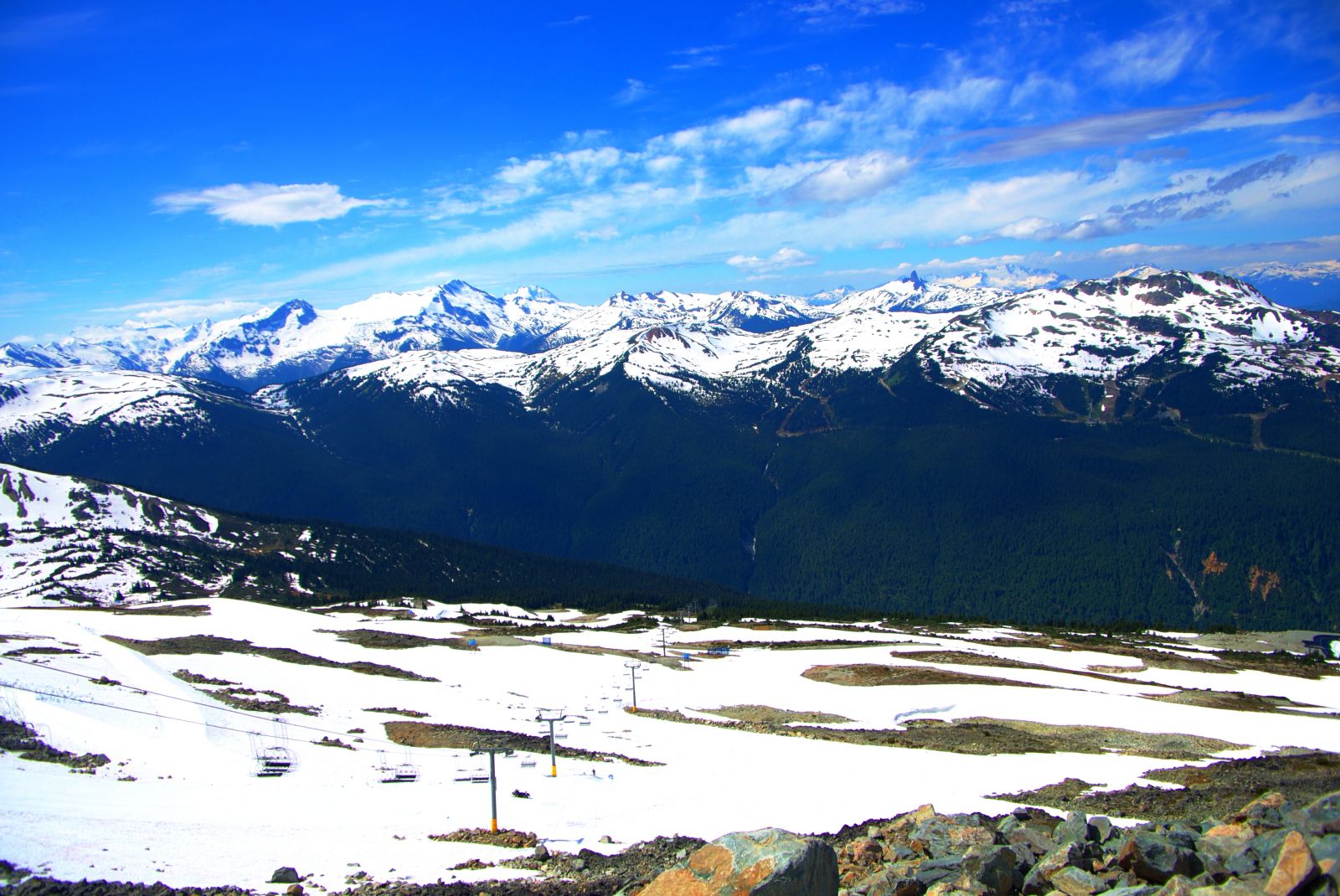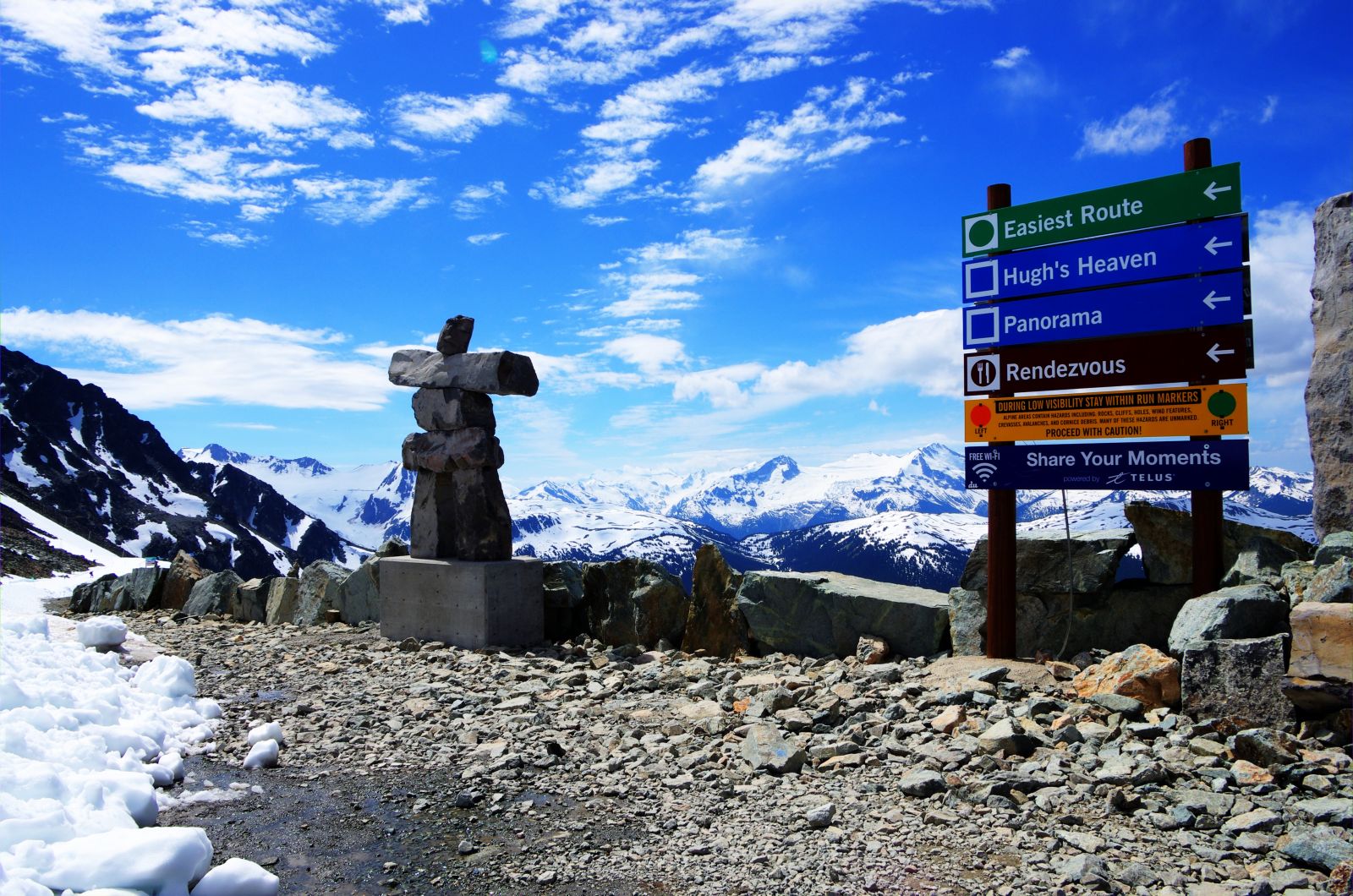 STEP 4: Hop on the Peak 2 Peak Gondola
Take the same way back to the Randezvous Lodge and catch your next P2P ride. You can always freshen up at the lodge if you need to as well. Remember, silver cabins of the P2P gondola have glass bottom so if you want to experience some awesome views, wait for it otherwise, take the regular red cabin, The whole ride takes about 11 minutes and having your camera on at all times will be handy.
TIP: It's always nice to have a cabin just for yourself so be patient, there is always another one on the way.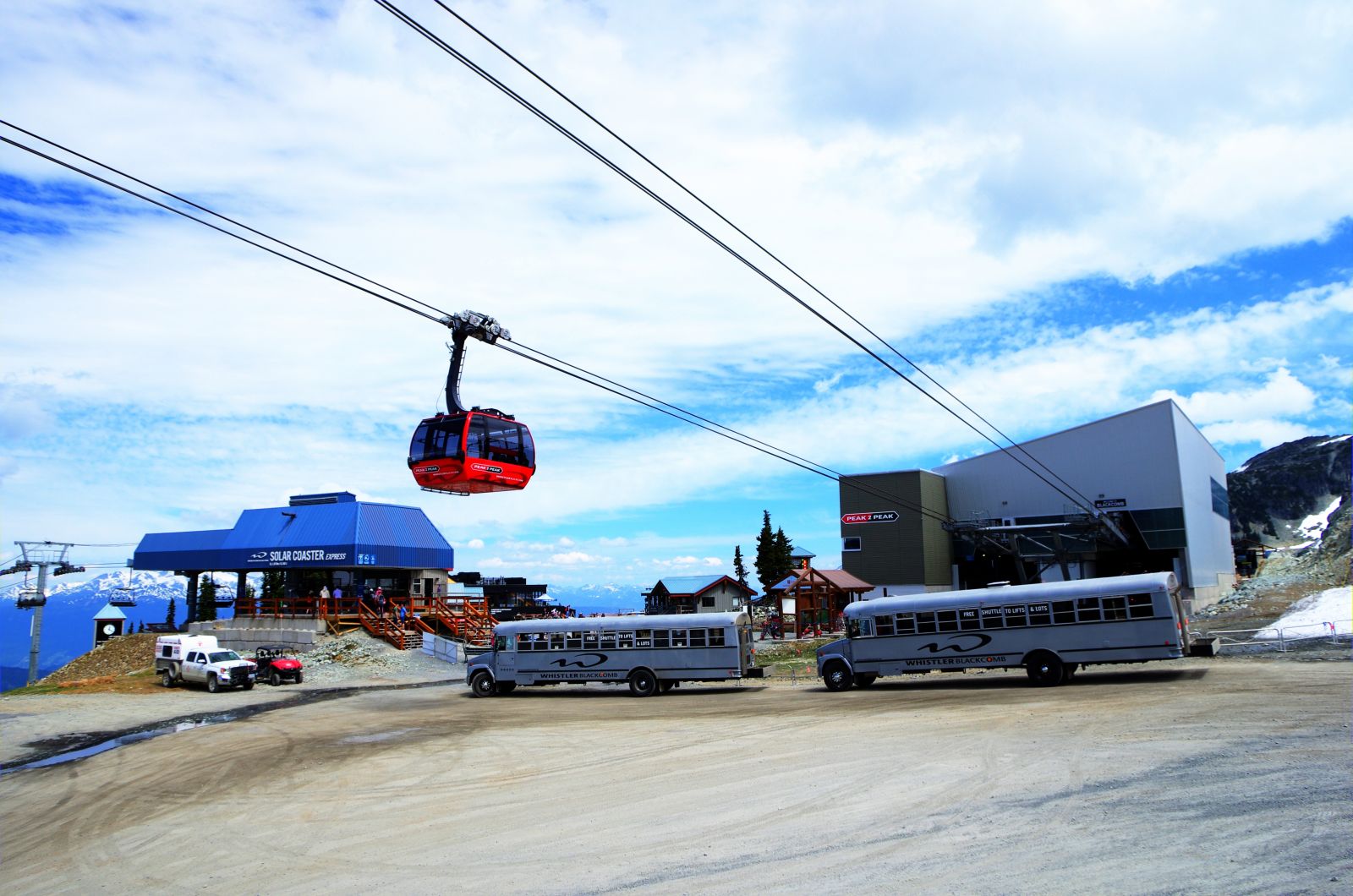 STEP 5: Explore Giant Snow Walls on Whistler 
Unload from Peak 2 Peak Gondola, go left, and start hiking the 2.3km long Pika's Traverse road towards the Peak chair, provided you have energy to walk for about 30 – 45 minutes one way on a steady, gravel road incline. If you feel tired, you can walk towards the Peak chair (11am 1st ride) straight across from the P2P exit and walk the Pika's Traverse on your way down. Walking among the snow walls is gently cooling and fun either way. 
TIP: Apply some sunscreen before starting your hike.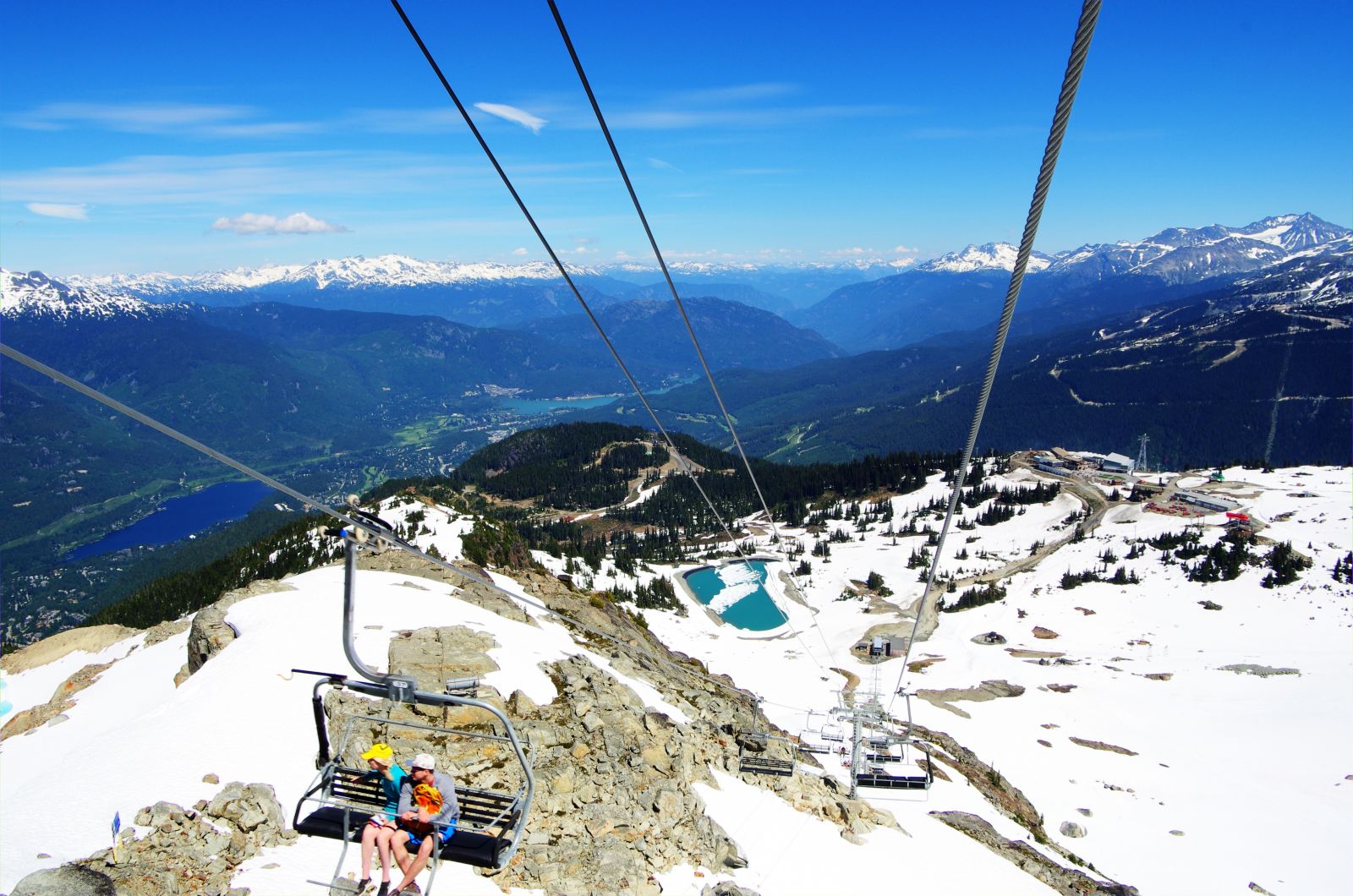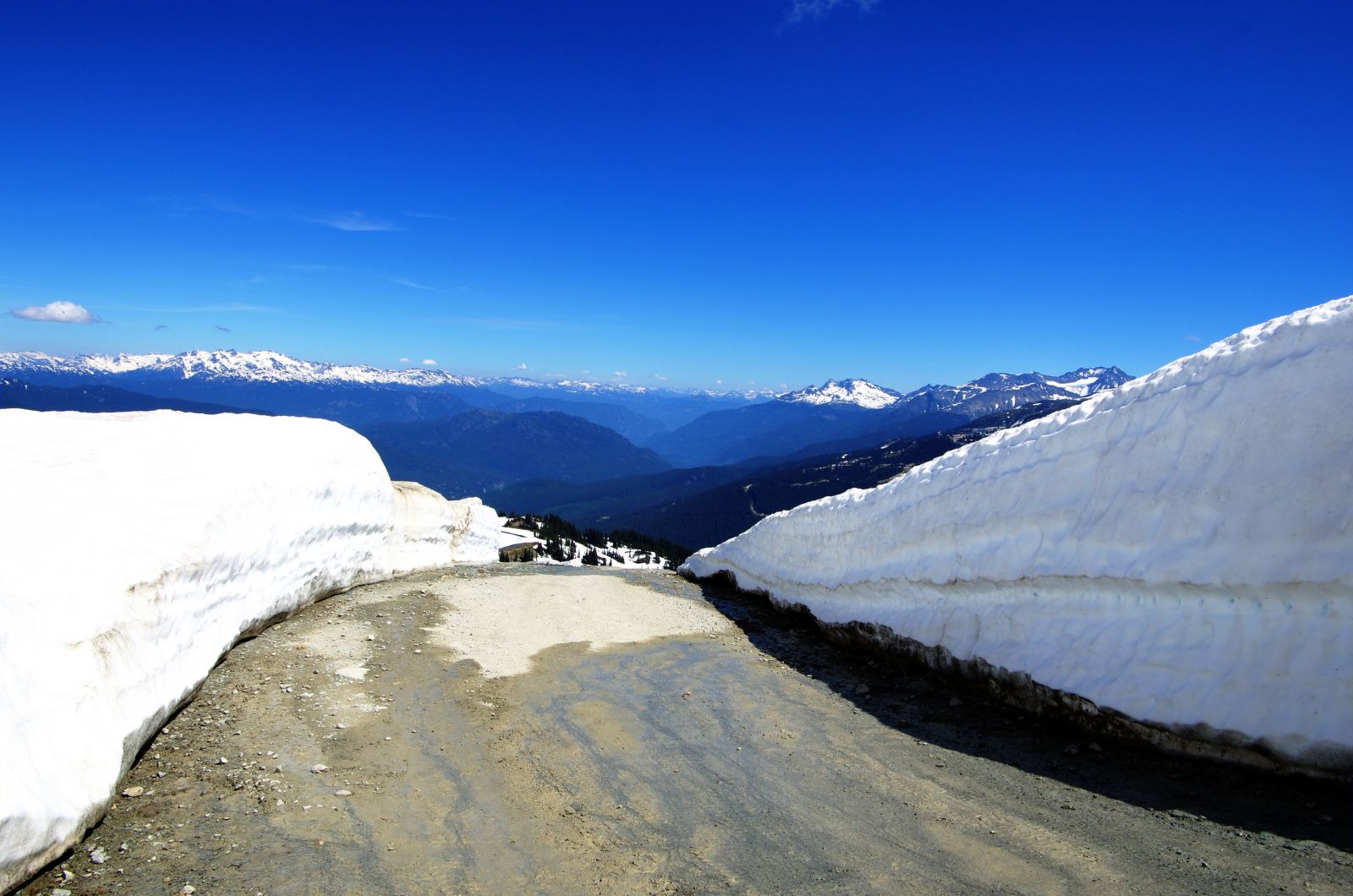 STEP 6: Whistler Sightseeing & Village Gondola Ride  
This 4 – 6 hours long 360 trip will take some energy out of you, you will feel comfortably tired and pleasantly weathered on your face from all those open chair rides. To make the most out of this experience, treat yourself to a nice drink, meal or a dessert at the Roundhoue lodge or at Christine's  by the P2P base. Before you load onto the gondola, make sure to take some nice 360 photos on Whistler and once you are ready to get back to the valley, take the gondola ride (5:30pm last ride down) and be prepared to see some more bears alongside the gondola line.
MASTER TIP: Check for latest lift operation update before your 360 trip so you know what chairs you can ride and plan accordingly.