The Coca-Cola Tube Park, located at Blackcomb Mountain above the Exaclibur Gondola, is a great option for anyone who loves snow, speed, and having a good laugh. This must-do winter activity in Whistler will make you giggle all the way through. If you have plans to visit the Coca-Cola Tube Park during your next Whistler winter vacation, here is everything you need to know:
Coca-Cola Tube Park Arrival & Parking:
The Coca-Cola Tube Park is located adjacent to Lot #8 at the base of Blackcomb Mountain. We drove to Base 2 and parked at lot #7 (free). You can also park at lot #8 (also free) and cross the bridge over to the park. There was a welcoming fire waiting for us at the arrival and the heated washrooms came in handy!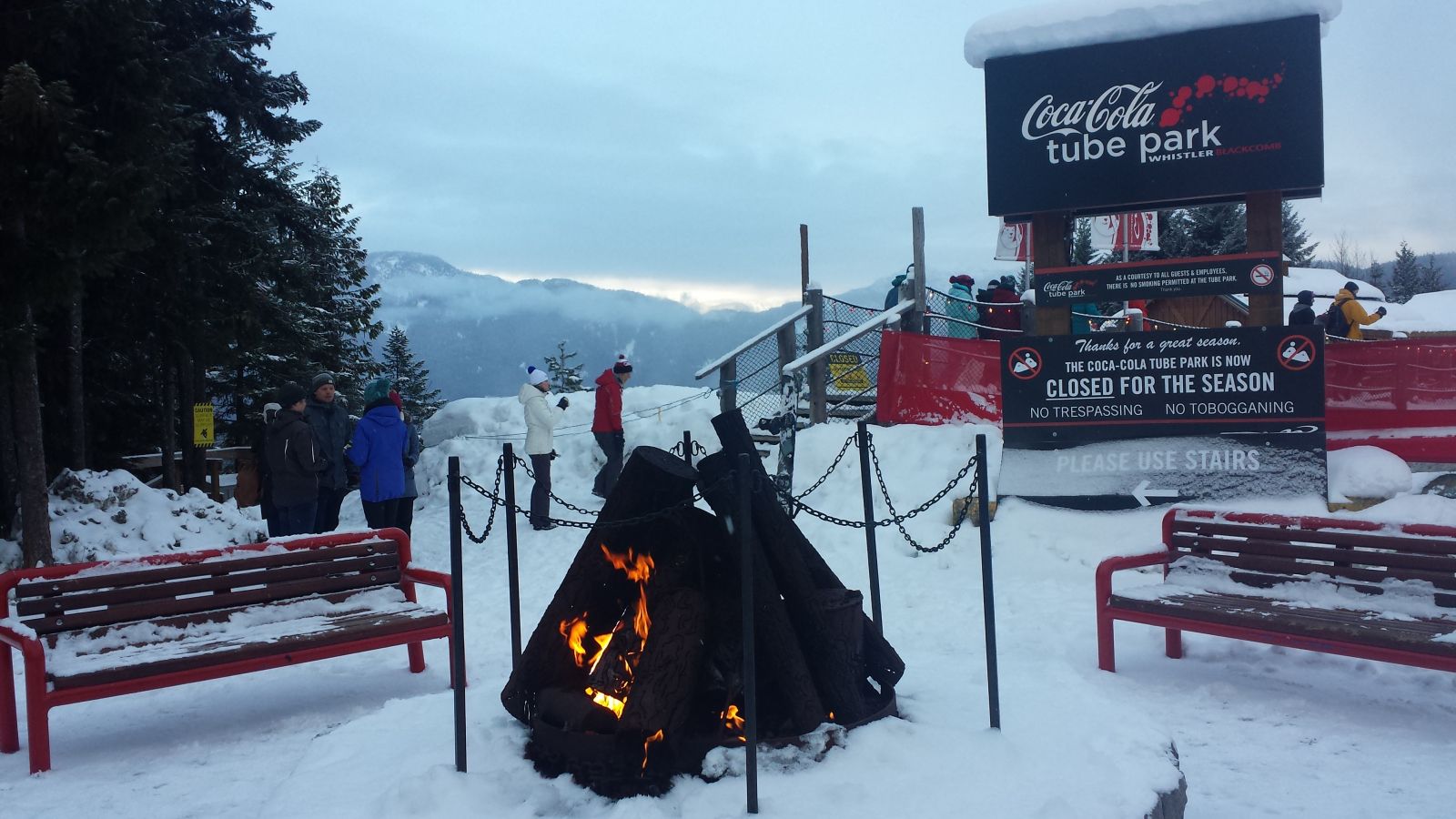 Tube Park Equipment & Magic Carpet
Once we were ready to start tubing, we walked over the bridge to pick up our tubes. Tubes are available in small and large sizes. From there, we headed towards the magic carpet which effortlessly pulled us to the top after each run. No walking uphill, which was a huge bonus!
TIP #1: Keep your Tube Park pass handy and don't lose it, as you will need to get it scanned each time you step on the magic carpet.
TIP #2: It was minus 10 that day at 3 pm! Make sure to dress up properly, ideally in many layers like an onion. Check current Whistler weather conditions HERE.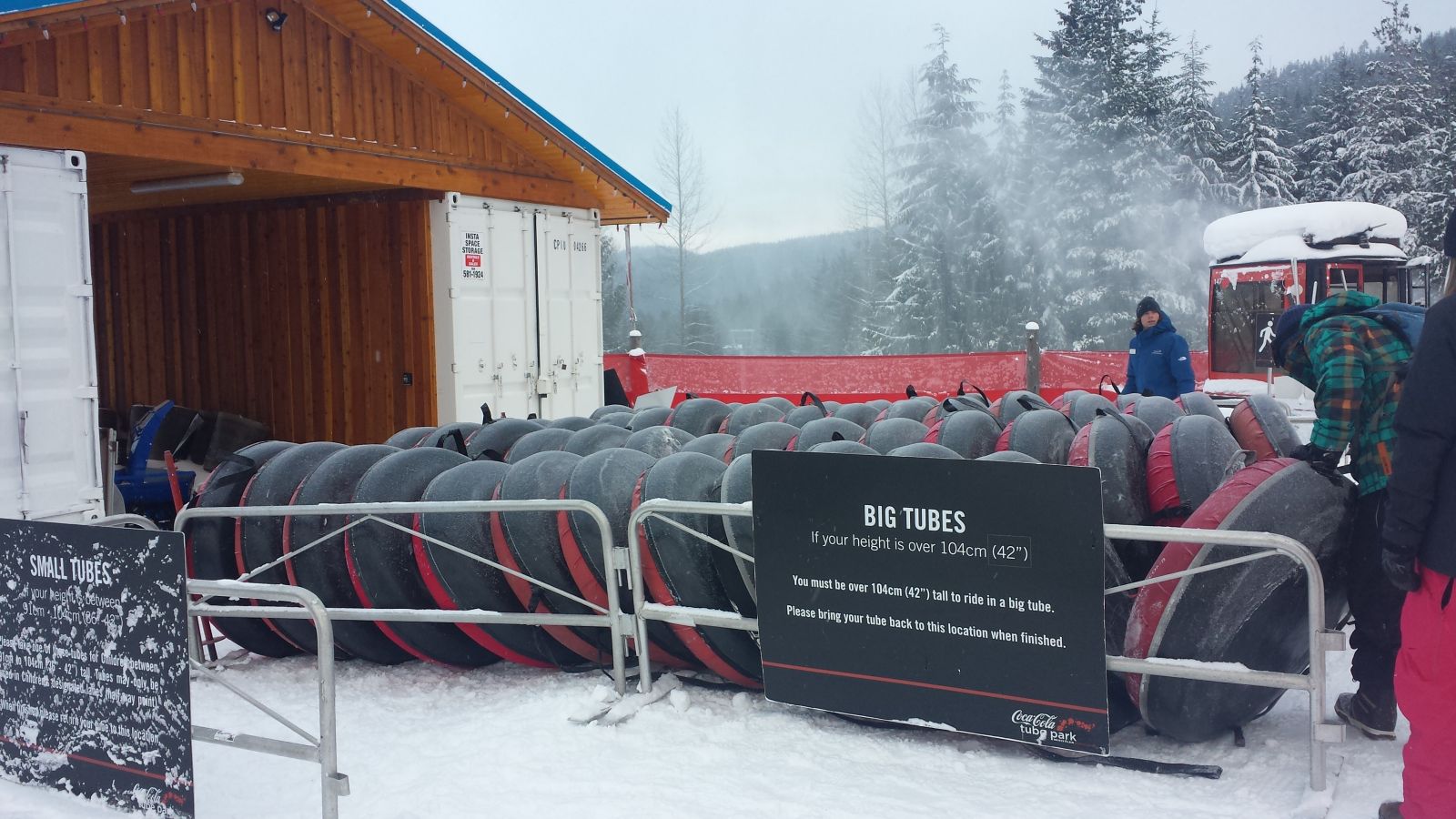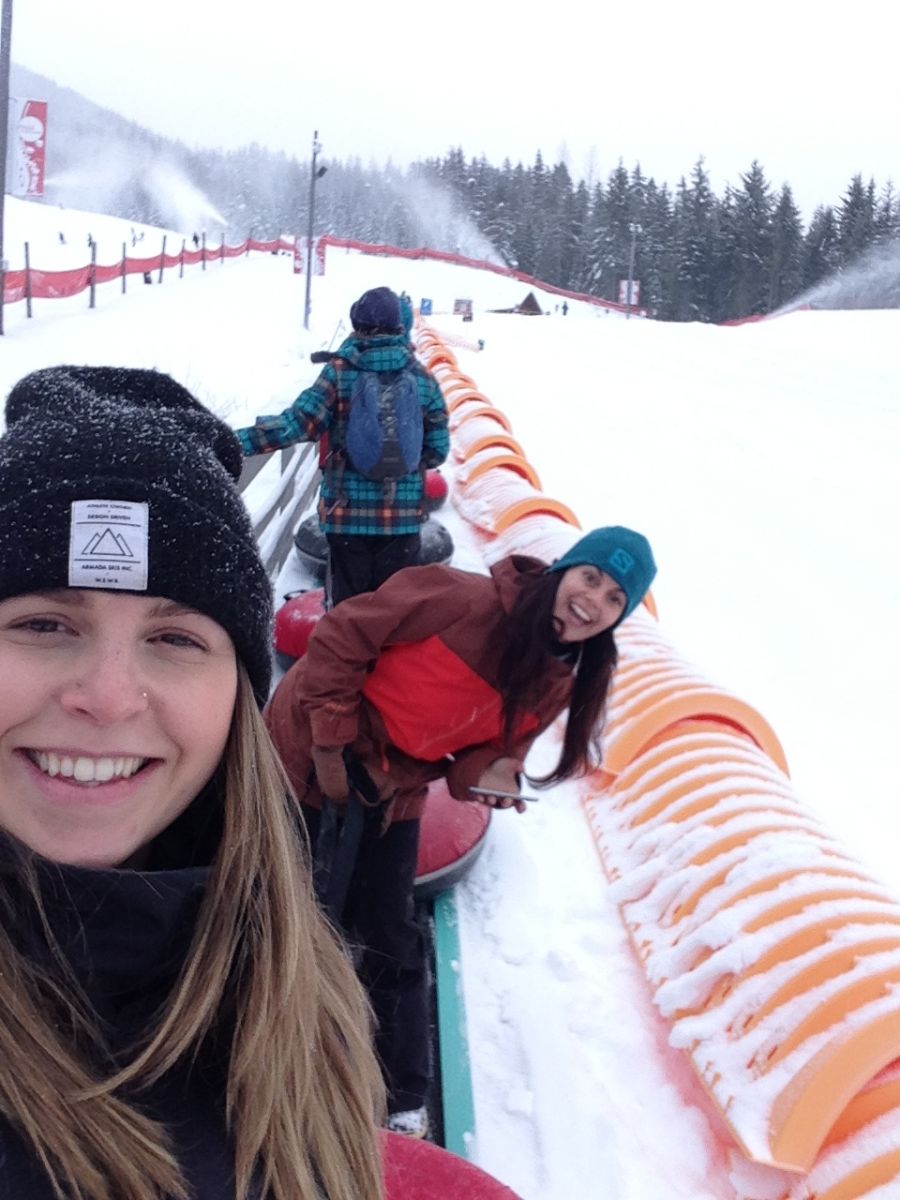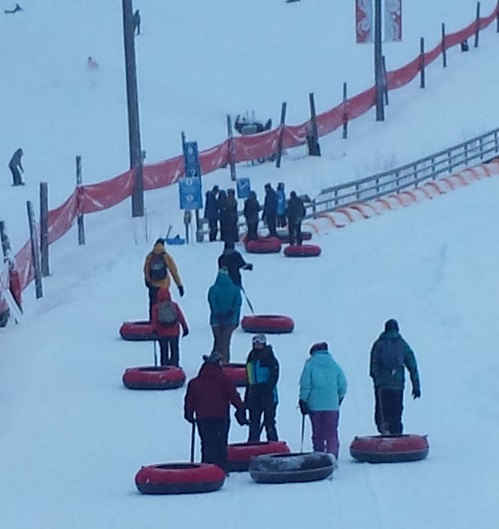 Going Downhill - The Fun Part:
Once at the top, you can choose from 7 tubing lanes. We started at lane #5 so that we could ride next to each other, which was a lot of fun. Some even chose to ride down in a group of four, holding onto each others' tubes and screaming all the way down. As the night went on, we became more braze and tubed down individual lanes # 6 & 7, which are actually the fastest in the park. For children, there is also a "kids" lane and although we really wanted to, we were not allowed to go (how frustrating). LOL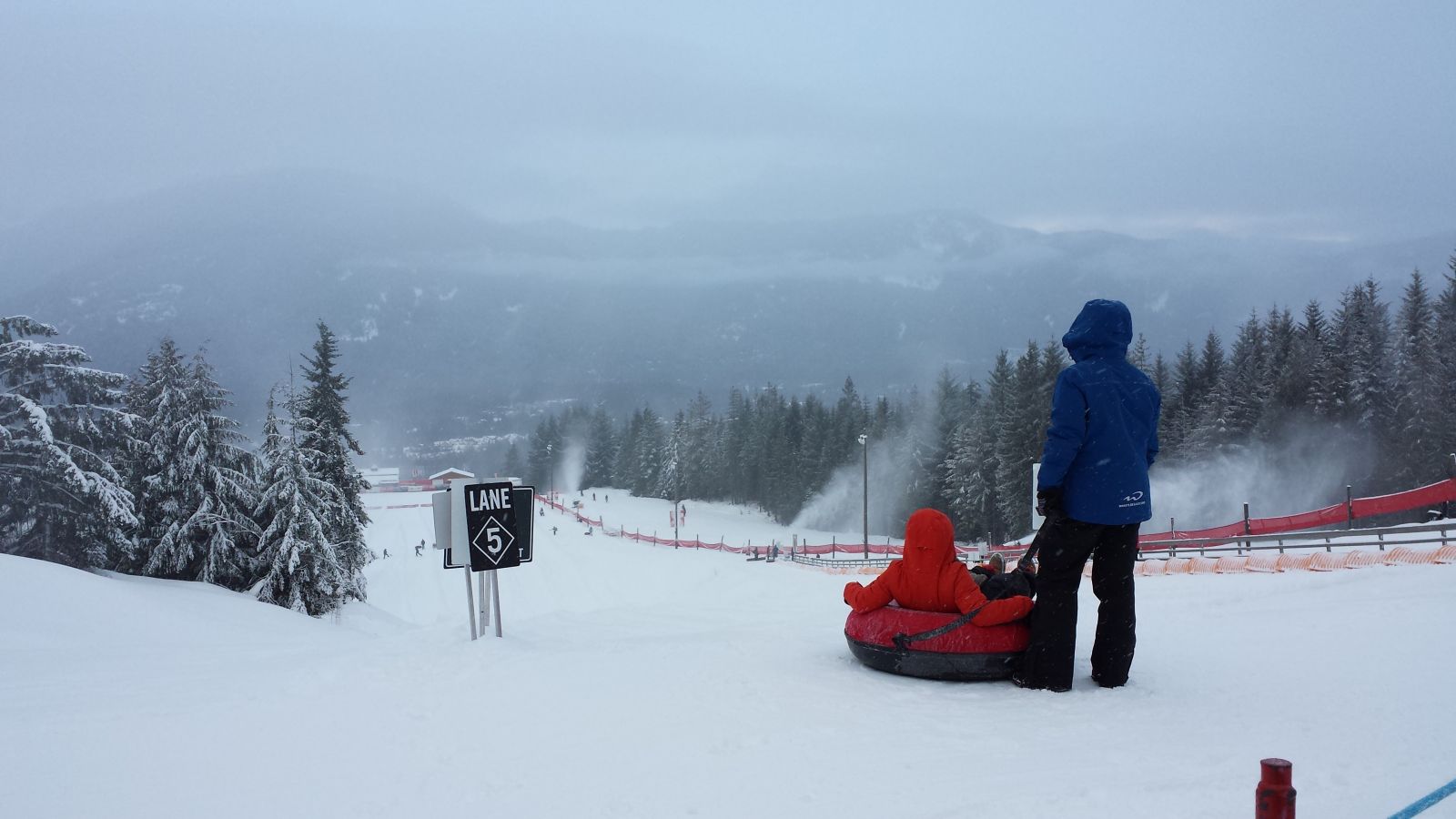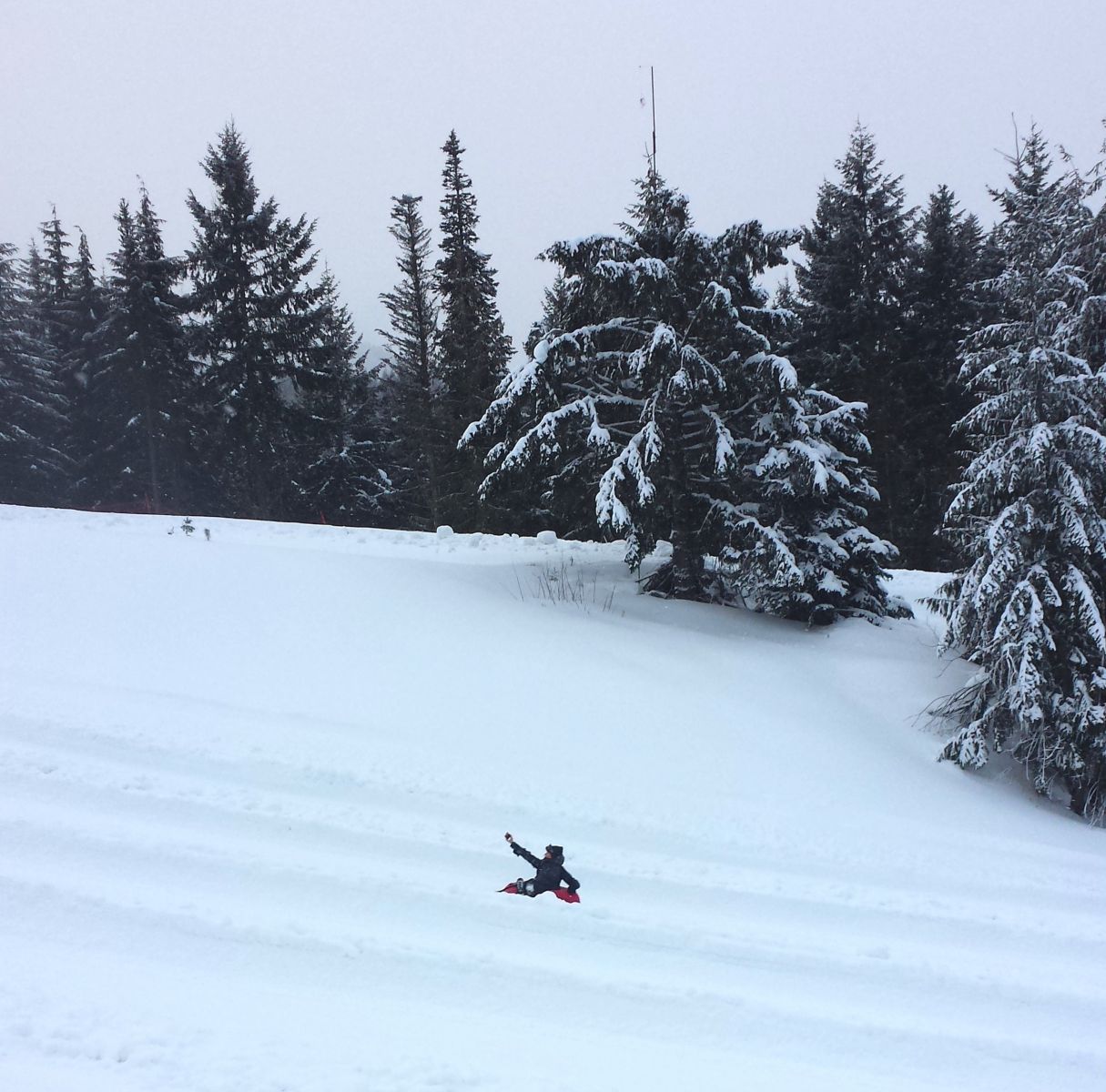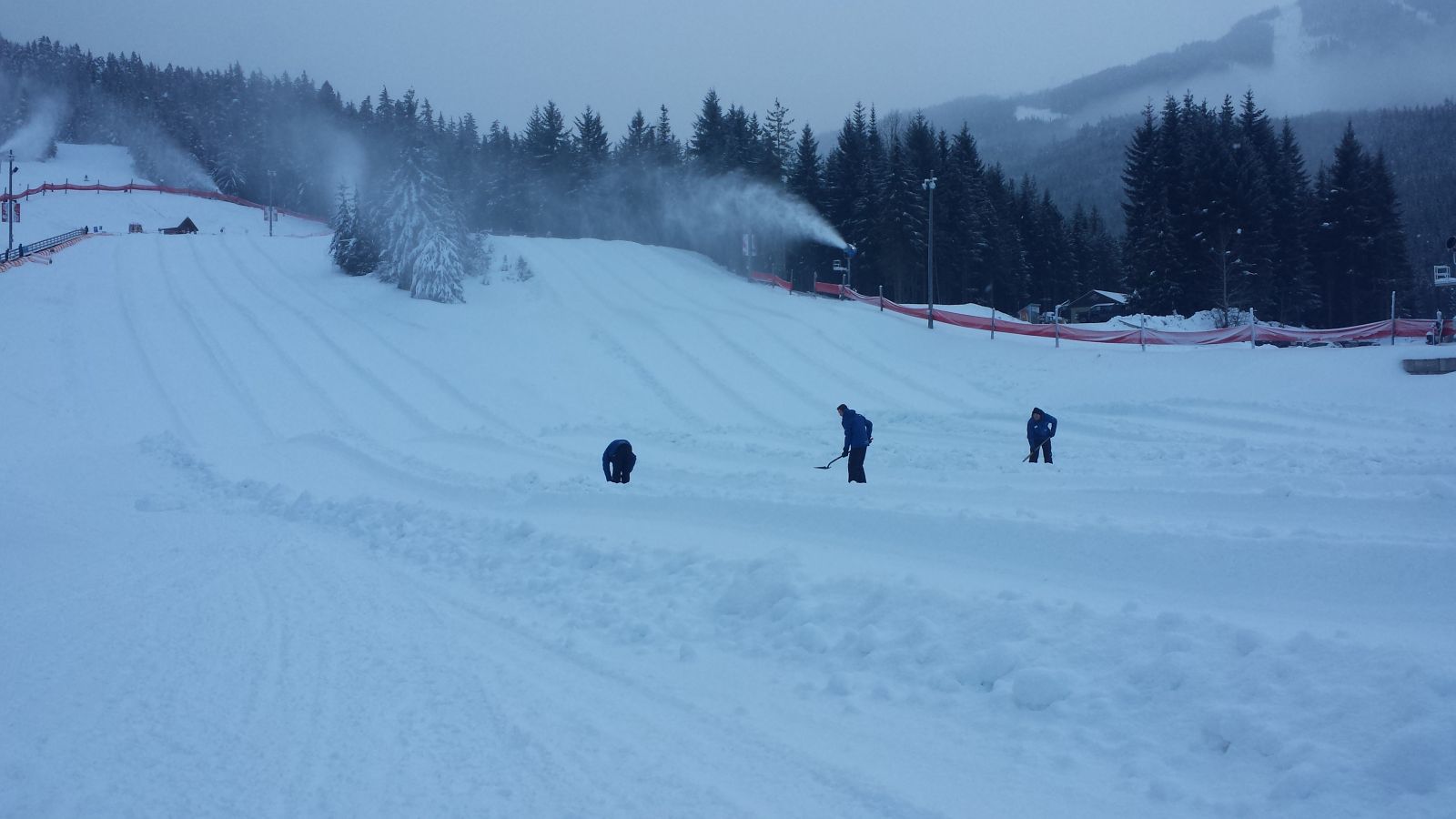 Wrap Up:
After Tubing, it's a good idea to go into the Village and get some warm food or beverages that will warm you up. Since you are close to the Upper Village from the Tube Park, you can drive to the Wizard chair base from the tube park (park alongside the road in front of Le Chamois hotel on Blackcomb Way). From there, it is a short walk to some of the following places to eat and drink in the Upper village:
Tube Park Facilities:
Heated toilet facilities
Cozy Frie pit
Fun music around the Tube Park
7 Tube lanes in total for you to choose from 
Tube Park Hours of Operation:
Weekends & Holidays - 10am-6pm
Weekdays (Mon-Fri) - 11am-6pm