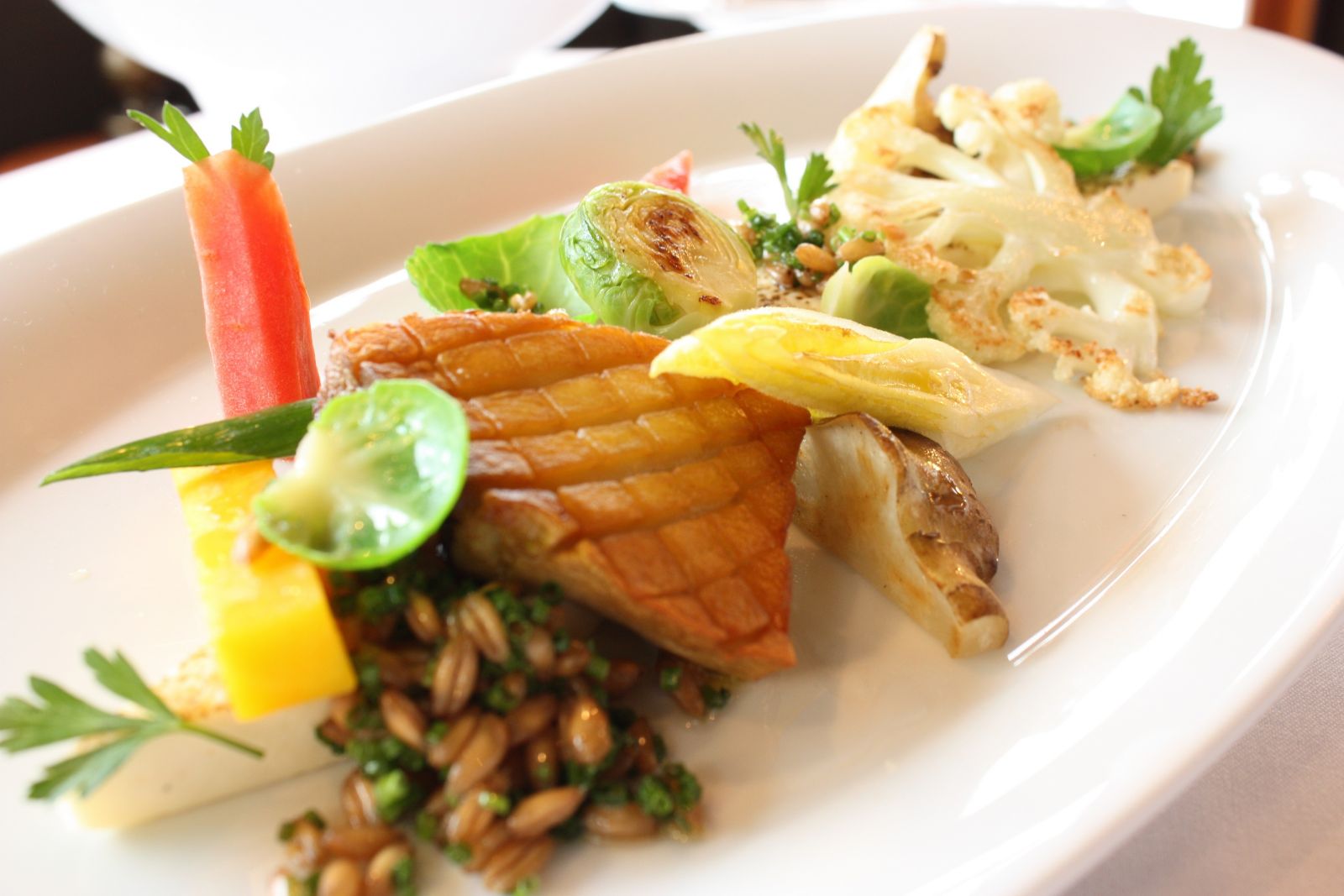 Hitting its 17th year Cornucopia is set to return to Whistler with a bang on November 7. The festival will be marking its 17th year and is doing so bigger and better than ever more than doubling in length to 11 days. This will allow festival goers to enjoy two full weekends of events that celebrate all things food, wine and cocktails.
The festival attracts over 6,500 attendees annually making it a major event on the Whistler calendar. This year there will be no shortage of excess, with many flagship events returning such as dual night wine tasting event Crush as well as  House Party – Best of BC. There will be the usual line-up of winery dinners, interactive seminars, gala wine tastings and electric afterparties.
Once again Alta Bistro will host the wrap up party for the cocktail competition on November 14 as well as a nine other events. One of the new events that Alta Bistro will be hosting is a four-course family style dinner on November 10. The highlight of this meal will be a seminar by Laughing Stock winemakers David and Cynthia Enns. Before the meal the pair will teach participants how to blend their own wine. This will involve tasting components as they go in, allowing guests to get a real feel for what each grape brings to a blend. Other new additions to the festival line-up include a variety of craft beer, cocktail and spirit seminars as well Sommelier certification courses and more.

The festival has long been known for the excess on offer for the indulgent connoisseur, but this year is attempting to branch out a little. This offering comes in the form of an event series called Nourish. Nourish will offer a line-up of workshops, healthy living seminars, yoga and meditation classes designed to balance out the excess of the festival: " We are well known for creating indulgent events and extreme good times, but we've always had an education component to what we're doing." Said Sue Eckersky, Cornucopia's Executive Director. All Nourish events will take place at the Fairmont Chateau and are generally on weekdays, balancing out the indulgences of the weekends. 

Tickets for all events are available on the Cornucopia website and numerous accommodation options are available so book your stay for Cornucopia and allow the excess to begin!