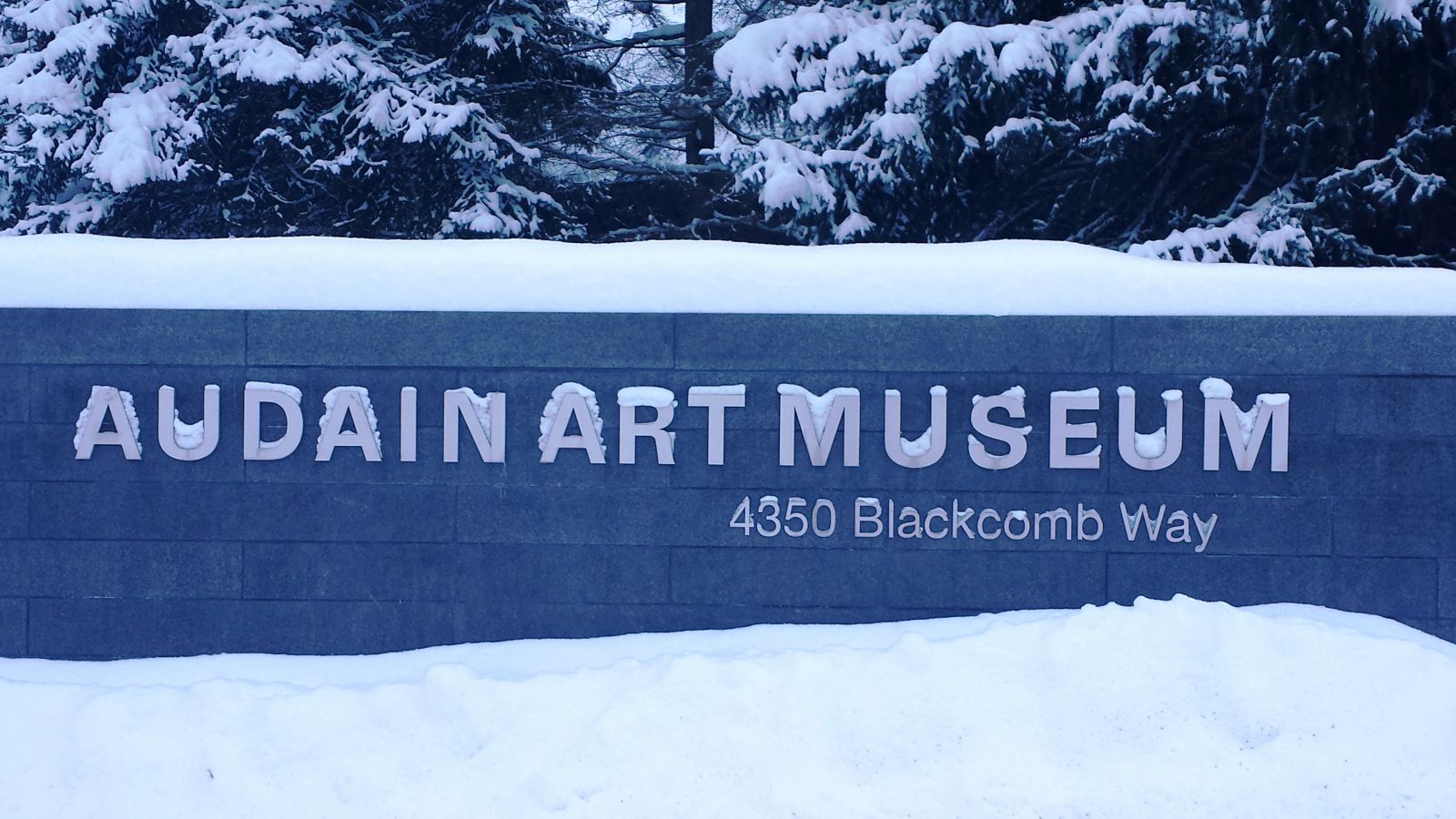 Experience the art of British Columbia, from the traditional works of the province's First Peoples through to its contemporary masters, in one of Canada's most treasured wilderness destinations.
Museum Info:
Address:
4350 Blackcomb Way, Whistler
604.962.0413
Hours:
Open Daily 10am - 5pm
(Closed Tuesdays)
Website:
www.audainartmuseum.com
Admission:
Adults $18 +GST
16 and under Free
Exhibitions
Permanent Collection
Ongoing: Spanning from the 18th century to present day, the Collection containing nearly 200 works
of art, is one of the world's fi nest collections of Northwest Coast First Nations masks; the largest
collection of works by Emily Carr always on display, as well as art by important post-war modernists
such as E.J. Hughes, Gordon Smith and Jack Shadbolt.
---
Intersections: Contemporary Artist Films
Current until February 6: Intersections, brings together some of the most talented internationally
acclaimed artists. This fi lm exhibition is framed as a series of visual and experiential intersections
– a place and/or space where two or more lines of inquiry converge or cross.
---
Fred Herzog: Shadowlands
Current - May 22, 2017: Comprised of 18 distinctive photographs that have never before been
assembled. Shadowlands offers insight into another world documented by Herzog, one in which light
and dark are incorporated to complement and narrate a unique moment in time. natural environment
and surrounding artwork in both indoor and outdoor spaces.
---
Matisse: Drawings
February 25 - May 22, 2017: Curated by Ellsworth Kelly from The Pierre and Tana Matisse Foundation
Collection is organized by the American Federation of Arts and the Mount Holyoke College Art
Museum in collaboration with The Pierre and Tana Matisse Foundation.
---
Events & Programs
Meet our Artists: Shawn Hunt
Saturday, February 4
First Nations artist Shawn Hunt shares his knowledge of Heiltsuk
and northern traditional design to create images of stories that
refl ect his own experiences.
All Ages | 2pm | Free to Members and with Admission
---
Members Shopping Event
Thursday, February 9
Members can take advantage of an increased discount of 15%
for themselves and their guest. The Galleries will be open to
explore. Enjoy a drink and purchase your Valentine's gift now!
All Ages | 5 - 7pm | Members + one guest
---
Family Day
Monday, February 13
Share the love of family this year at the Audain! The Studio will
be open for families to spend time together, creating special
art-felt memories.
All Ages | 1 - 4pm | Free to Members and with Admission
---
Kids Konnect
Saturday, February 18
30 minute tours of the Permanent Collection that have been
designed and tailored to engage children.
All Ages | 10:30am & 12pm
Free to Members and with Admission
---
Family Studio Sunday
Sunday, February 19
Weaving with Kindness. Let the inspiration and creativity fl ow
in our art-making Studio!
All Ages | 1 - 4pm | Free to Members and with Admission
---
Yoga at the Audain
Tuesday, February 21
Nourish the soul with a yoga practice set amongst the inspiring
artwork of the Audain Art Museum.
All Ages | 6 - 7:15pm | $15 + GST, 10% discount
for Members
---
Public Opening, Matisse: Drawings
Saturday, February 25
All Ages | 10am - 5pm | Free to Members and with
Admission
---
Curator's Tour: Matisse: Drawings
Saturday, February 25
Join Darrin Martens, the Audain Art Museum's Gail and Stephen
A. Jarislowsky Chief Curator for the fi rst public tour of the
Matisse: Drawings special exhibition.
All Ages | 1pm | Free to Members and with Admission
---
Walk & Talk Tours
Knowledgeable and friendly docents will provide visitors with an introduction to the Audain Art Museum and the treasures that are housed within our picturesque setting. Visitors will be encouraged to explore the galleries afterwards.
One hour tours offered on: Wednesdays at 1pm Saturdays and Sundays at 1pm and 3pm
Thursdays and Fridays at 3pm
Private Tours are available upon request