It's funny that Labour Day, the annual holiday celebrating the achievements of workers, is the ideal time to kick back and relax. As summer's last long hurrah, it's a wonderful time for a Blackcomb Peaks vacation, especially for those who enjoy warm-weather activities.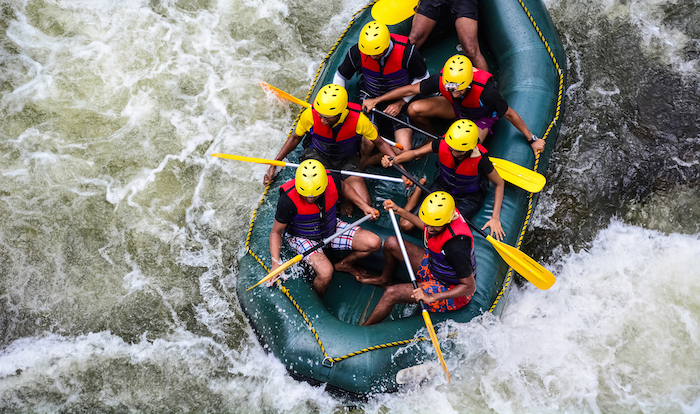 Get Outside
With average high temperatures in around 21-23°C, September is perfect for hiking, biking or kayaking. Whistler and outlying areas have sensational white-water rafting and beautiful mountain lakes for casting a fishing line. Temps drop around 10°C at night, ideal for dining out and taking in evening festivities.
Enjoy Music Under the Stars
Take in those gorgeous mountain views while listening to music during the free Whistler Presents Outdoor Concert Series at Olympic Plaza. Choir! Choir! Choir! performs on Friday, Aug. 30 and The Family Stone on Aug. 31. Bring your picnic blanket and dancing shoes.
Get Fresh
A feast for your senses, the Whistler Farmers' Market features local produce, tasty food, local artisans, live entertainment and family activities in the Upper Village Stroll between the Fairmont Chateau Whistler and the Blackcomb Daylodge. Markets happen every Sunday until Thanksgiving and every Wednesday throughout the summer with the addition of Saturday markets 11 a.m. to 4 p.m. on Aug. 31.
Go on a Fun Trail Run
The North Face Valley to Peak takes place on Aug. 31. Participants tackle the full vertical climb of Whistler Mountain while exploring other trails. Races include a 22.5 km, 10 km loop, 3 km loop and 1 km kids fun loop.
Take in "Reel" Entertainment
Watch "Bohemian Rhapsody," part of the WFF Summer Cinema Series, on Sept. 2 at Creekside Village, located at base of Whistler Mountain. Movies begin at dusk (after 8 p.m.). Bring a lawn chair or blanket and arrive early to enjoy dinner or a picnic before the show. Food and beverages are available for sale. "Bohemian Rhapsody" is based on the true story of the rock band Queen.
Choose from more than 90 professionally-managed Whistler vacation rentals that offer amazing views, friendly service, and all the amenities to make your Labour Day vacation one for the books.