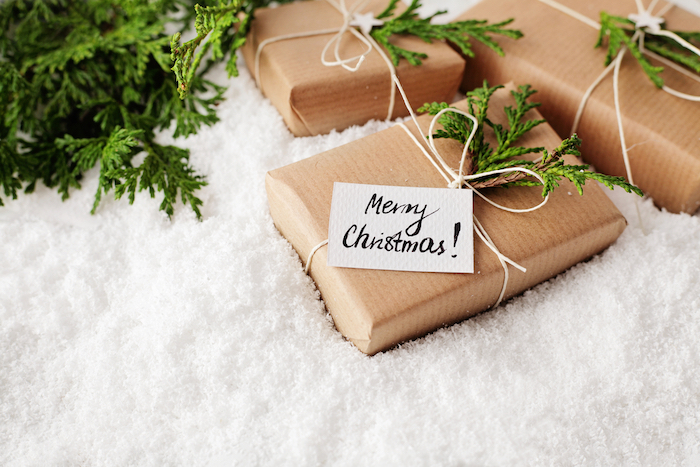 Getting geared up for Christmas means shopping for the ski and snowboard lovers on your list. We've got a rundown on the perfect presents to pick up, and if you're visiting Whistler for Christmas, even better. There's nothing quite like a shopping stroll through Whistler Village during the holidays. Go ahead and get those gifts wrapped and stuff those stockings with gifts every skier will love.
Skis Under the Tree
Go big or go home, right? Even Skiing Santa would swoon over a pair of handcrafted, custom skis. Foon Skis are 100 percent crafted in Pemberton, British Columbia, with local yellow cedar and big leaf maple wood from coastal mountains. Demo a pair through Spicy Sports in Whistler.
Stylish Helmets
Sandbox Helmets, founded in 2007 in Whistler, developed a collection of fun, stylish helmets with industry-leading protection that riders would want to wear. A classic brim model was born in 2004. Since then, the company has grown into a worldwide, multi-season brand that also makes wakeboard, skateboard and bike helmets as well as goggles, sunglasses and soft goods. Find them at Coastal Culture, Mountain Riders, The Circle, Showcase Snowboards and Evolution in Whistler.
Goggle Protection
It's easy for the lenses of goggles to get scratched or scuffed, and buying new ones is expensive. Enter gogglesoc, the perfect gift for skiers and snowboarders. Gogglesocs easily slip over the lenses even while the goggles are on your head. One recycled plastic bottle makes three gogglesocs. Even the packaging is minimal and eco-friendly. You can buy them online, but if you're in Whistler, find them in local ski shops like McCoos and McCoo Too, Whistler Village Sports, Can-Ski Performance, Comor Sports, FYI Doctors, Mountain Kids Outfitters and others.
Backcountry Skills
Give the gift of safety with Avalanche Skills Training with the Whistler Mountain Skills Academy. Classes range from $279 for a two-day class to about $600 for a four-day training. But can you really put a price on the ability to stay safe on the slopes?
Look the Part
Pick up a TMC Freeriderz beanie, hoodies, hats for the freeskier on your list. TMC Freeriderz is a Whistler-based independently run freeride and freestyle ski shop that recently celebrated its 25th year. The shop is located at No. 3-4433 Sundial Place in Whistler Village.
A Work of Art
Shop local and support local artists with a visit to the Artisan Shop in the lobby of the Maury Young Arts Centre in Whistler. Choose a one-of-a-kind memento of your ski vacation like a leather bracelet or other custom jewelry piece, an original crocheted or knitted hat or headband, a handcrafted mug, or a painting or photo of the Canadian Rockies.
Daily Buzz
Who on your list needs a caffeine boost before hitting the slopes? Who doesn't, right? Blenz Coffee Whistler, an awesome locally-owned coffee shop, also sells coffee by the pound, along with thermoses, decanters and other coffee tumblers and mugs.
Satisfy the Sweet Tooth
Get your lips smacking. It doesn't get any sweeter than Rogers' Chocolates, https://www.rogerschocolates.com started in 1885 in Victoria BC. You'll want to pick up something for yourself too at the Whistler location when you see those cranberry creams, candy cane caramels, pistachio cherry squares, dark chocolate bark, chocolate-filled Advent calendars and beautiful candy collections.
We hope those ideas give you a good start on your holiday shopping. It'll be even easier to knock those items off your list once you settle into your mountain vacation rental.