Most people know about the world-class skiing and sizzling-hot nightlife at Whistler Blackcomb. But there are a few cool things you may not know about this region. 
1. In 1932, Whistler Mountain was called London Mountain because of the low-lying fog.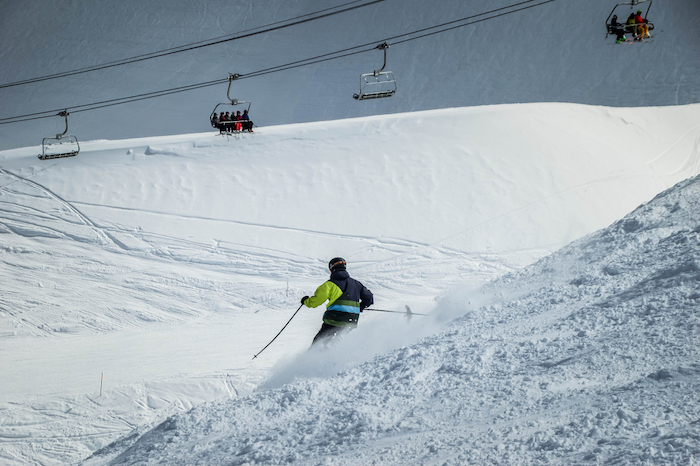 2. The name Whistler came from the whistling sound made by marmots native to the area.
3. It took Whistler 50 years to land the Olympics. The Canadian Olympic Association visited the area in 1960, looking for sites for the '68 Games. At the time, there was no road, electricity, piped water, or sewage, so it was a no-go. Whistler Blackcomb tried again in 1976 but didn't win the bid to host until 2010. 
4. The total capacity of Whistler Blackcomb ski lifts is 65,000 people per hour.
5. The Whistler Blackcomb ski patrol pioneered avalanche control techniques. In the early 1970s, Whistler Mountain Manager Hugh Smythe began throwing explosives from helicopters and built an avalanche gun, a technique still used today. 
6. In 1975, the first-ever quadruple backflip on skis was performed by Steve Corbett on Whistler Mountain's Camel Humps run. 
7. The Peak 2 Peak Gondola, which connects Whistler Mountain and Blackcomb, broke the Guinness Book of World Records as the "highest cable car above ground" at 1,430 feet and "longest unsupported span between two cable car towers" at 1.9 miles.
8. Blackcomb Mountain and Whistler Mountain Were Two Separate Ski Resorts Until 1997!
9. Whistler Blackcomb enjoys an average of 1,163 cm/458 inches of snow annually. But skiing is not for winter only. Horstman Glacier is open all summer for intermediate and advanced skiers and riders.
10. Whistler is part of the Fitzsimmons Range in the Coastal Mountains, which stretches from Alaska to southern British Columbia. They are part of the "Ring of Fire" range of volcanoes. 
11. Both black bears and grizzlies live in British Columbia. By some estimates, 60 to 100 black bears make their homes in the forest and mountains near Whistler. You can even take bear-viewing tours in Whistler if that interests you. But use precautions when hiking alone. 
12. Picturesque and vibrant Whistler Village, where visitors love to stroll, was once a rubbish dump. In 1977, a tourist village was proposed where Whistler and Blackcomb mountains intersect. This space is filled with boutiques, beautiful landscapes, and charming bistros.
Discover all that Whistler Blackcomb has to offer when you visit. Our Vacation Guide can help with planning your vacation.