Our Tips for the Best Places to Eat and Drink Outside in Whistler
Hello Blackcomb Peaks Friends, Long time no see! The temperature is rising high this weekend, which is the perfect opportunity to get your white legs sun kissed on one of the Whistlers' patios. Or, if you're planning a Whistler holiday this summer, put these on your to-do list!
Patios Facing Whistler Mountain (Village Centre)
"Watch the bikers making their way down the hill or simply gaze towards the sky and enjoy that fresh alpine air"
1. The Longhorn Saloon & Grill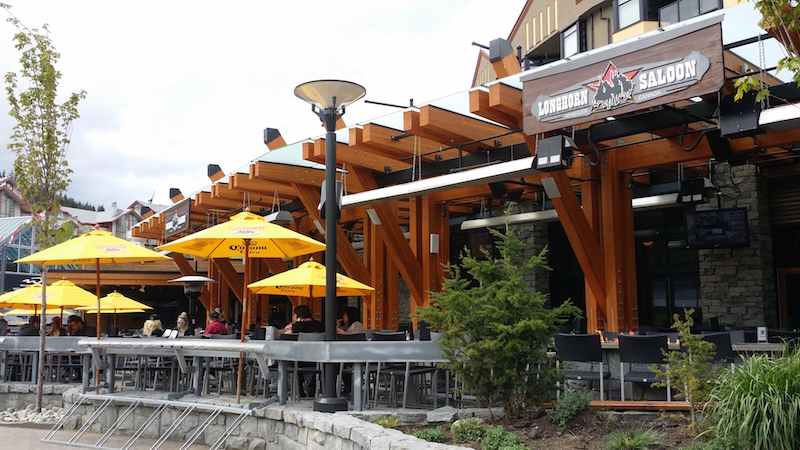 This has been an iconic place to après and party in Whistler since it opened in 1981. It is the ideal spot for a plate of legendary nachos and a cold glass of beer. Outdoor gas firepits, colorful umbrellas, and plenty of tables make their patio fantastic. And you can't beat the views - watch mountain bikers and skiers come down to the base.
Visit Website
2. Dubh Linn Gate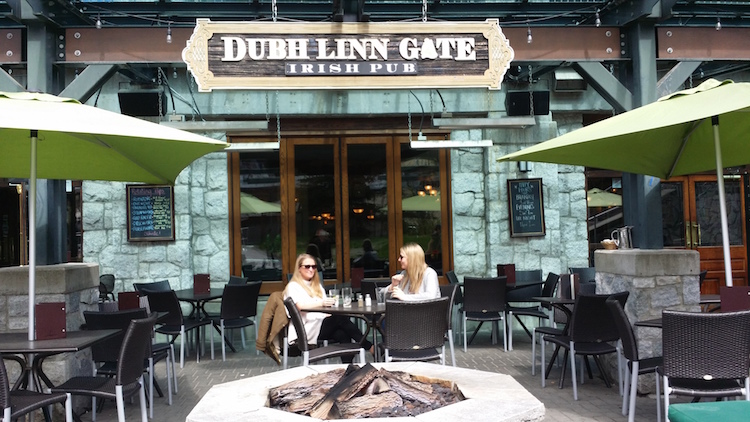 Where Irish comfort food meets West Coast mountain goodness. Opened in Whistler in 1997, Dubh Linn Gate offers authentic Irish fare and 25 draught beers on tap. Dubh Linn Gate's patio is extensive and is often quite lively. In summer and winter, you can expect to find a crowd enjoying live music, the outdoor fire pit, and fresh beers and cocktails outside. Their Happy Hour Special, "After Apres," runs from 5-7 PM and features BC Craft Beer Pints, Highballs, and 6oz glasses of house wine for $5.
Village Stroll Patios
"Perfect people watching spots"
1. La Brasserie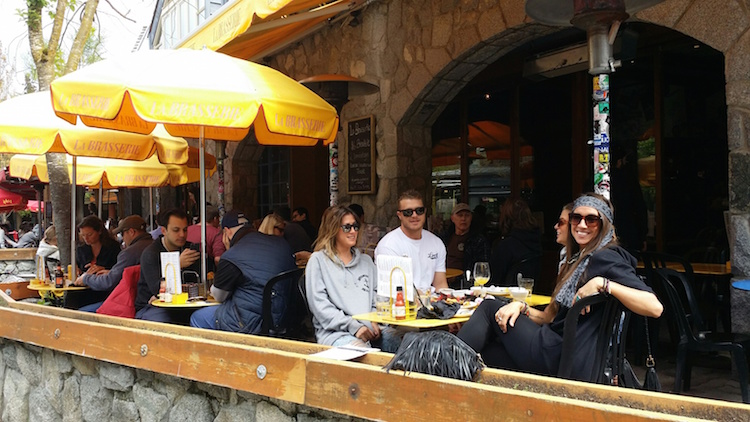 La Brasserie serves bistro-style comfort food, with a great selection of beers on tap. The Brass, as we locals call it, is the place to go for a pre-mountain brekky or nibbles and sips during après on the sunny patio. Watch people stroll by from the patio and enjoy al fresco drinks and food. Warning: you might not want to leave!
2. Blacks Restaurant and Pub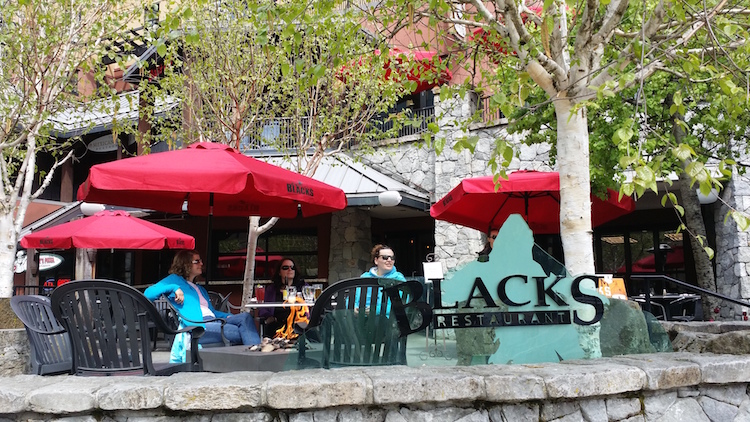 This place is a Whistler tradition! It is one of Whistler's oldest establishments.
See their menu here: Blacks Pub Menu
3. El Furniture Warehouse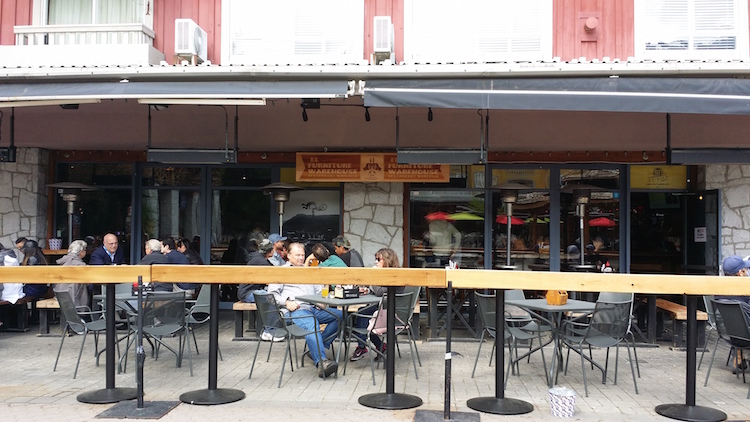 El Furniture Warehouse is a very popular Granville Street eatery with an affordable menu.
4. Caramba Restaurant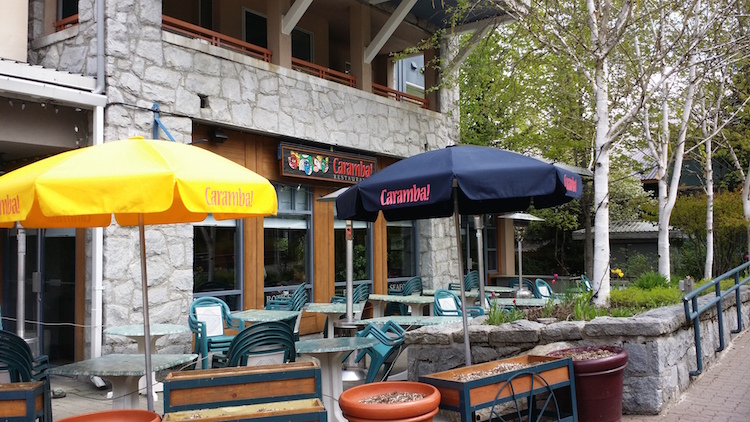 Caramba offers a truly superb yet casual dining experience. Guests first notice Caramba's welcoming staff and lively, inviting atmosphere with its classic Mediterranean feel. They host a happy hour every day from 3 pm to 5 pm, which features tapas and daily drink specials. 
Patios Facing Blackcomb and Whistler Mountains (Upper Village)
"Download from your sightseeing adventure on the Wizard chair to your afternoon patio treat"
1. Merlin's Pub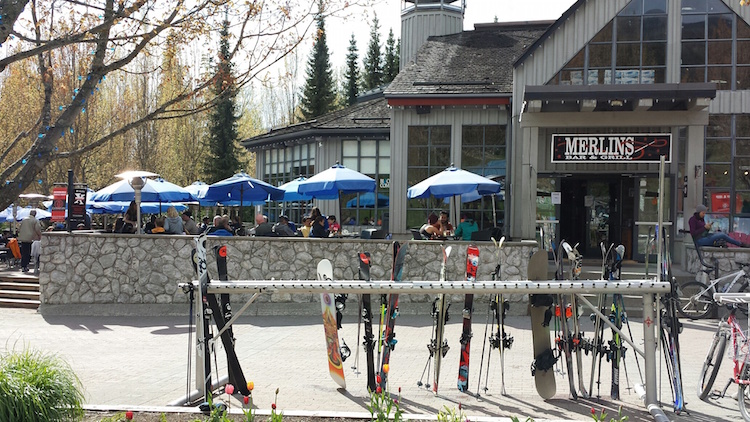 Merlin's is a clubhouse for those who are all about mountain culture and loads of nachos. Grab a pint and show off your skills on the pool table or enjoy the Merlin's hosts jam sessions while drinking creative drink concoctions using fresh ingredients from the Sunday Farmers' Market.
2. Milestones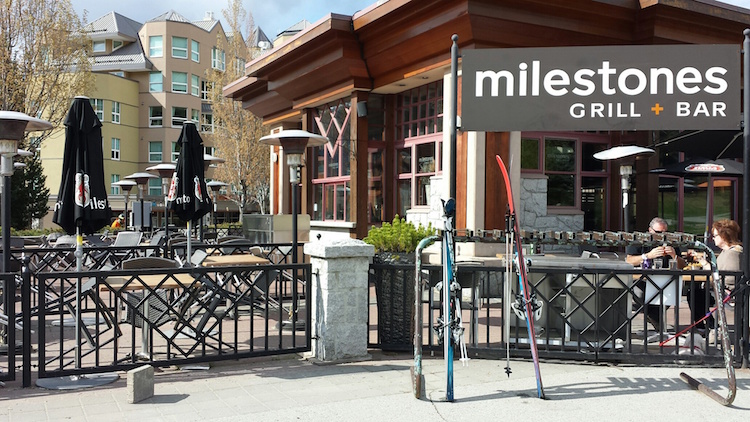 Milestones serves brunch, lunch and dinner, and they have a large patio facing the Blackcomb Mountain. Grab a drink and enjoy a meal while taking in the beautiful mountain views.
3. Portobello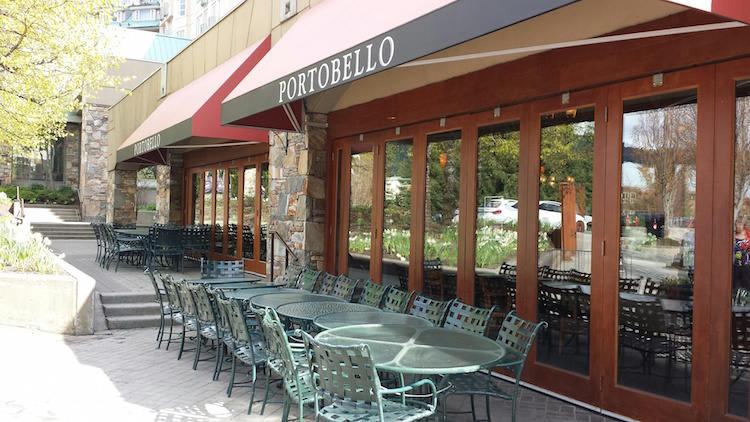 Follow the captivating aromas of freshly baked bread, rich fragrant coffees, and mouth-watering treats to Portobello! Try any time of the day:
Whistler's best made-to-order sandwiches
Speciality coffee bar
Freshly baked doughnuts and pastries
Hearty breakfast bowls
Homemade soups
Vegetarian meals
Belgian Hot Chocolate menu (to warm up in the winter)
Italian Sodas (to refresh in the summer)