Many of you often ask about pool and hot tub facilities in our rental homes and if they are shared or private. The good news is, most of our homes have hot tubs but to see if they are private, you need to do a little more digging on our website. And we know a private hot tub is especially important these days with the pandemic. Renting a Whistler Accommodation with an array of on-site amenities allows you to avoid contact with strangers and keep your distance as much as possible.
So to make this task an easy one for you, we are listing the top 2 vacation rentals in Whistler with a private hot tub. Hot tubs are so wonderful, especially after a day out in the mountains. Explore our properties with private hot tubs below!
This popular Blackcomb complex of large timber homes is perfect for those who seek privacy and a home-like feel while being super close to the main village, summer hiking, bike park, and the Excalibur Gondola Blackcomb to take you up the top for skiing. So let's highlight some features of this home:
Great kitchen facilities for the cooking enthusiast and for cooking your own meals at home: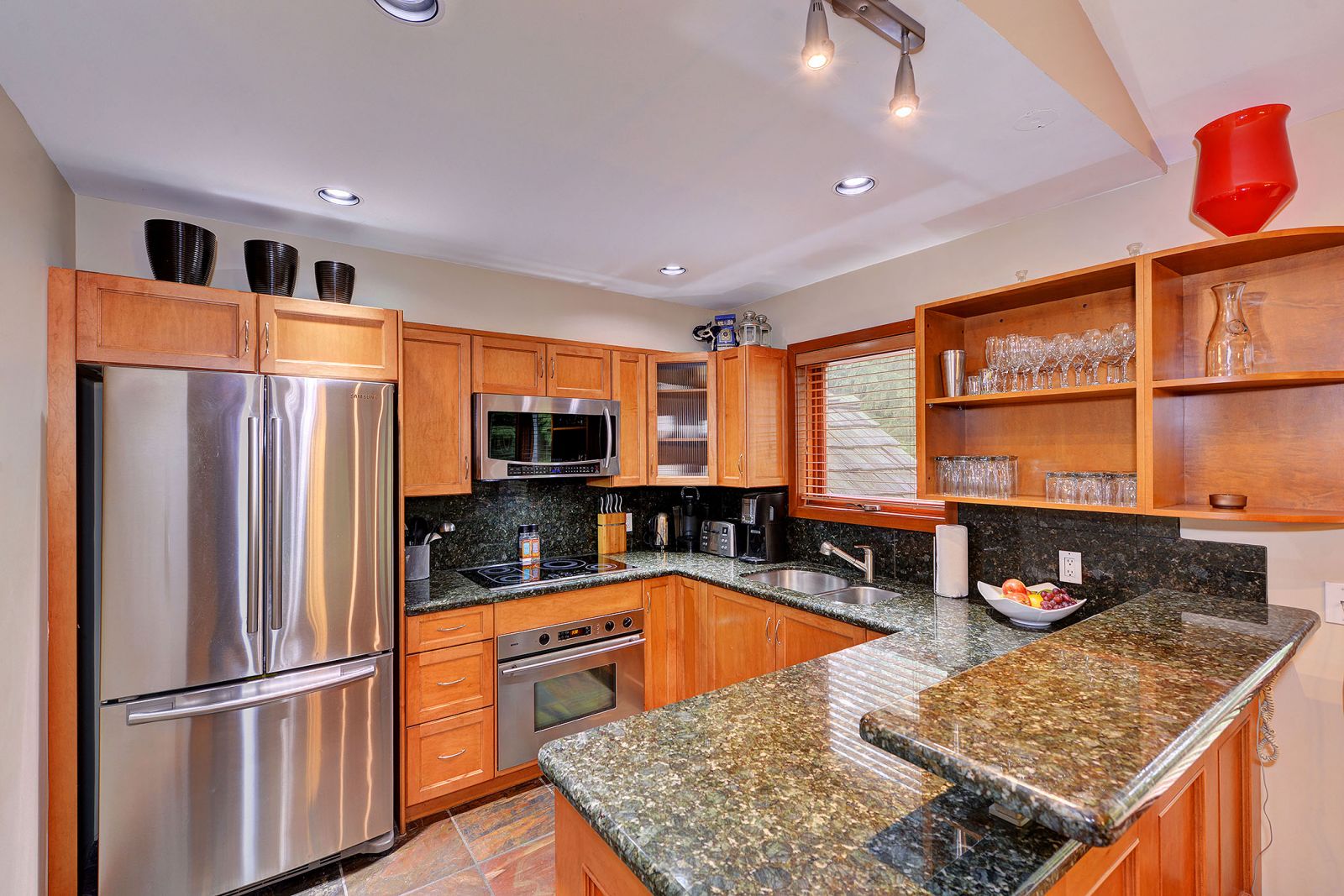 With a large dining area: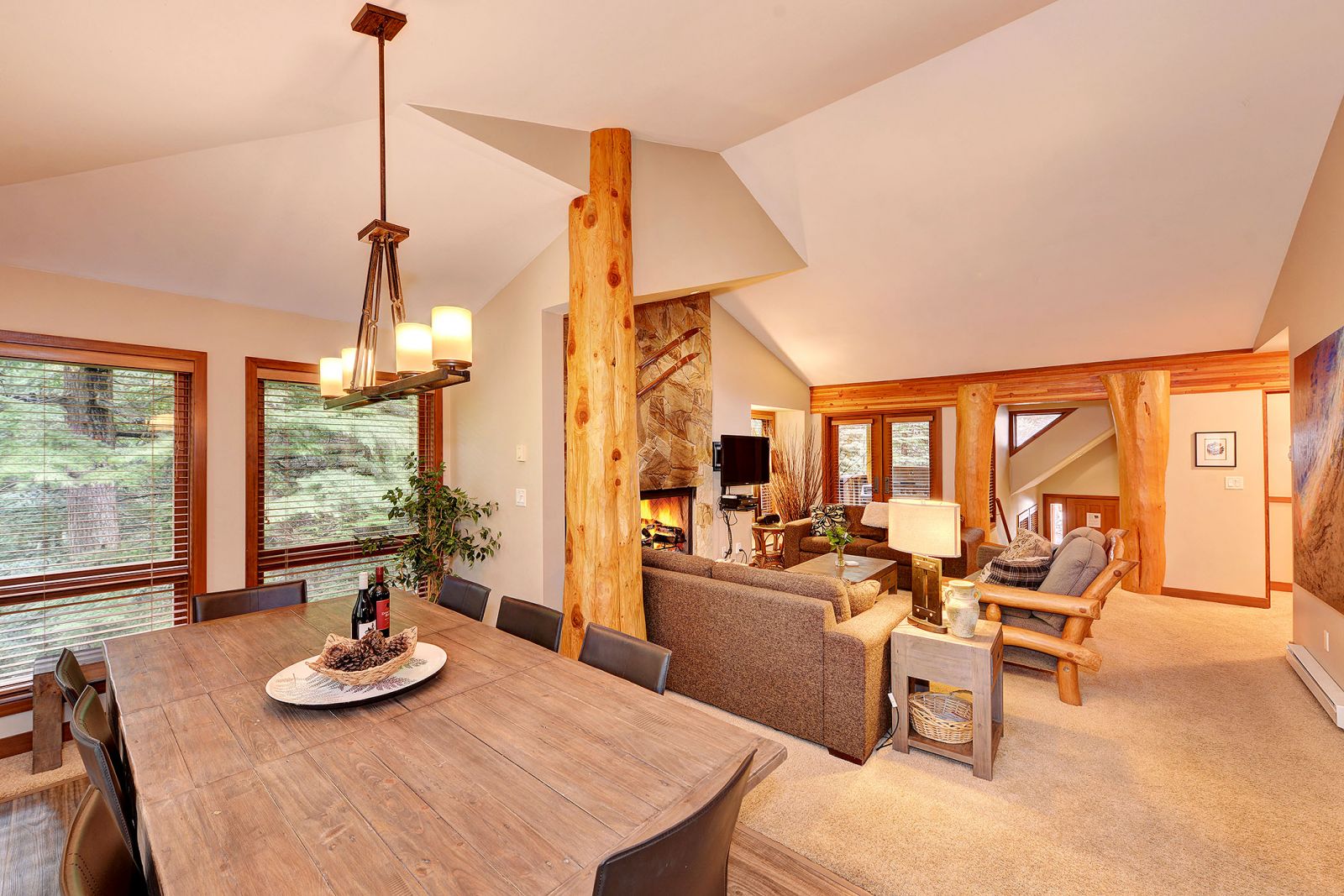 But most importantly, a private hot tub!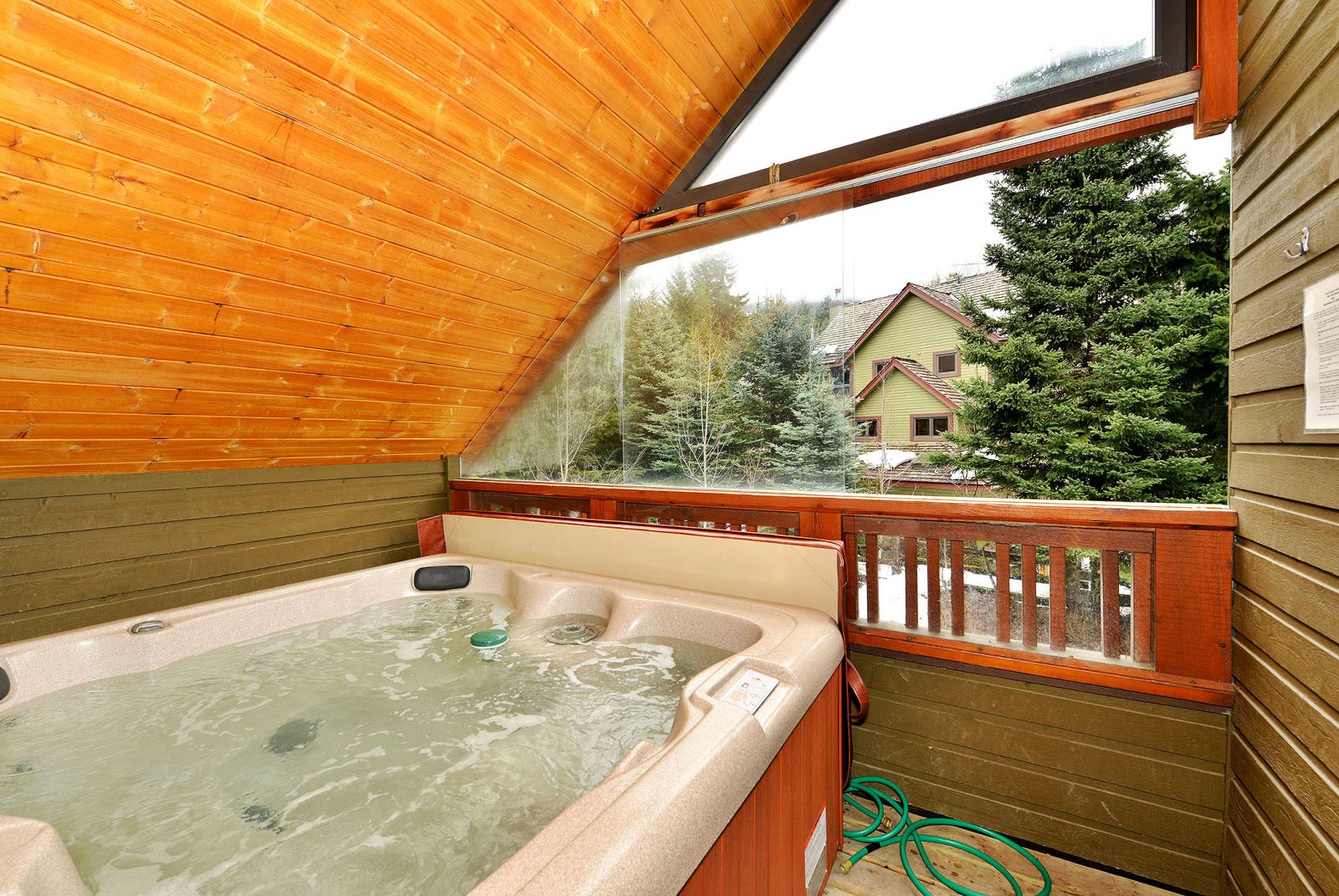 View the full home decription and photo slide show HERE
Address: 4701 Glacier Drive, Whistler, BC
The Fitzsimons Walk homes are part of the newer townhome complexes in Whistler, which comes with many perks like a fresh and modern look, new appliances, and most importantly, central AC, which is very important during the hot summer months! Now to be fair to the Taluswood and Cedar Hollow homes, since these complexes are nested among trees, you don't get as much of a direct sunlight compared to the Fitzsimmons homes.
In terms of the location, Fitzsimmons complex is located right acros the road from the cheapest and best grocery store called the Nerster Market, and right on the side of the Valley trail, which is a 40km network of paved trails winding around the village, allowing locals and visitors to explore safely and without any traffic. It only takes about 3 minutes to reach the main day lots, and it will take you about 15 minutes to walk to the Medals Plaza located at the north end of the village stroll. During the peak winter season, there is a frequent bus #3 heading to the village and the stop is located just a few steps away from the home. So let's admire Fitzsimmons Walk #33 for a moment:
Amazing chill out zone on the main level: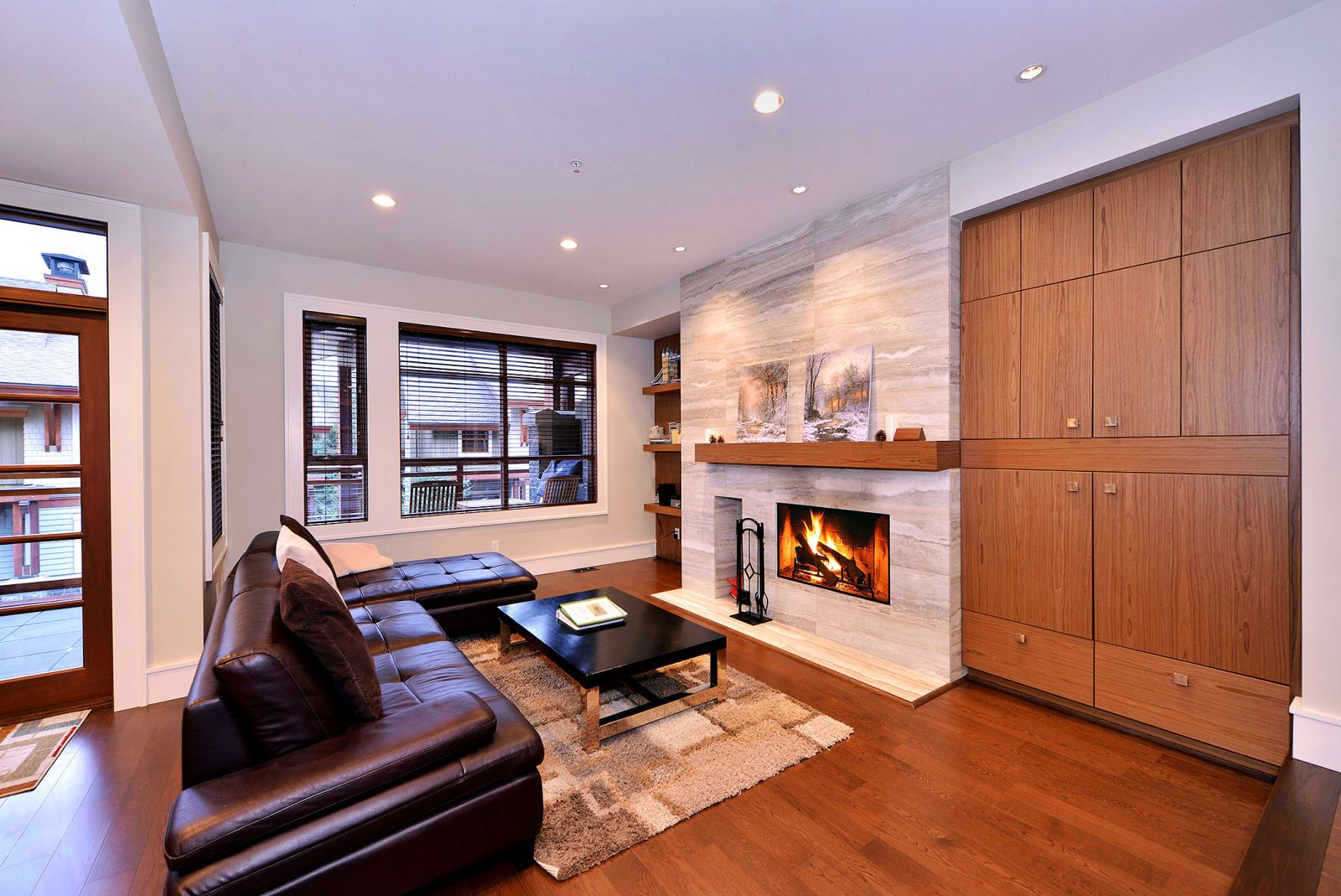 Hot tub - yeeee: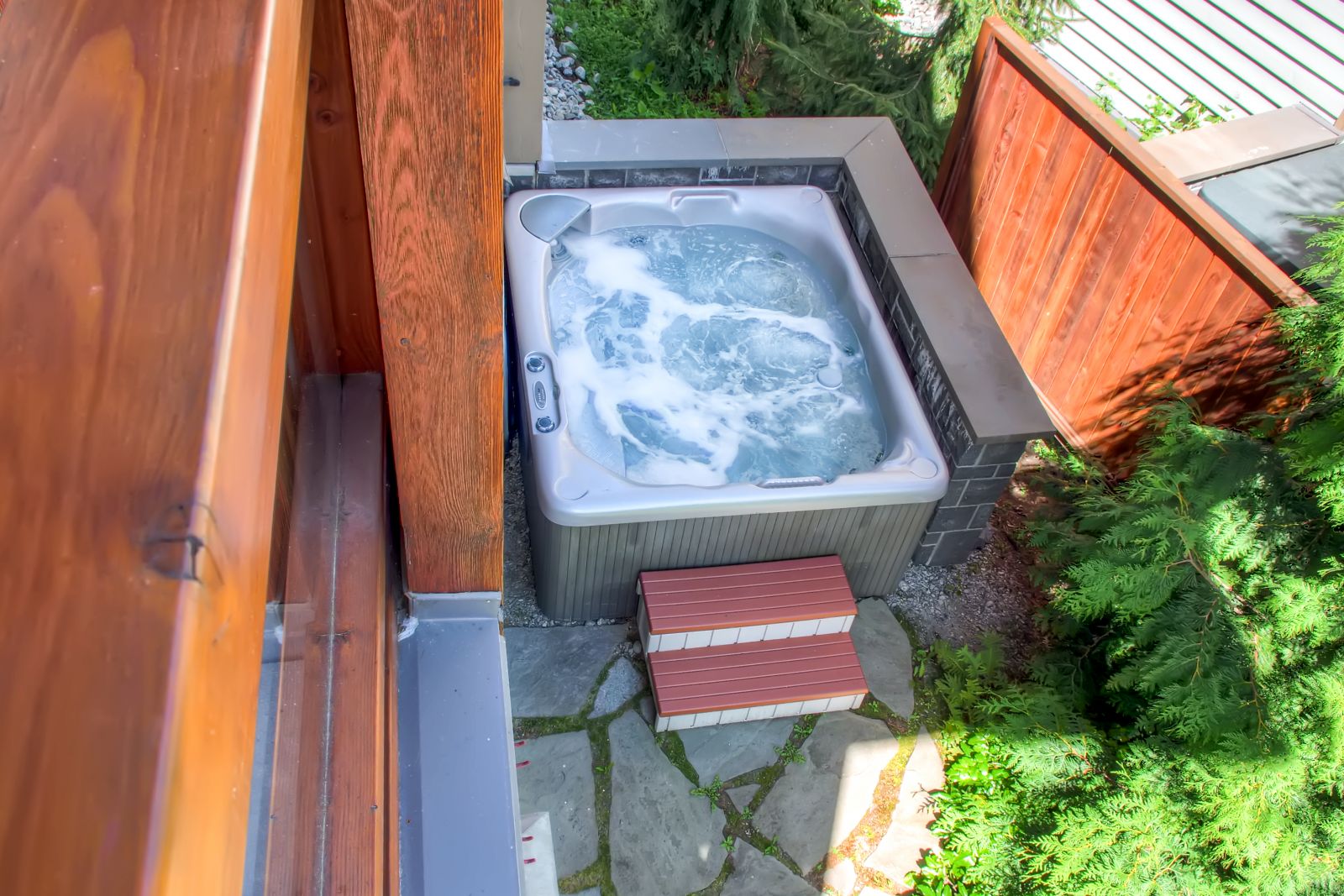 Simply put, there is plenty of room for everyone: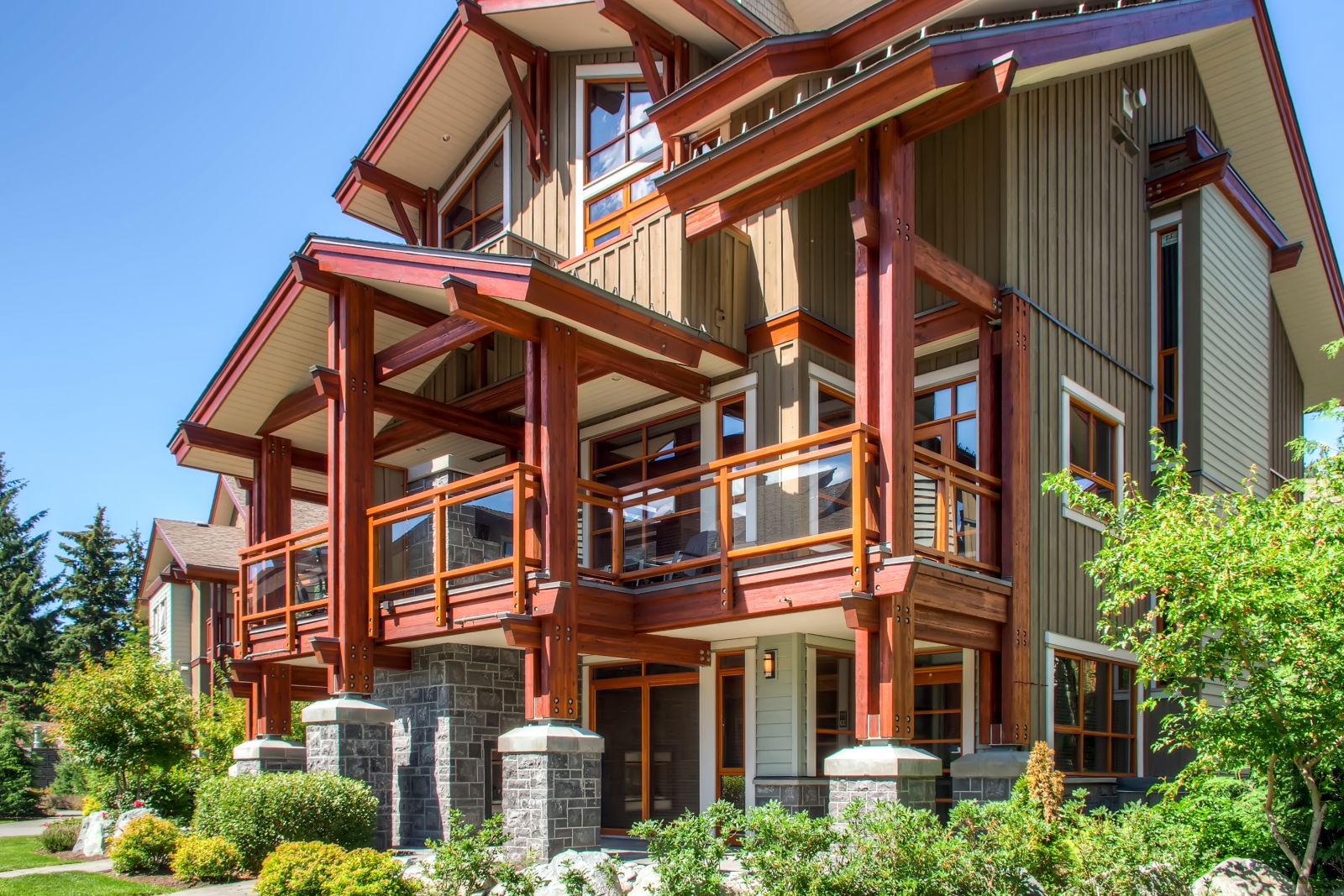 View the full home decription and photo slide show HERE
Address: 7124 Nancy Greene Drive, Whistler, BC