As you may know already, all of our Whistler properties have fully equipped kitchens to meet your basic cooking needs. Having said that, not everyone wants to be busy in the kitchen while on vacation in Whistler – there are just more interesting and fun activities to do in this mountain playground. Nobody but us locals can understand this better.

 Save yourself this precious play time and pick one of the following places that are famous for their breakfast menu. 
PS: Check out also "Top 6 Whistler restaurants at the Village Stroll."
Breakfast Restaurants in Whistler Upper Village
UPPER VILLAGE:
#1 Portobello Market & Fresh Bakery
"The best sandwiches in town."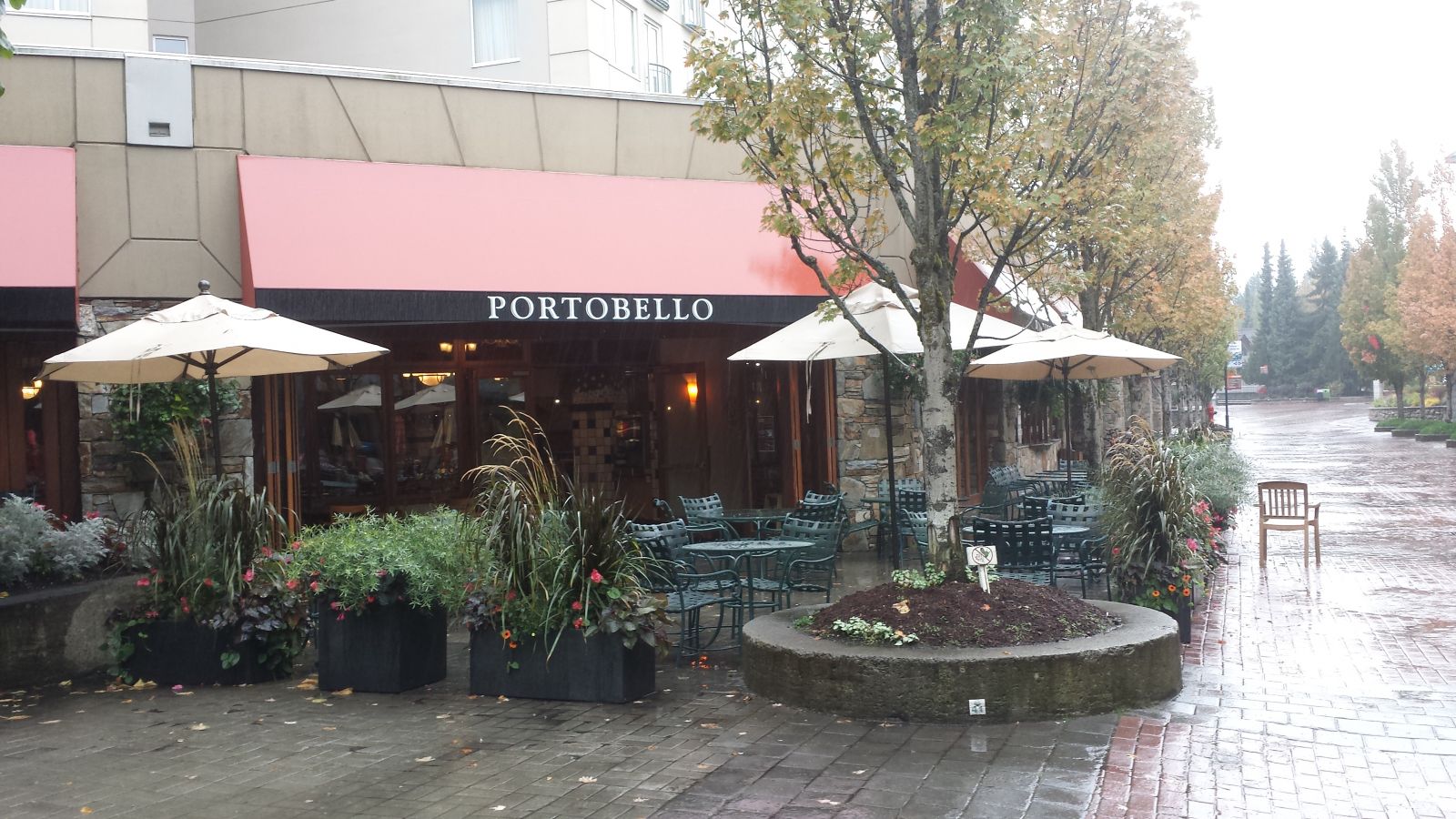 We are so lucky to have this amazing café just a few steps away from our office at the Aspens lodge (slope-side of Blackcomb Mountain, the base of Wizard chair). As advertised on their site, this place truly is a local's favorite café in the Upper Whistler Village. They offer a great selection of hot and cold drinks (organic coffee, Italian sodas, Belgian hot chocolate menu), fresh bread and sweet baked goodies, but the one thing they do really well is their sandwiches. You can choose from three to four kinds house-made of bread (sourdough, whole grain etc.) and let the sandwich maker literally load it with all cold meats, veggies, spreads, and sauces. It's quite entertaining to watch other people order (hungry ski-bums especially) as some just go by the "sky is the limit" rule! Other options include house-made soups, hearty breakfast bowls, BBQ, and smokehouse inspired dinners and much more.
Address:
4599 Chateau Boulevard, Whistler BC
Contact:
Tel: (604) 938-2040
Hours:
Breakfast & Lunch: 7am – 2pm
See their breakfast and lunch menu HERE  
NORTH END OF THE VILLAGE STROLL
The north end of the village stroll is located close to the Medals Plaza (Olympic rings) or the Market Place (by IGA, Post office, Drugstore).
 #2 The Green Moustache
"Organic - Local - Nutritious"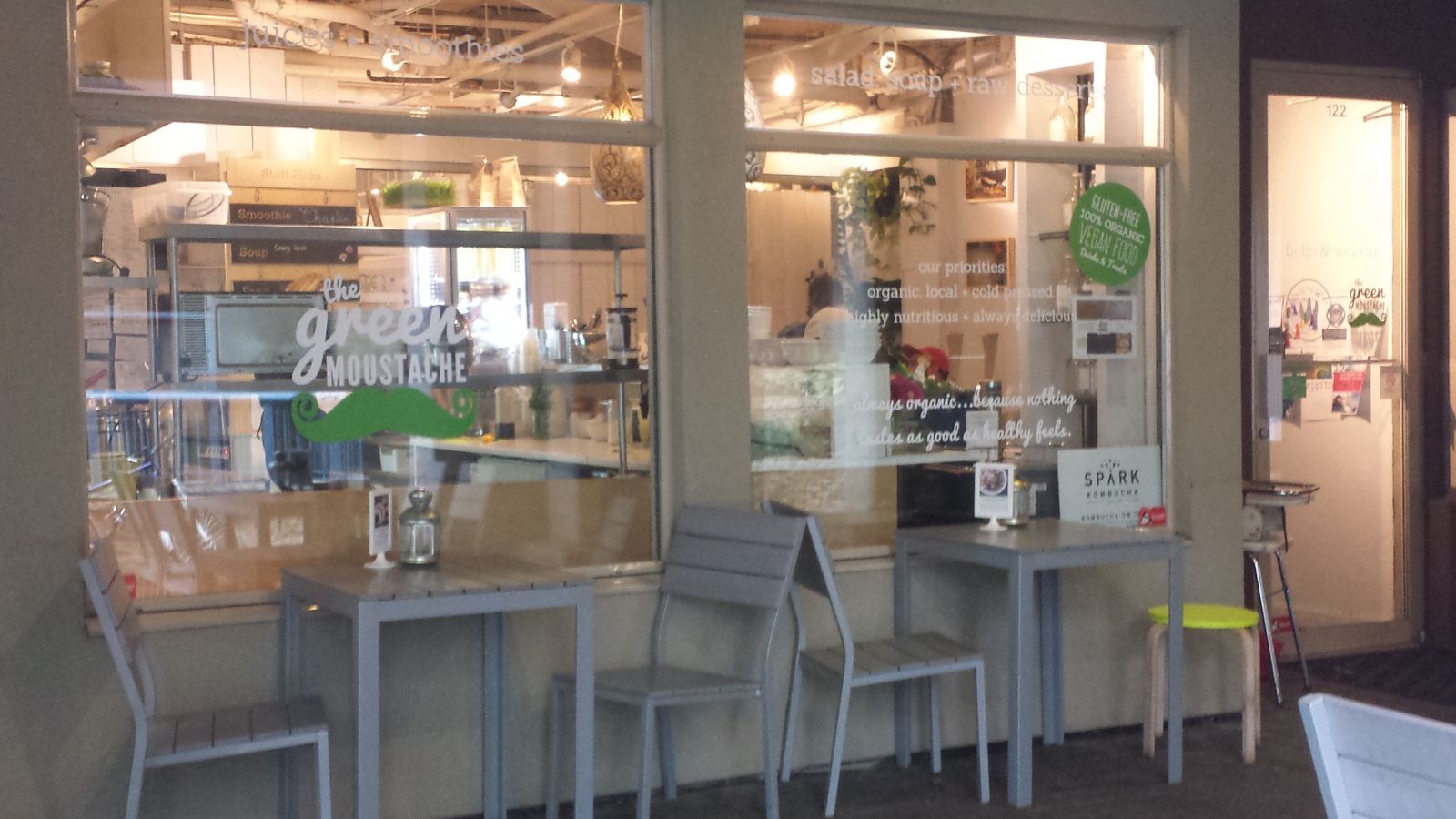 This family-owned Organic juice and Live food Bar offers nutrient dense, local and tasty meals – freshly made on a daily basis. You can choose from a large selection of plant-based breakfast bowls, superfood salads, nutritious soups, smoothies, juices, powerful shots and they offer kid's menu as well.
Address:
4340 Lorimer Road, Whistler BC
Contact:
Tel: (604) 962-3727
Hours:
Daily: 9 am – 4 pm  
#3 Crepe – Montagne
"Authentic French Crêperie"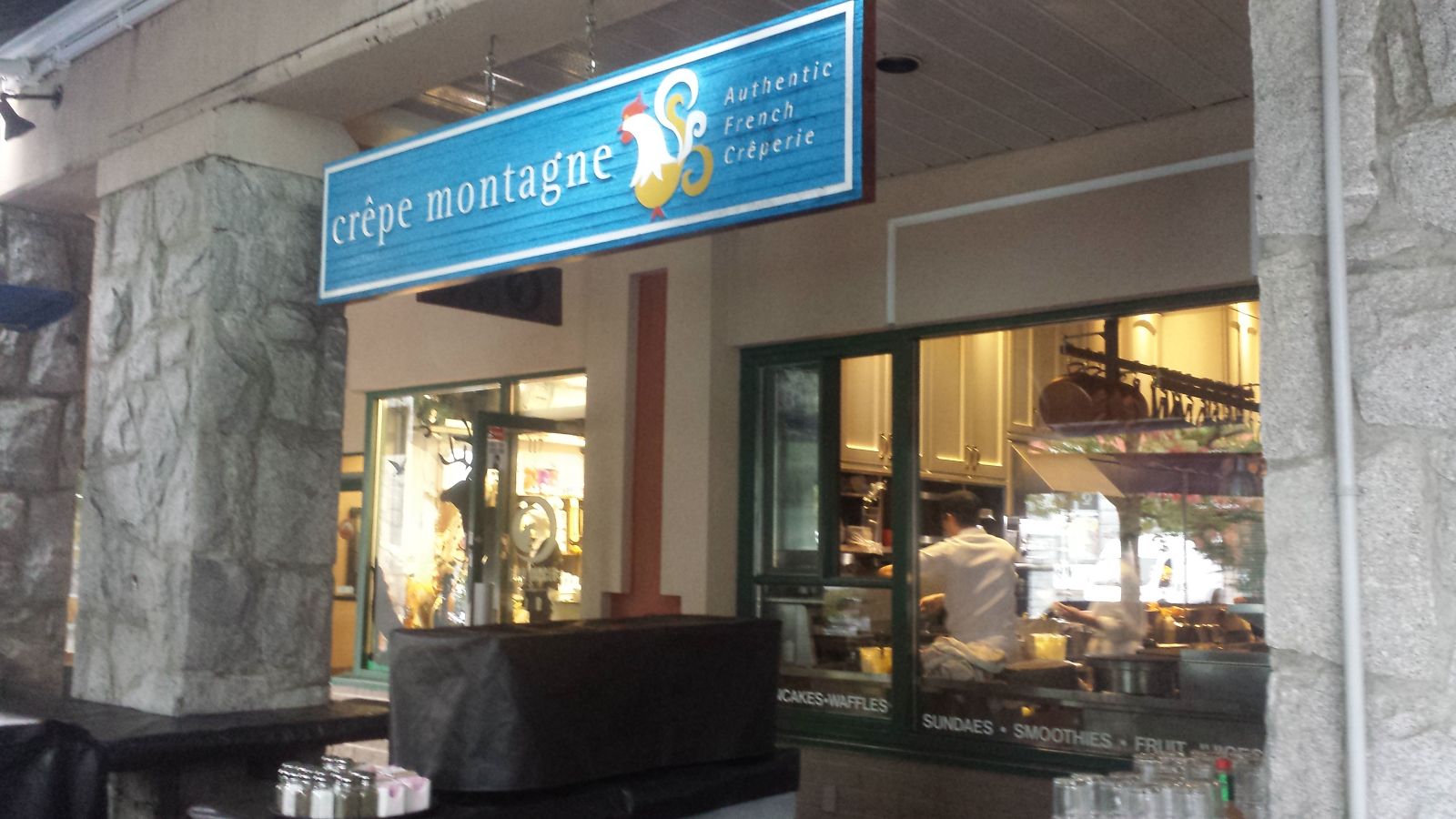 You don't need to travel all the way to France to enjoy authentic crêpes, fondues, and Swiss Raclette. This French crêperie has been serving locals and visitors since 1997 and they pride themselves on their attention to detail and quality service. Their breakfast menu ranges from sweet & savory crêpes to classic Western style, waffles and even light & healthy options. Those with gluten allergies & sensitivities will be pleased to know that they can enjoy the same menu with gluten free modifications. Crepe Montagne's lunch and dinner menu offers meat, cheese fondues, Swiss and Vegetarian Raclette, seafood, vegetarian and of course sweet & sour crêpes.
Address:
4368 Main St, Whistler BC (15 sec walk from The Green Moustache)
Contact:
Tel: (604) 905-4444
Hours:
Daily: 8:30 pm - 3 pm
#4 Elements Whistler
"Great customer feedback."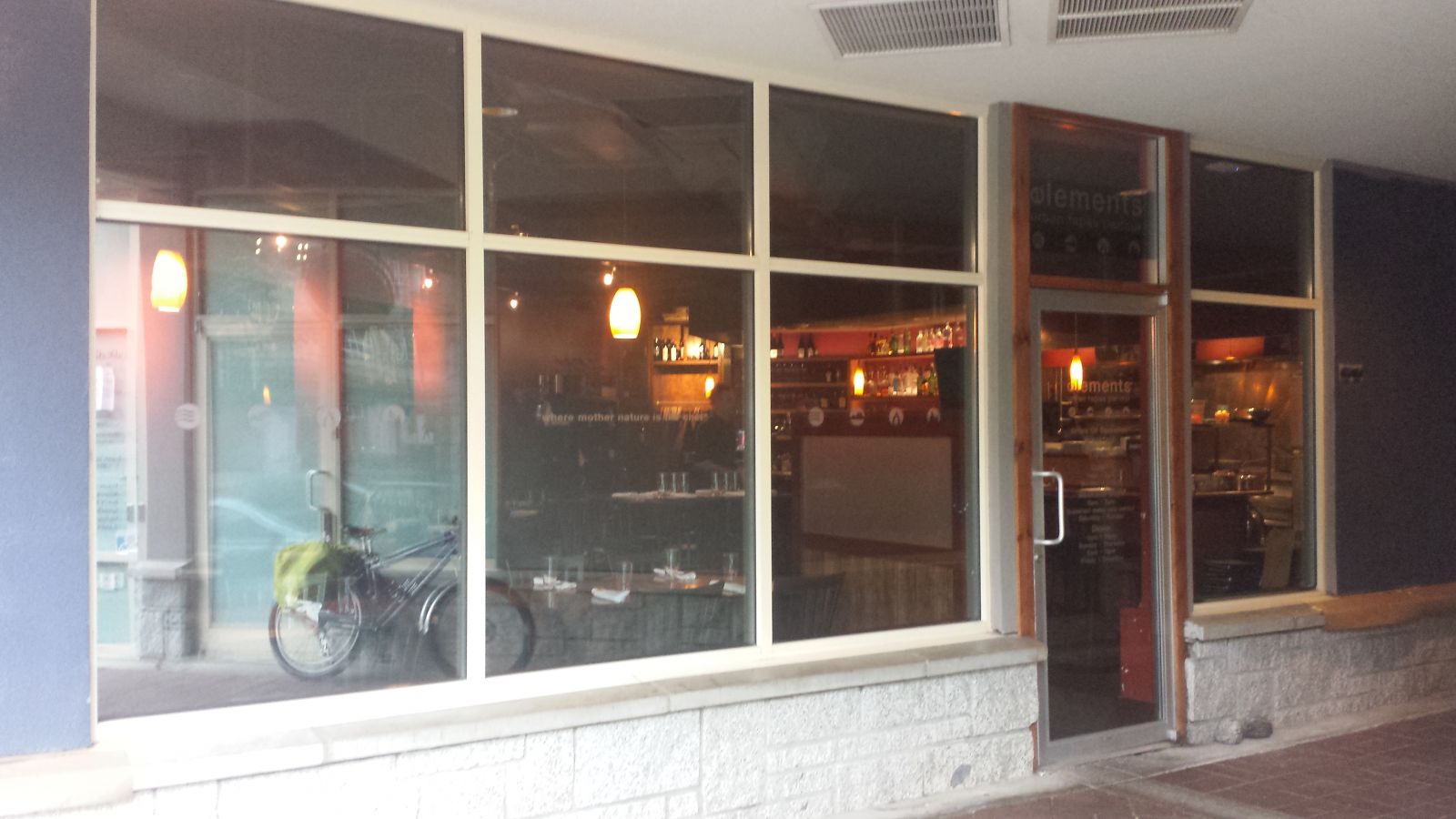 Trip Advisor reviews and local feedback always highlight Elements' breakfast/brunch selection, ranging from classic options to eggs benedicts, sweet & savory toasts, and baked frittatas. Their lunch and dinner options offer something for everyone from burgers, steaks to salads and gluten-free options.
Address:
4359 Main St, Whistler BC (just across the street from Crepe Montagne)
Contact:
Tel: (604) 932-5569
Hours:
Daily: 9am – 2pm / 5pm – 10pm
See their menus:
CENTRE / MIDDLE OF THE VILLAGE STROLL
The center/middle of the village stroll is located close to the Village square or Visitors information center.
#5 Naked Sprout Juice Bar
"GMO-free - Organic - Fresh"

This is the 2nd best option for those seeking organic, GMO-free and locally sourced foods. Their menu is totally gluten-free and includes organic juices, smoothies (always made fresh), farm to table salads, wraps, grilled panini, seasonal soups, and desserts. Simply put, there is something for all – meat & cheese lovers, vegetarians, and vegans.
Address:
4433 Sundial Pl #1, Whistler BC (across from Village Cinema) 
Contact:
Tel: (604) 935-2545
Hours:
Mo – Fri: 10am – 4pm
Sat: 9am – 5pm
#6 Mogul's Coffee House
"Fresh tracks grab & go"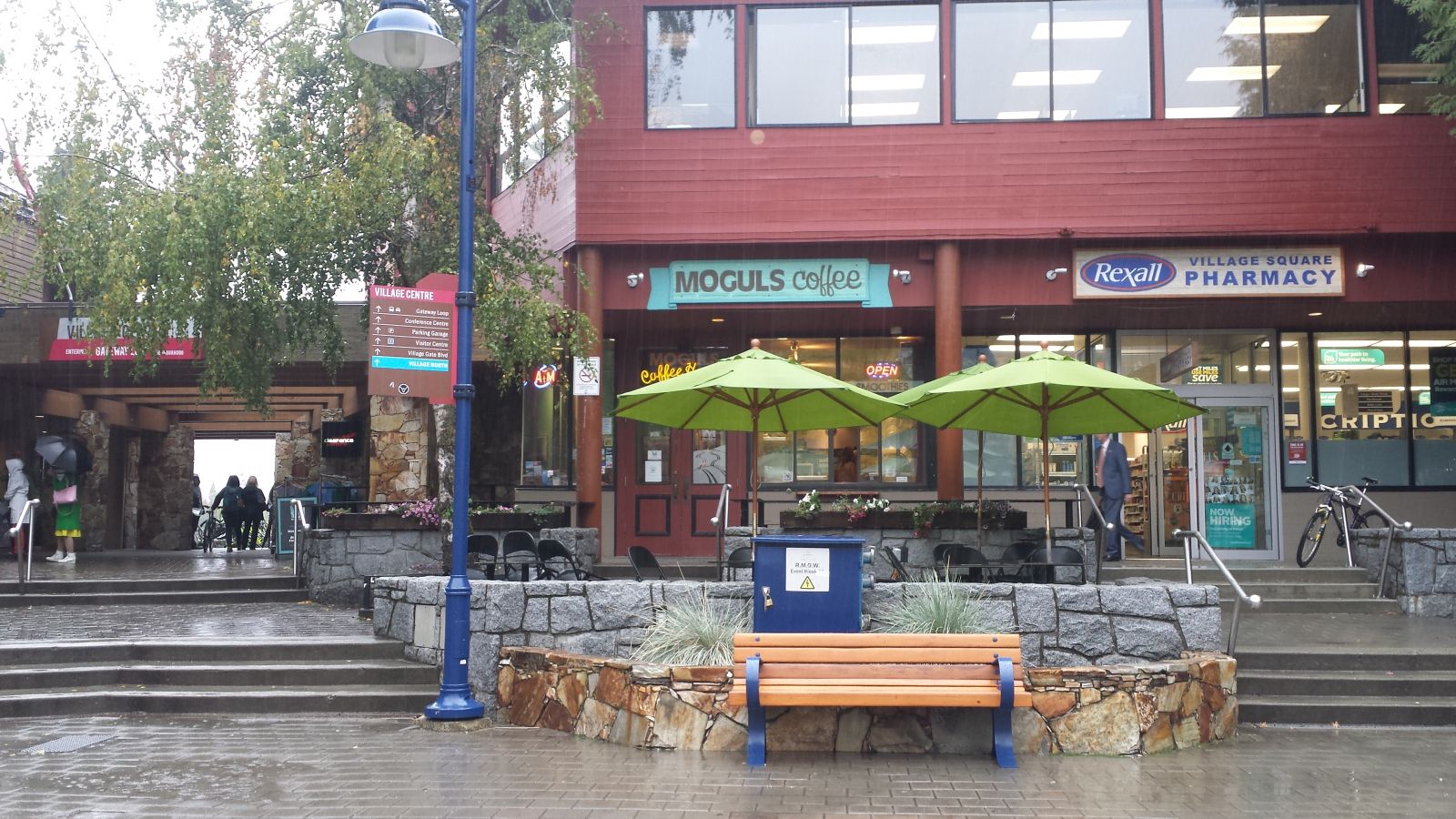 Needing a quick bite on your way towards the alpine for your fresh tracks laps? Then this place is your spot. Mogul's Facebook page shows a lot of great feedback about their ready-to-go snacks, baked goods (giant cookies baked daily), wraps, smoothies, regionally roasted organic & fair trade beans, and most importantly, a super friendly team.
Address:
202, 4208 Village Square, Whistler BC (a few steps away from the Gateway bus loop)
Contact:
Tel: (604) 932-4845
Hours:
Daily: 7am - 5 pm
#7 Gone Eatery Whistler
"Meat - Vegetarian - Vegan - Gluten-free"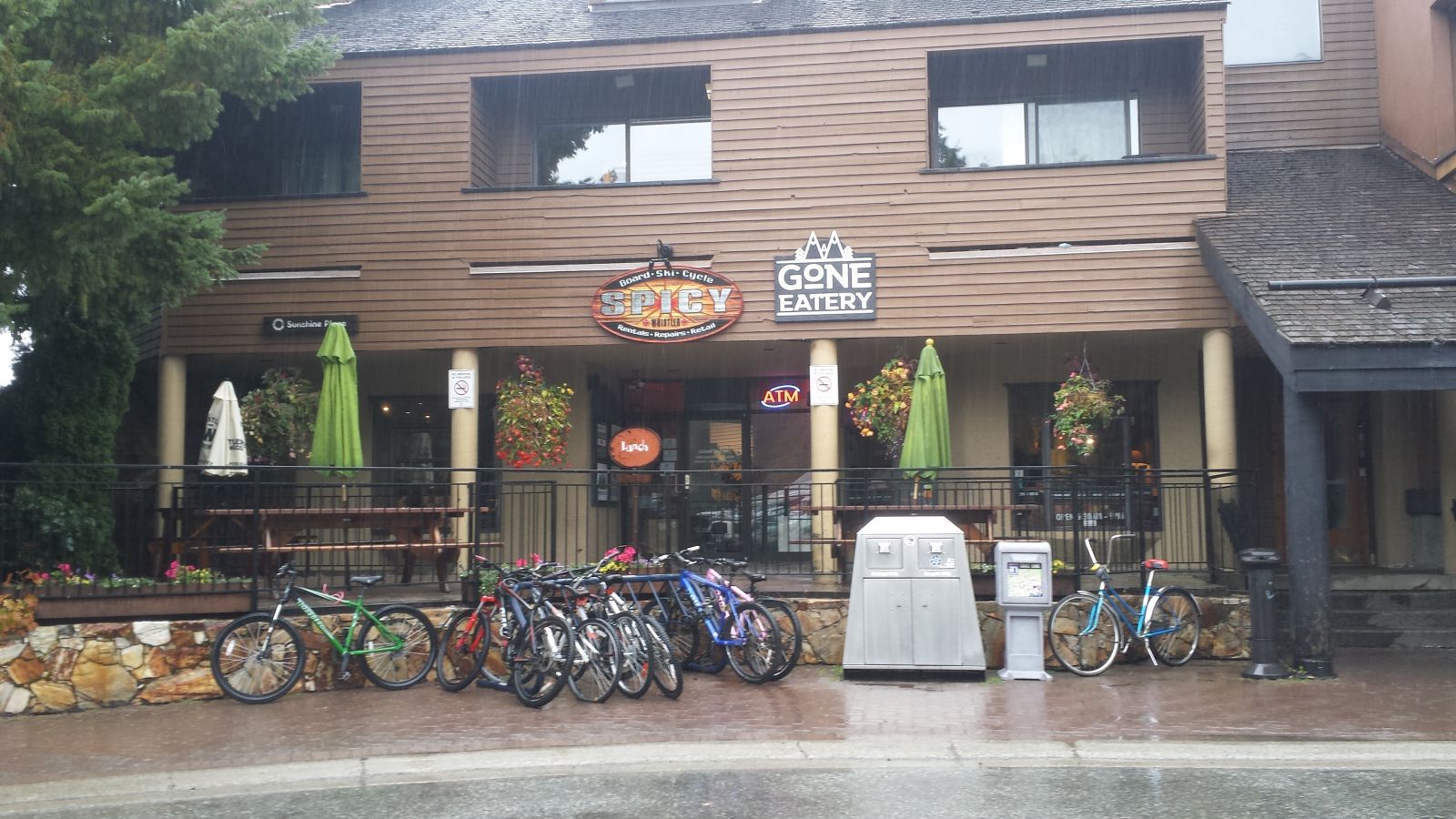 Located only a few steps away from Mogul's Coffee House, this locally owned café offers a delicious selection of breakfast and lunch items, including hot cooked breakfast, home-style soups, chili, sandwiches, muffins, pastries, and cookies. Their coffee is organic, fair trade and they have a full selection of tea, chai and decaffeinated drinks. Vegetarian vegan & gluten-free options are also offered together with a variety of milk alternatives.
Address:
4205 Village Square, Whistler BC (across from the Conference Centre)
Contact:
Tel: (604) 938-1990
Hours:
Wed-Sun: 7:30am – 4pm
OUT & ABOUT in WHISTLER
The following options are a must visit places, provided you can either bike or drive unless you are staying close to these areas.
#8 Southside Diner – Creekside turn off (south)
"The ultimate breakfast experience."
This unique diner is located just across the road from the Husky gas station in Creekside (yes, that rectangle building). Don't judge a book by its cover, because this one-of-its-kind spot will leave a great taste in your mouth many hours later. Meat and cheese lovers will enjoy The Southside slam or Breakfast Poutine and egg lovers will enjoy their bennies, omelets, pancakes, and/or some more healthy stuff as they call it. 
Address:
2102 Lake Placid Road, Whistler BC (across from the Husky gas station) 
Contact:
Tel: (604) 966 0668
Hours:
Daily: 8 am - 3 pm
#9 Fix Cafe - Creekside turn off (south)
"Authentically satisfying"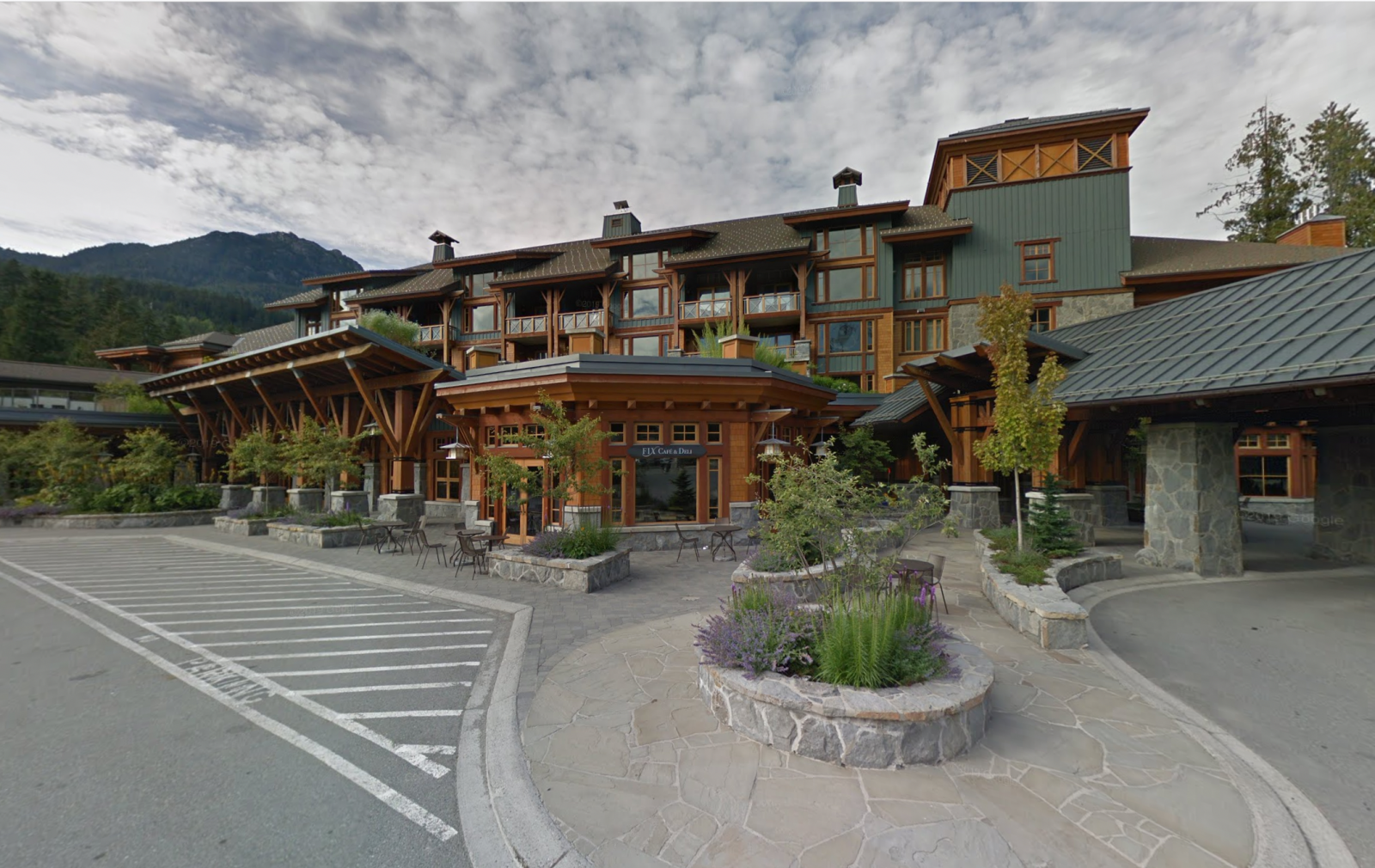 This delicious cafe is located within the Nita Lake Lodge in Creekside This local favorite has a nutritional and sustainable menu. They serve organic coffees and teas, craft beer and ciders, homemade soups, and sandwiches. Their breakfast foods include donuts, muffins, croissants, fresh fruit and vegetable juices, and smoothies. Everything is made fresh daily with locally sources ingredients. 
Address:
2131 Lake Placid Road, Whistler BC (in Nita Lake Lodge) 
Contact:
Tel: (604) 966 6014
Hours:
Mon-Thu: 6:30 am - 3 pm
Fri-Sun: 6:30 am - 5 pm
#10 Alpine Cafe - Alpine Meadows turn off (north)
"The Alpine's crowd favorite"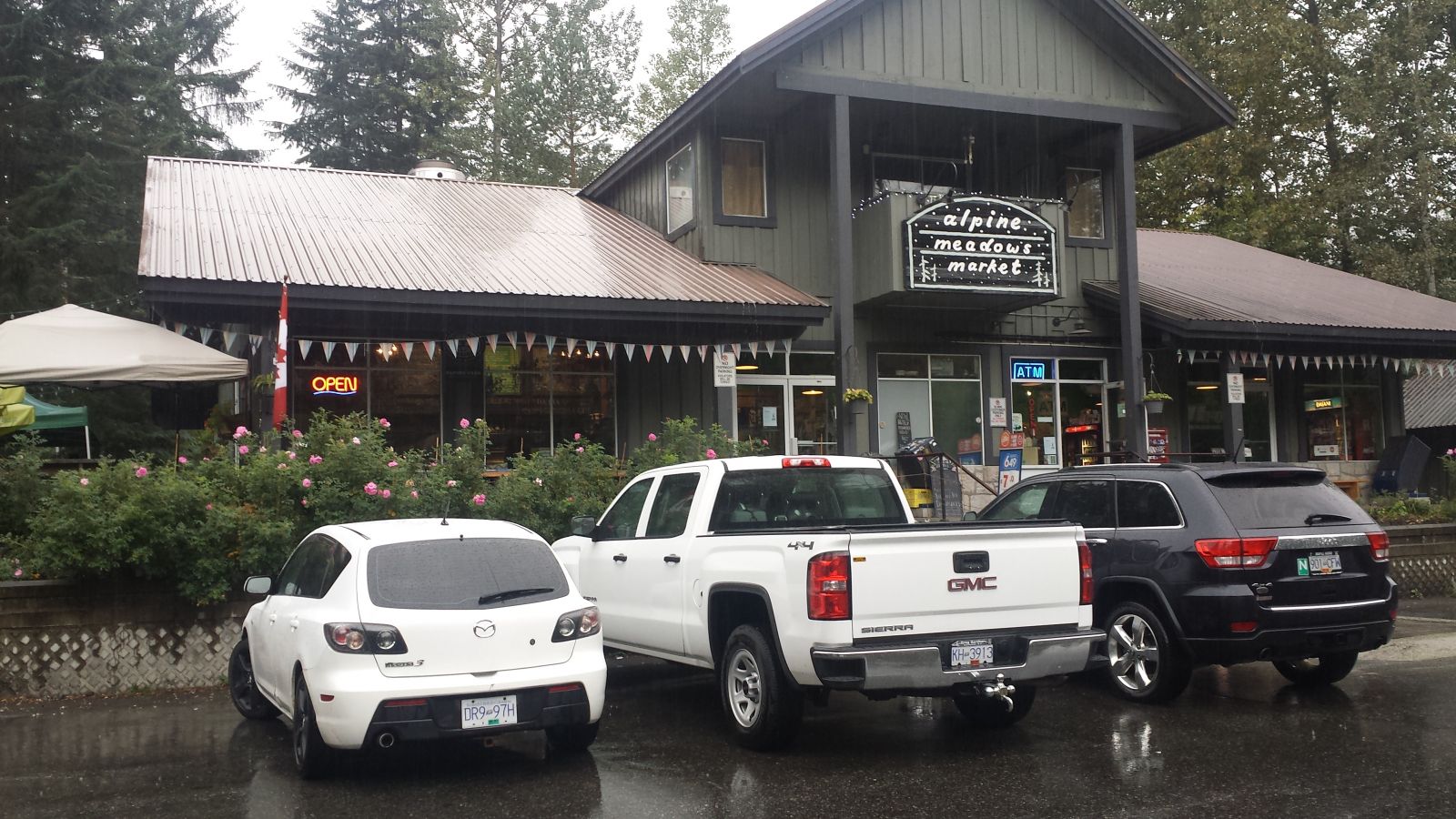 The Alpine Cafe has served the Whistler community and visitors since 2004. The team is laid back and friendly and anyone will be able to find their breakfast favorites from the diverse menu which includes eggs bennies, breakfast bowls, Mexican hash, bagels, burritos, french toast, wraps, healthy options, and kids meals as well. 
Address:
8104 Mckeevers Place, Whistler BC (across from the Husky gas station) 
Contact:
Tel: (604) 905 4663
Hours:
Daily: 6:30 am - 9 pm