Summer is just around the corner, and if you're like us, we're really looking forward to this one! Whistler Blackcomb is an outdoor oasis with tons to do for all ages and interests. Enjoy the beautiful scenery and wildlife of British Columbia and experience the vibrant local food, art, and beverage scene. If you're looking to plan a vacation to the mountains of British Columbia, read through our top things to do in Whistler during summer. 
We are currently taking bookings for summer 2021 and have implemented a relaxed cancellation policy in case of travel restrictions. We're hopeful that we'll have our doors wide open this summer for adventures in Whistler. 
Browse Whistler Blackcomb Vacation Rentals for Summer 2021
5 Things to do in Whistler During Summer
---
1. See the Famous Bears of Whistler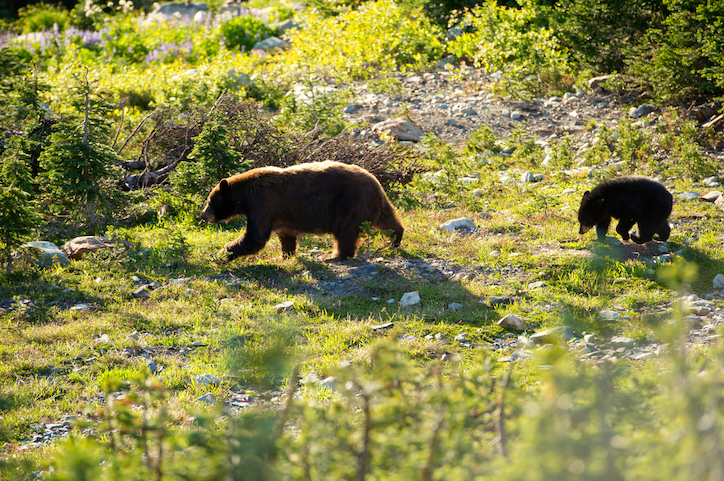 Whistler is considered to be "Bears Country," so the chances are high that you'll see one while you're visiting. Black bears are the most common bears in British Columbia, although there are also Grizzly and Kermode bears in the region as well. Most active between April to November, bears are easy to spot in town as well as on the trails. It's important to keep your distance, remain calm, don't make any sudden movements, and slowly retreat away from a bear if you see one in the wild. 
Seeing a bear on your to-do list? Whistler Blackcomb bear viewing tours are your best chance at seeing bears in their natural habitat. On these tours, you'll be joined by a guide in a 4x4 vehicle and tour common areas where black bears have feeding sites, daybeds, dens, and more. 
Read our guide to the bears of Whistler for more information. 
2. Cheers at Local Breweries & Tap Houses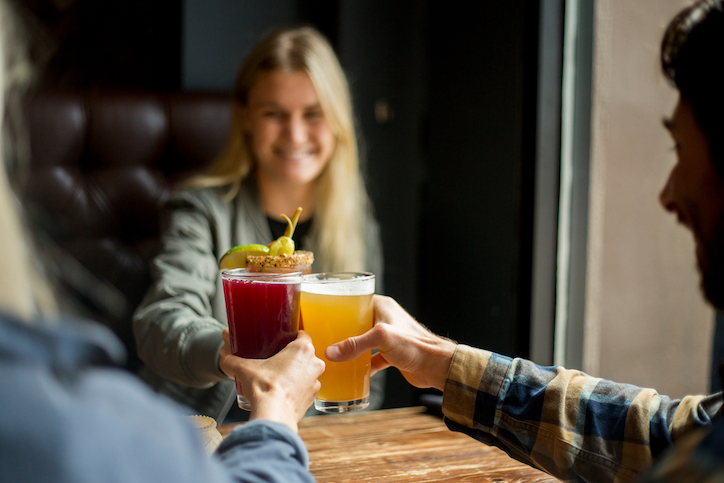 There's just something about that first beer after a day out on the mountain. Whistler is home to several great local breweries like Coast Mountain Brewing, Whistler Brewing Company, and High Mountain Brewing Company. Plus, you'll find plenty of local British Columbia beers on the menu at Bar Oso, Beacon Pub, and Brickworks Public House. If you're into the international beer scene, make a stop at Black's Pub, a mountainside gastropub with amazing views and food available all day long. 
3. Explore the Trails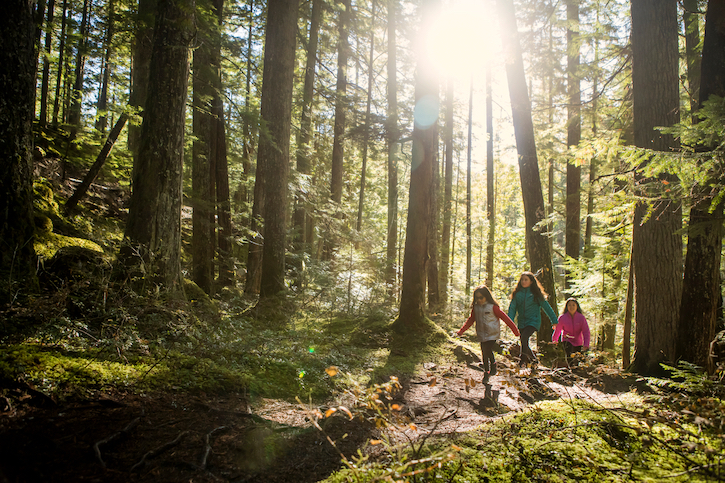 See some of the most epic landscapes on the hiking and biking trails throughout British Columbia. There is something for all skill levels, ranging from newbie to experienced mountaineer. If you're looking for a challenge, try Panorama Ridge Hike, Black Tusk Hike, or Wedgemount Lake Hike, all of which offer a significant climb to breathtaking views. But you don't have to take the entire day to experience the amazing scenery here. Brandywine Falls is a short 1-mile hike to gorgeous waterfalls and Lost Lake is a 3-mile easy climb that starts in Whistler Village and offers views of the ski hill.
There's truly no better way to spend the day than out in the mountains of BC. Be sure to come prepared with layers and clothing for all weather conditions, as it can change quickly in the mountains, especially at higher elevations. 
4. Spend a Day out on the Water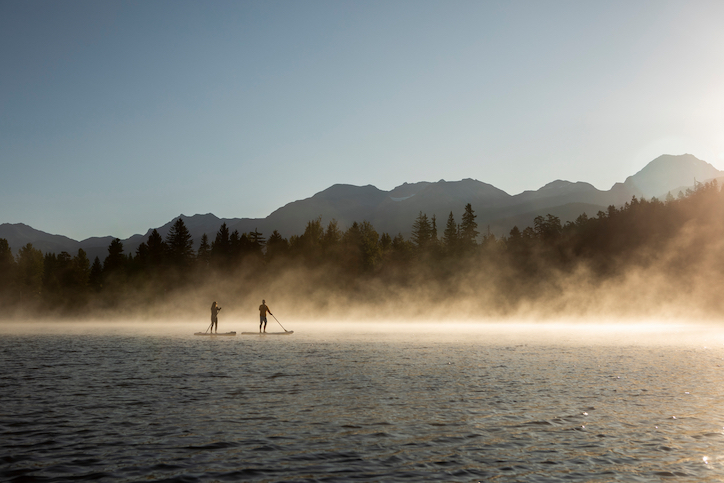 Whistler is home to several beautiful lakes and rivers where you can go fishing, white water rafting, swimming, kayaking, and more. White water rafting in Whistler is great for all experience levels, whether you're an adrenaline junkie or new to the rowdy waters. Cheakamus, Elaho, Green, and Squamish Rivers are all popular for white water rafting, and there are even calm waters for young kids and more low-key groups.
Whistler lakes are also a must-visit during the summertime, whether you want to spend the day sunbathing at the beach or cruise the waters. Whistler's lakes all have dramatic backdrops and a range of activities. Whistler Lost Lake and Alta Lake are lively spots for swimming and picnicking, while Nita Lake is perfect for a quiet afternoon. 
Green Lake is the largest lake in Whister, boasting a bike trail and a neighboring golf course. Plus, it's known for its beautiful turquoise waters. 
5. Peruse the Whistler Farmers Market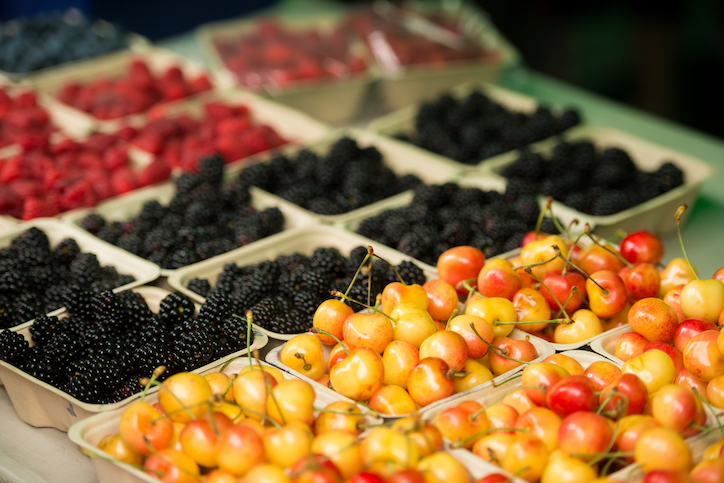 The 2021 Whistler Farmers Market season takes place Sundays 11 am - 4 pm from May 23 - October 10. Browse through local food and craft vendors where you'll find fresh fruits and vegetables, meat, cheese, art, clothing, and more. This is a great opportunity for you to stock your rental with fresh food or buy one-of-a-kind souvenirs. Event organizers are implementing COVID safety protocol at the market, and you can find the most up-to-date information on the Whistler Farmers Market website.