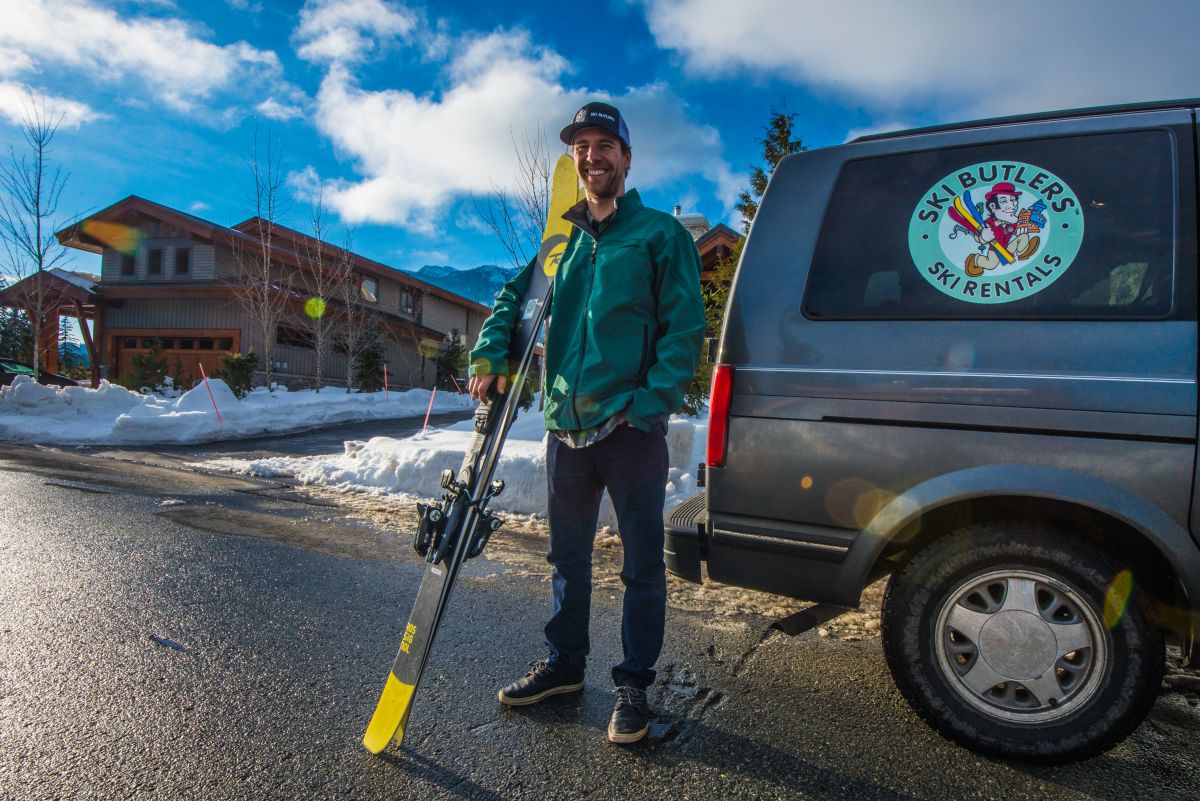 Imagine arriving at your Whistler Blackcomb vacation rental after a long day of travel. You've got a warm beverage, the fire is lit, and suddenly the doorbell rings. It's Ski Butlers delivering your ski rentals!
You sit back while a professional representative fits your boots, helmet, and sets you up with the skis you ordered online prior to your arrival. Depending on the size of your group, Ski Butlers is done in 15 minutes to an hour at most. You're free for the rest of the evening and ready to hit the slopes in the morning, hassle free.

"Delivering Service" is the motto of Ski Butlers Ski Rental Delivery – the company that revolutionized the ski and snowboard rental industry. Renting ski and snowboard equipment can now be done with the greatest of ease. This company delivers your equipment directly to your ski accommodations, fits you right in your living room, provides advice to enhance your equipment's performance, and picks the gear at the end of your vacation. 

They have a great website where you can easily shop for your gear online and order using the user-friendly booking system or phone. With 18 different locations, Ski Butlers services the top ski resorts in North America. Records are kept and shared between the various Ski Butler locations, so if you loved your rental skis in Whistler and then you take a vacation to Aspen later that season or the following year, Ski Butlers will have a record of your equipment and sizing. You won't have to remember a thing from the last time you rented skis or a snowboard!

This award-winning company truly embodies customer service. Their teams are fully trained at the start of every season, and customer feedback is used to maintain and improve their service, equipment and systems. Once you've experienced this type of service, it's tough to go back to the lines and crowded feel of the traditional rental shops.
Next time you plan a Whistler Blackcomb ski vacation, book with Ski Butlers and rent your ski and snowboard gear in style!