Escape to Whistler Creekside: The Relaxing Whistler Village 
Whistler Creekside was once the original site of the Whistler Township, but now this multi-million dollar development is better known as a more relaxing vacation rental alternative compared to to the buzz and action of the main Whistler Village. This area is home to a variety of Whistler condos offered by Blackcomb Peaks such as Taluswood, Taluswood Ridge, and Taluswood Heights. These ski-in ski-out rentals at Whistler Blackcomb offer convenience, top notch amenities, and charm.
Enjoy Your Private Ski in Ski Out Whistler Blackcomb Vacation Rental
Just a five minute drive south of Whistler Village, Whistler Creekside boasts its own Gondola, an assortment of delicious restaurants, and unique shops. There are an abundance of family-friendly vacation rentals in this area, including world-class hotels, condominiums, and townhouses. Skiers and non-skiers alike can take advantage of the convenient mountain access and parking available at the Whistler Creek base, and indulge in the fantastic boutique shopping, ski and snowboard services, and guest amenities at Franz's Trail Promenade.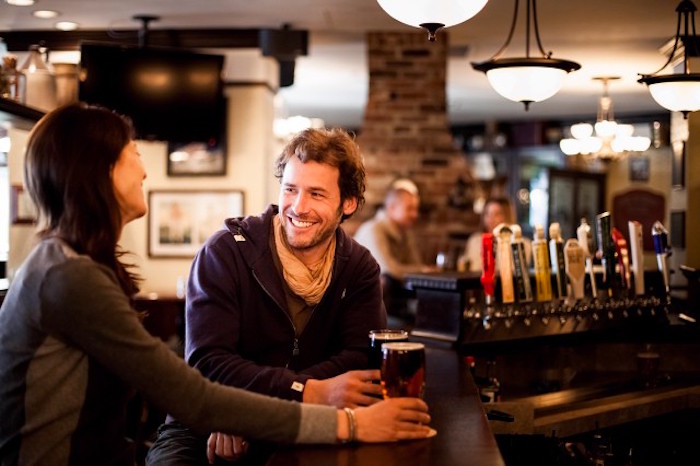 To hit the slopes immediately, simply take the Whistler Creek Gondola up to Whistler Mountain. From there you can take the Peak 2 Peak Gondola that will connect you to Blackcomb Mountain. Finish your day off right with mouth-watering fare ranging from fine dining to freshly made pizza. 
Check Out our Favorite Creekside Village Restaurants and Bars:
Dusty's Bar & BBQ is an iconic local's favorite. We highly recommend this classic, family-friendly restaurant in Whistler, open daily until

10

pm

.   

Rimrock Cafe & Ouster Bar is one of the best restaurants in Whistler. Amazing seafood and fine service define the Rimrock experience. Reservations are limited so plan ahead.
Red Door Bistro is an affordable fine dining option. Check out this boutique style restaurant with a French Flair. Reservations are highly recommended. 
Samuari Sushi offers quick affordable Japanese cuisine.
Whistler Creekbread is Whistler Creekside Village's all natural pizza shop. All pizza's are homemade with local ingredients.
​With the longest vertical descent in North America, Peak to Creek is a favorite and obvious last run. Staying in Whistler Creekside offers everything you've been looking for in a summer or winter Whistler vacation.
View Accommodations in Whistler Creekside

Photo Credit: Tourism Whistler, Robin O'Neill​