Get Directions
Alpha lake is located at the southern end of the Whistler valley, close to Whistler Creekside.
Alpha Lake Park is the most popular beach on the lake. Open from dawn to dusk, you'll find many amenities including: washrooms, picnic tables and barbeques, a volleyball court and tennis courts, a dog-friendly area, a playground, and once again several docks on the lake.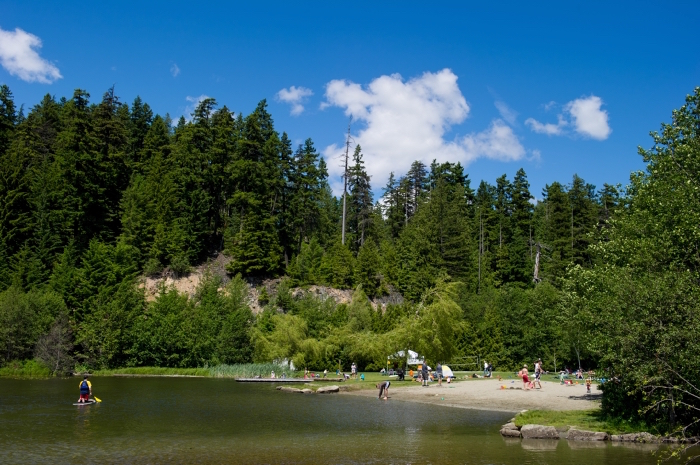 Dogs are required to be on leash within the park, but there is a fenced-in off-leash dog area along the south side of the lake.
Alpha Lake is a great place to come for a picnic, a walk, playtime for the kids, or a suntan. And the volleyball courts and tennis courts are a happening place on summer evenings and weekends. Be sure to follow the trail for an adventurous walk along the lake!
*Photos by Tourism Whistler / Mike Crane