604-902-8687
Whistler Tasting Tours: Discover the Best Restaurants in Whistler Village
Whistler Village has some of the finest restaurants in the world. But discovering all of the best restaurants in Whistler Village is hard, and would be impossible to do on the typical Whistler vacation. That's why we recommend taking a dining tour with Whistler Tasting Tours, one of our favorite Whistler dining and wine tasting experiences.
Explore Whistler's Vibrant Dining Scene
Whistler Tasting Tours offers many diverse dining tours. Each tour gives you a new dining experience.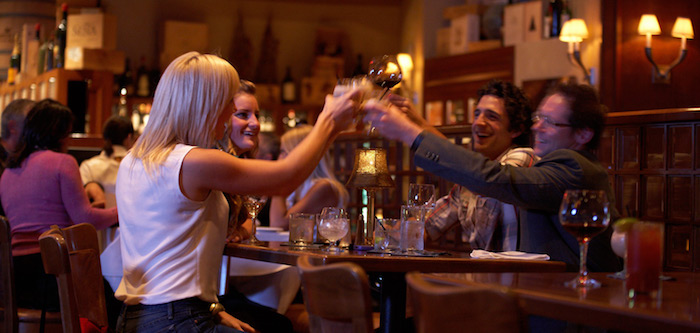 You can enjoy a high mountain lunch, sip sake while sampling sushi, and end your night discovering a hidden dessert. Daily dining tours bring you inside Whistler's one-of-a-kind dining culture, and you enjoy several diverse dining options.
Specialized Sample Tours
In addition to daily lunch and dessert tours, Whistler Tasting Tours offers specialized dinner tours, where each restaurant serves a different course in the meal. The most popular of these tours are the Finer Things Tour and Hidden Gems Tour. 
On the Finer Things Tour, you'll visit: 
Bearfoot Bistro for a tasting plate and a tour of their 15,000 bottle wine cellar where they saber a bottle of British Columbian Champagne. 
Hy's Steakhouse for appetizers and wine.
Quattro for the main course.
Rocky Mountain for a piece of homemade fudge.
FireRock Lounge to end the evening with some cheese plates and 

British Columbian

I

cewine

.
*The highlight for most guests on this tour is the stop at Bearfoot Bistro
On the Hidden Gems Tour, you'll visit:
Brewhouse for a wood fired pizza tasting and an optional beer flight.
Elements for appetizers and wine.
Stonesedge for the main course.
Roger's Chocolate for an icewine truffle.
Caramba for the seasonal dessert and British Columbian Icewine.
*Whistler Tasting Tour staff pick - "My favourite stops are Brewhouse for their flight of beers and Caramba which is currently serving an amazing apple tart.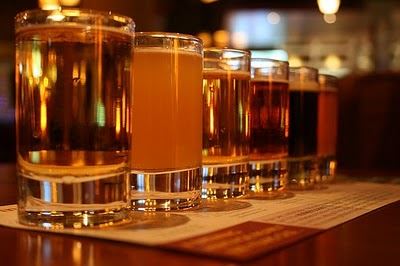 When we chatted with Whistler Tasting Tours, they told us the Finer Things tour is the most popular. However, both tours described above offer a chance at a night of fine dining and meeting individuals with similar interests - which is an experience in itself!
What is uniquely special about Whistler Tasting Tours, is that, while taking a tour, many people discover their favorite Whistler restaurant, a place they return to during future Whistler vacations. Whistler Tasting Tours takes the guesswork out of choosing a place to eat in Whistler. Pair that up with good company, a knowledgeable local tour guide, and games to keep the night interesting, you have yourself a perfect night out in Whistler.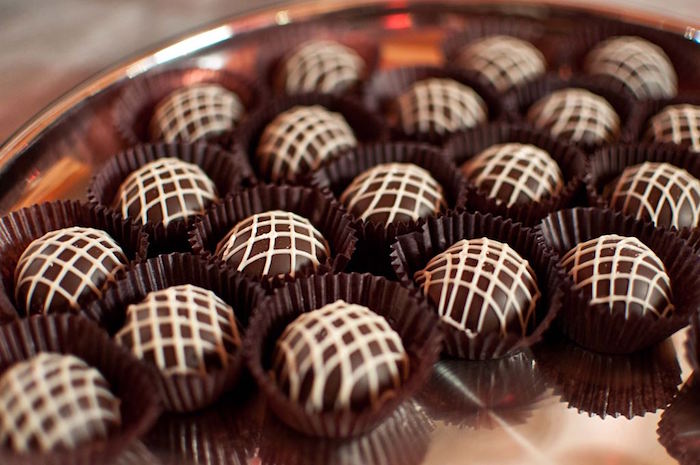 For more information on the full range of delicious dining and wine tours offered, visit Whistler Tasting Tours.