Celebrate Life at Whistler's Famous Bars
Whistler Village has an extensive variety of bars and pubs. On sunny spring days, après ski parties appear out of nowhere and slope side bars come to life with live music and wild dance parties. During snowstorms, guest can enjoy the warmth of luxury lounges with fireside seating. Whistler Village is full of authentic bars.
Blackcomb Peaks highlights Whistler's Authentic Pubs and Vibrant Bars!
Blacks Pub is one of Whistler's oldest establishments and most famous bars. Over the years, Blacks Pub has become well known for its vast selection of over 70 bottled beers and lagers, a wide range of on-tap beers, and great food. Located just moments from both the Whistler and Blackcomb ski lifts, guests enjoy spectacular views of the mountains in an amazing atmosphere.
Dubh Linn Gate is Whistler's authentic Irish Pub. Every piece of furniture was imported from the Bonny Green Isle and reconstructed at the Pan Pacific Mountainside Resort. To find a better place for a pint of Guinness, you have to travel to Ireland. For over nineteen years, guests have enjoyed live music, authentic Irish Pub food, and warm hospitality, at the Dubh Linn Gate.
Located in Whistler Creekside at the original site of Whistler town site, Dusty's Bar & BBQ is a local's favorite for quality BBQ, a fun western atmosphere, and raucous après ski parties. Highlights include an exterior fireplace on the upper deck, garage door style windows, and a live music stage.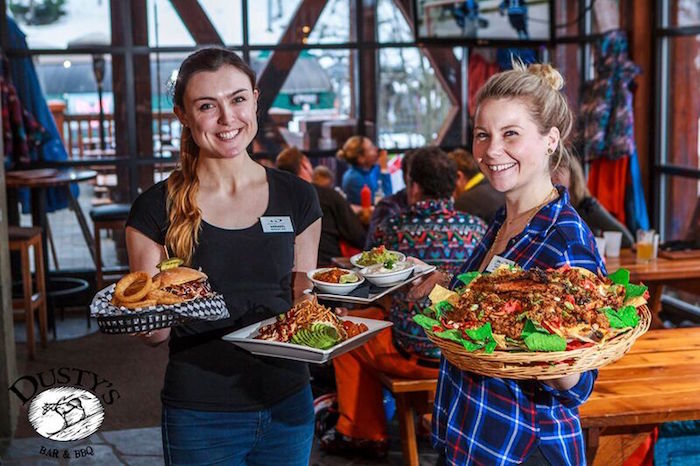 The Garibaldi Lift Company, known simple as GLC, is a hybrid of club, lounge, and restaurant. A favorite with the Vancouver and Whistler in-crowd, most nights at GLC feature provide ski and snowboard videos to reggae and ambient house beats. The Garibaldi Lift Company is a great place to see Whistler's famous ski culture in action.
The Longhorn Saloon & Grill is situated at the base of the Whistler and Blackcomb Mountain Gondolas and boasts the title of #1 après ski hangout for over a quarter century. Whether it's the great food and drink or the wicked DJs, this is a guaranteed good time.
The Mallard Lounge is great spot to enjoy a signature drink in fireside luxury. The Mallard Lounge offers spectacular views of Whistler Mountain and some of Whistler's best specialty drinks.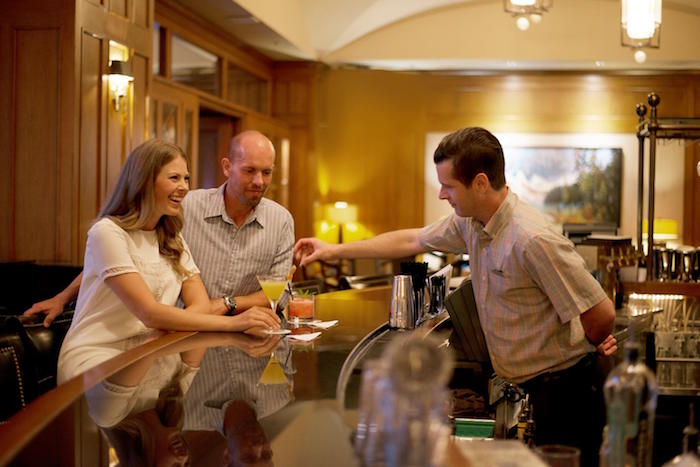 Enjoy Whistler's Exceptional Bars!