Master Bedroom

King
TV
Shower
Tub
Full Bath

Bedroom 2

Bedroom 3

Bedroom 4
5 Stars
Reviewed on 2021-09-08 by Terry
Updated on 2021-09-08
We loved the location. Felt that we were really in a beautiful private mountain townhouse. Completely quiet. The view as you walk in is amazing.Would recommend this place to anyone. You wouldn't be disappointed!
Amazing stay in Whistler!
Reviewed on 2021-06-29 by Jodie
Updated on 2021-06-29
My boyfriend and I stayed here for a few nights and absolutely adored the place! The house is beautiful and has everything you would need for your stay. The location is fantastic, and just a short distance from the Village, and from Alta lake and Valley trail for some great biking. Can't wait to go back!
A gorgeous place!
Reviewed on 2021-03-29 by Mike
Updated on 2021-03-29
Our family just returned from a wonderful week at 2-3502 Falcon Crescent. The cabin is spacious and warm with recent high end renos to the bathrooms and kitchen and the beds are 5-star hotel style - you really feel spoiled to stay there! The view of Blackcomb is stunning & the valley trail around the golf course is just below. The location is perfect - nice & quiet but only a 3 minute drive (or a 20-30 minute walk) to the village. Was just perfect for our family of 6 & we'll be back!
Reviewed on 2021-03-10 by Christopher
Updated on 2021-03-10
My girlfriend and I plus another couple recently rented unit 2 - 3502 Falcon Crescent for 4 nights. It's a beautiful cabin; spacious, well appointed, and close to the village. I love to cook and was particularly impressed with the great kitchen. There's also a stunning view of Blackcomb mountain from the main floor and patio. I highly recommend it and plan to stay there again when we come back this summer. 5/5 stars
Reviewed on 2021-03-10 by Harmeet
Updated on 2021-03-10
This rustic cabin in the mountains of Whistler was truly magical! Beautiful views of the mountains and large windows with exquisite wood interiors made our stay really special. The kitchen, rec room, and bedrooms were very spacious and everything was clean & organized. My fiancee and I will definitely be coming back again soon.
Leave a Review
[2]
Condo type
Falcon Ridge Falcon Ridge 2
Indoor Amenities
Free Wireless Internet
Cable TV
Wood Burning Fireplace
Washer & Dryer
Linens & Towels
Hair Dryer
Add a Review
[3]
Request info
[4]
Request info
[5]
Available Specials
There are no specials currently available for booking. Please check back soon for special offers.
V8E 0B9
Whistler
,
BC
Canada
50° 7' 3.6156" N, 122° 58' 11.7156" W
British Columbia CA
[7]
[8]
[9]
[10]
[11]
[12]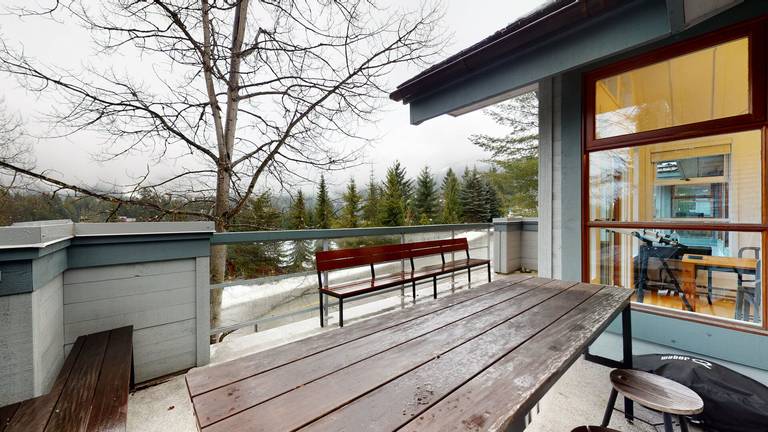 [13]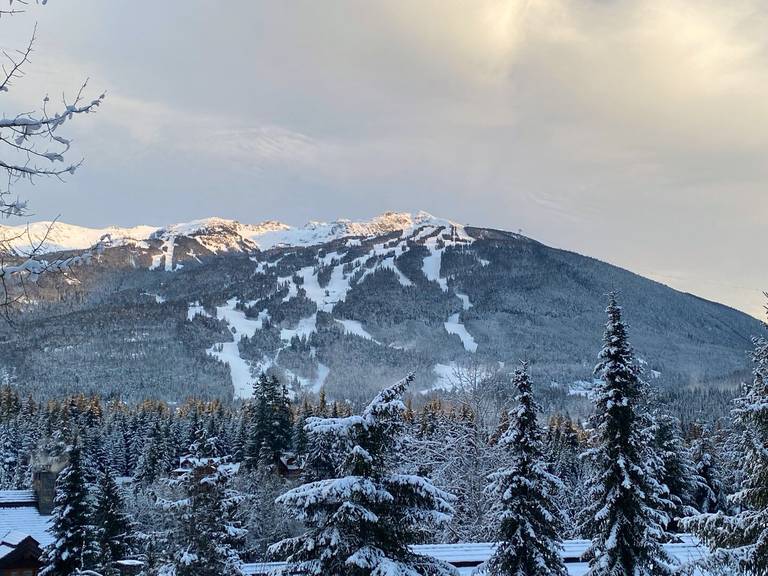 [14]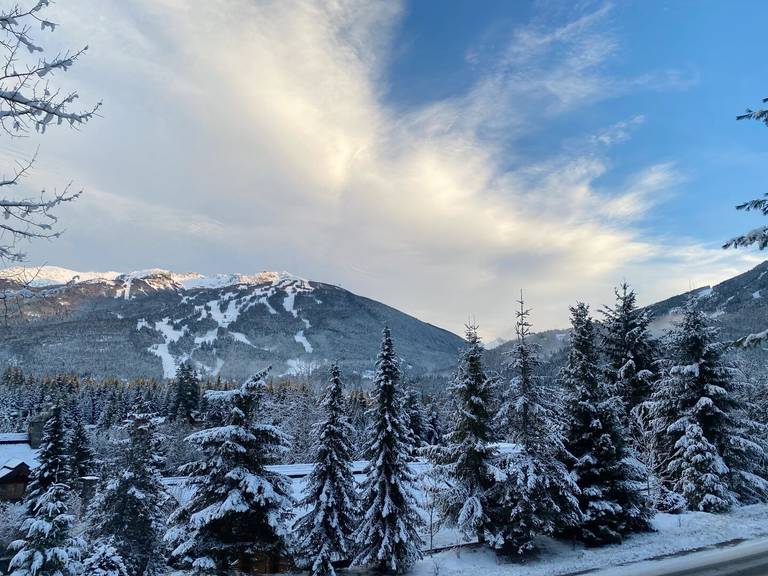 [15]
[16]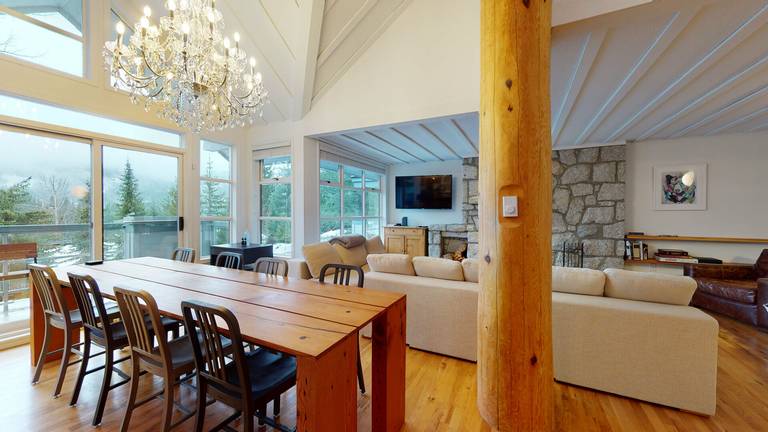 [17]
[18]
[19]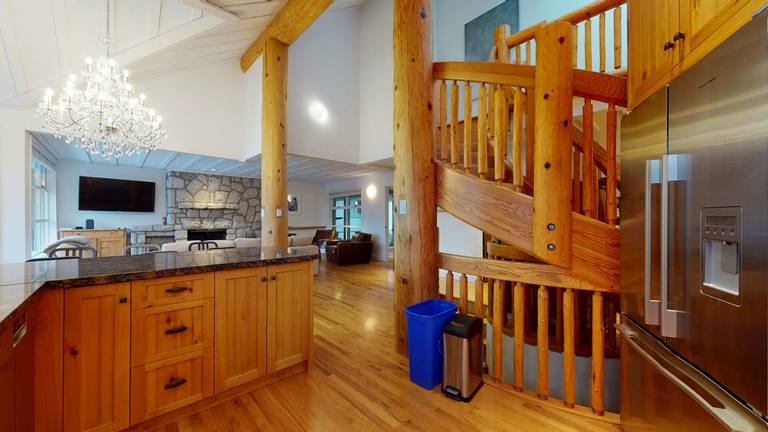 [20]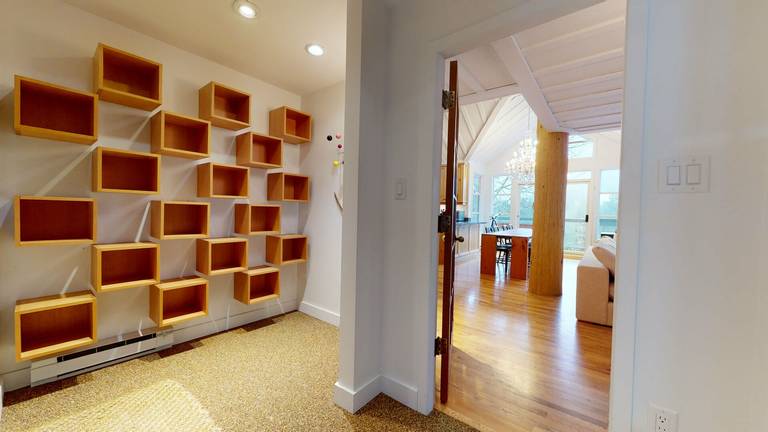 [21]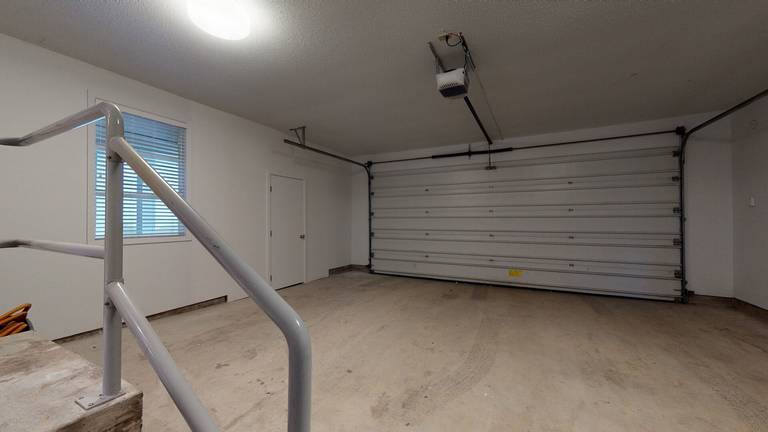 [22]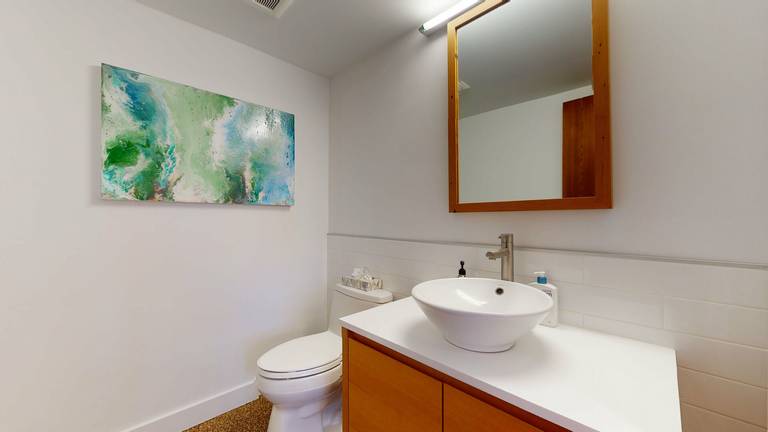 [23]
[24]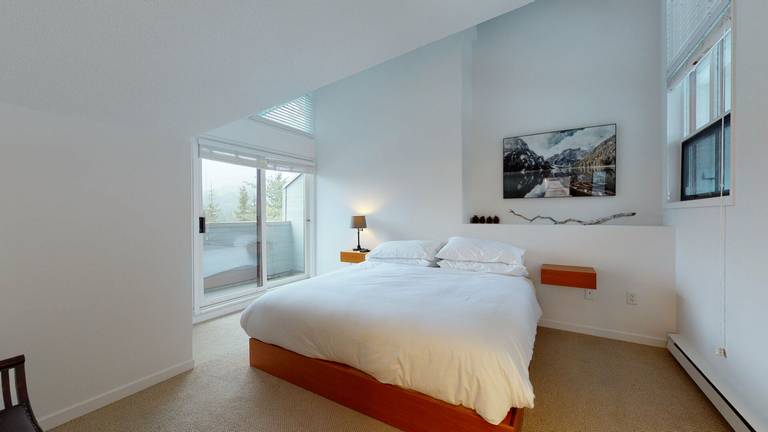 [25]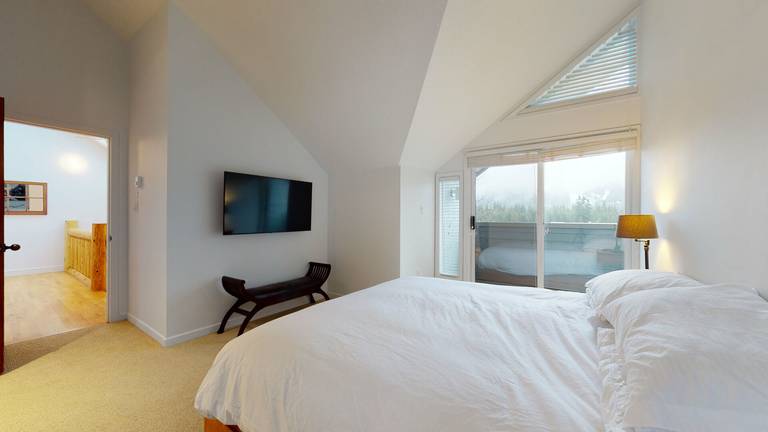 [26]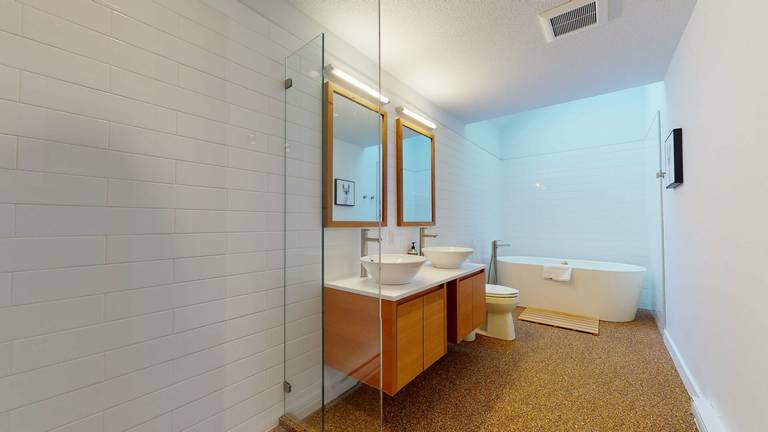 [27]
[28]
[29]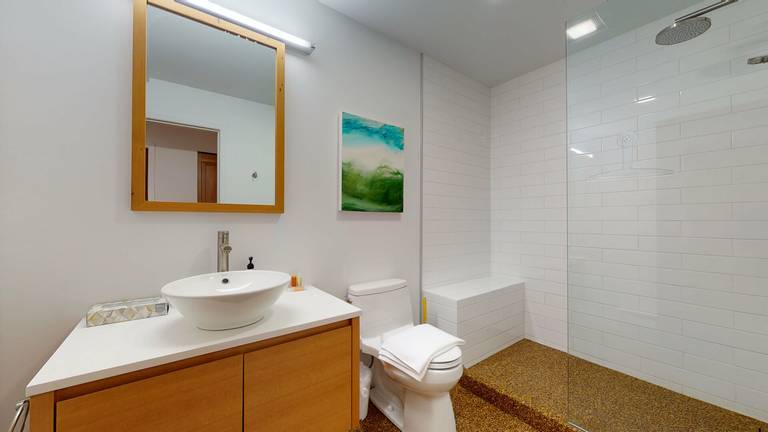 [30]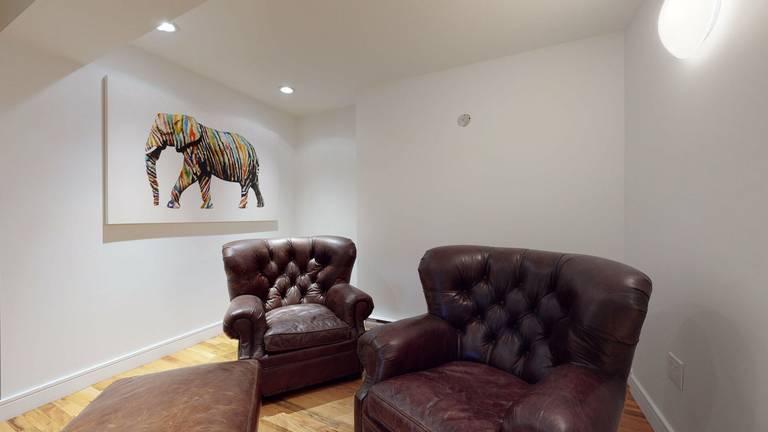 [31]
[32]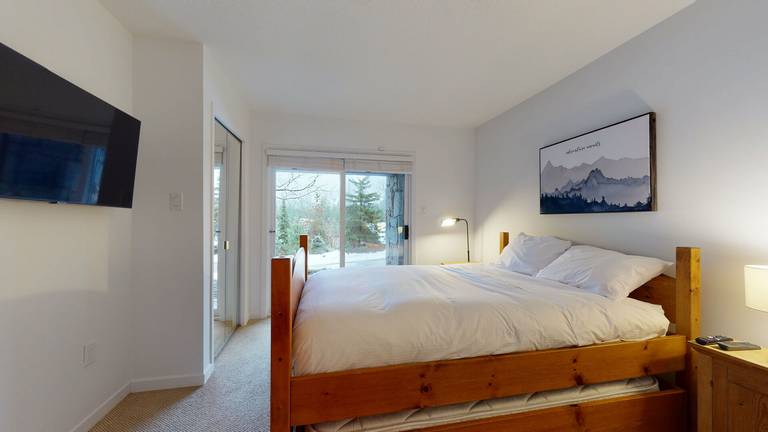 [33]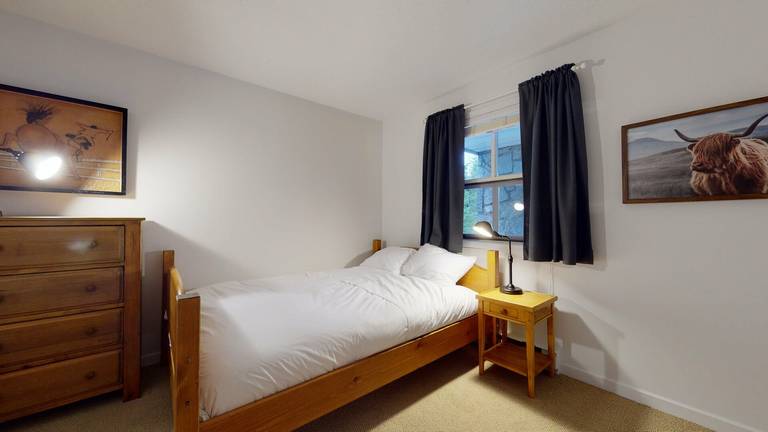 [34]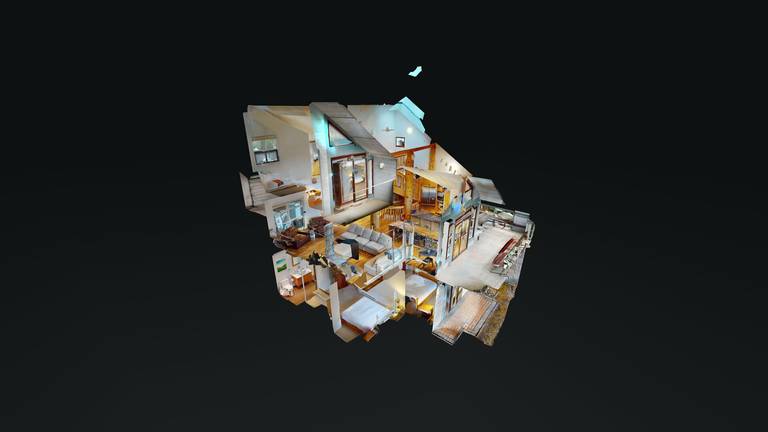 [35]
[36]
[37]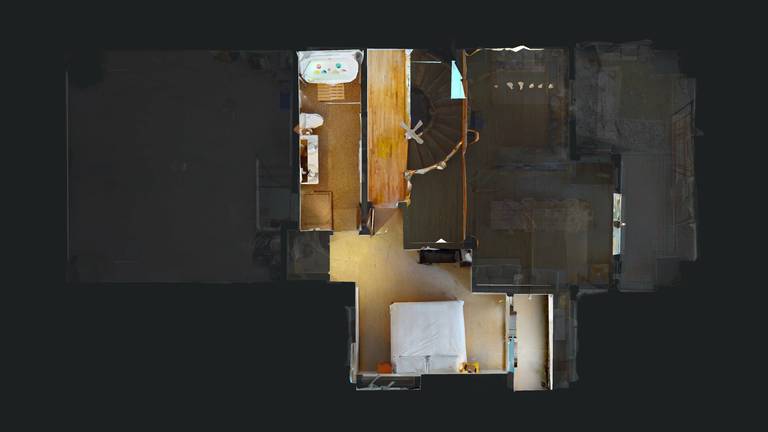 [38]
4 Bedrooms
4 Baths
Free Wireless Internet
Gas BBQ
This stunning 4 bedroom / 3.5 bathroom Falcon Ridge townhome boasts the most incredible mountain views. Conveniently located just a 3 minute drive, or short shuttle bus ride from Whistler Village and the slopes, it is the perfect place to relax and entertain after a day of enjoying all Whistler offers. The main floor living area has an open plan kitchen, dining, and living area which is beautifully furnished, as well as a laundry room. Upstairs is the private master bedroom with a King bed, and ensuite with a soaker tub and separate shower. Downstairs from the living area are 3 additional bedrooms, 2 bathrooms and a seating area. The generously sized private garage ensures easy parking and storage for ski equipment. This home sleeps 8 and is perfectly set up for a family looking to spend some quality time together in the Mountains.



HIGHLIGHTS

•  Quiet neighbourhood 

•  Stunning views

•  Fully equipped kitchen with gas range 

•  Large farmhouse style dining table for entertaining

•  Wood burning stone fire place on the living/kitchen level (first fire starter log provided)

•  Large deck off living area with Mountain views and gas BBQ 

•  Washer & Dryer 

•  Flat screen TV in living room

•  Complimentary wireless internet

•  Large private garage



UNIT CONFIGURATION

•  4 Bedrooms

•  3.5 Bathrooms (powder room on the main level)

•  Sleeps 8

•  3 Levels (Master suite top floor, living area main floor, 3 bedrooms downstairs)





BEDDING BREAKDOWN

•  Master Bedroom - King bed, flatscreen TV,  ensuite bathroom & small balcony 

•  Second Bedroom - Queen bed, flatscreen TV, ensuite bathroom

•  Third Bedroom - Queen bed

•  Fourth Bedroom - Double bed



PROXIMITY TO VILLAGE    

•  Main village & lifts: 3 min car / 9 min bus 



GOOD TO KNOW:

•  No pets allowed 

•  This is a quiet neighborhood with zero tolerance for excess noise and parties

•  Private garage with direct access to the unit 
Dates
Price
05/19/22 - 05/19/22

$550

/nt

05/20/22 - 05/20/22

$837

/nt

05/21/22 - 05/21/22

$902

/nt

05/22/22 - 05/22/22

$759

/nt

05/23/22 - 05/26/22

$550

/nt

05/27/22 - 05/27/22

$745

/nt

05/28/22 - 05/28/22

$762

/nt

05/29/22 - 06/02/22

$550

/nt

06/03/22 - 06/03/22

$705

/nt

06/04/22 - 06/04/22

$740

/nt

06/05/22 - 06/09/22

$550

/nt

06/10/22 - 06/10/22

$706

/nt

06/11/22 - 06/11/22

$742

/nt

06/12/22 - 06/12/22

$553

/nt

06/13/22 - 06/15/22

$550

/nt

06/16/22 - 06/16/22

$568

/nt

06/17/22 - 06/17/22

$695

/nt

06/18/22 - 06/18/22

$729

/nt

06/19/22 - 06/19/22

$584

/nt

06/20/22 - 06/22/22

$550

/nt

06/23/22 - 06/23/22

$599

/nt

06/24/22 - 06/24/22

$701

/nt

06/25/22 - 06/25/22

$761

/nt

06/26/22 - 06/26/22

$640

/nt

06/27/22 - 06/28/22

$597

/nt

06/29/22 - 06/29/22

$583

/nt

06/30/22 - 06/30/22

$841

/nt

07/01/22 - 07/01/22

$932

/nt

07/02/22 - 07/02/22

$993

/nt

07/03/22 - 07/03/22

$853

/nt

07/04/22 - 07/04/22

$636

/nt

07/05/22 - 07/05/22

$618

/nt

07/06/22 - 07/06/22

$601

/nt

07/07/22 - 07/07/22

$800

/nt

07/08/22 - 07/08/22

$795

/nt

07/09/22 - 07/09/22

$876

/nt

07/10/22 - 07/10/22

$687

/nt

07/11/22 - 07/11/22

$783

/nt

07/12/22 - 07/12/22

$616

/nt

07/13/22 - 07/13/22

$610

/nt

07/14/22 - 07/14/22

$671

/nt

07/15/22 - 07/15/22

$863

/nt

07/16/22 - 07/16/22

$913

/nt

07/17/22 - 07/17/22

$681

/nt

07/18/22 - 07/18/22

$627

/nt

07/19/22 - 07/20/22

$550

/nt

07/21/22 - 07/21/22

$620

/nt

07/22/22 - 07/22/22

$832

/nt

07/23/22 - 07/23/22

$859

/nt

07/24/22 - 07/24/22

$650

/nt

07/25/22 - 07/25/22

$579

/nt

07/26/22 - 07/27/22

$550

/nt

07/28/22 - 07/28/22

$650

/nt

07/29/22 - 07/29/22

$877

/nt

07/30/22 - 07/30/22

$1,077

/nt

07/31/22 - 07/31/22

$790

/nt

08/01/22 - 08/01/22

$667

/nt

08/02/22 - 08/02/22

$574

/nt

08/03/22 - 08/03/22

$602

/nt

08/04/22 - 08/04/22

$768

/nt

08/05/22 - 08/05/22

$949

/nt

08/06/22 - 08/06/22

$1,043

/nt

08/07/22 - 08/07/22

$915

/nt

08/08/22 - 08/08/22

$740

/nt

08/09/22 - 08/09/22

$674

/nt

08/10/22 - 08/10/22

$685

/nt

08/11/22 - 08/11/22

$969

/nt

08/12/22 - 08/12/22

$986

/nt

08/13/22 - 08/13/22

$1,054

/nt

08/14/22 - 08/14/22

$996

/nt

08/15/22 - 08/15/22

$830

/nt

08/16/22 - 08/16/22

$788

/nt

08/17/22 - 08/17/22

$634

/nt

08/18/22 - 08/18/22

$736

/nt

08/19/22 - 08/19/22

$924

/nt

08/20/22 - 08/20/22

$957

/nt

08/21/22 - 08/21/22

$734

/nt

08/22/22 - 08/22/22

$657

/nt

08/23/22 - 08/23/22

$626

/nt

08/24/22 - 08/24/22

$598

/nt

08/25/22 - 08/25/22

$697

/nt

08/26/22 - 08/26/22

$915

/nt

08/27/22 - 08/27/22

$942

/nt

08/28/22 - 08/28/22

$700

/nt

08/29/22 - 08/29/22

$679

/nt

08/30/22 - 08/30/22

$631

/nt

08/31/22 - 08/31/22

$595

/nt

09/01/22 - 09/01/22

$708

/nt

09/02/22 - 09/02/22

$1,183

/nt

09/03/22 - 09/03/22

$1,230

/nt

09/04/22 - 09/04/22

$981

/nt

09/05/22 - 09/05/22

$986

/nt

09/06/22 - 09/06/22

$693

/nt

09/07/22 - 09/07/22

$683

/nt

09/08/22 - 09/08/22

$774

/nt

09/09/22 - 09/09/22

$984

/nt

09/10/22 - 09/10/22

$1,215

/nt

09/11/22 - 09/11/22

$1,010

/nt

09/12/22 - 09/12/22

$1,026

/nt

09/13/22 - 09/13/22

$1,056

/nt

09/14/22 - 09/14/22

$1,048

/nt

09/15/22 - 09/15/22

$1,168

/nt

09/16/22 - 09/16/22

$994

/nt

09/17/22 - 09/17/22

$1,024

/nt

09/18/22 - 09/18/22

$767

/nt

09/19/22 - 09/19/22

$701

/nt

09/20/22 - 09/20/22

$684

/nt

09/21/22 - 09/21/22

$687

/nt

09/22/22 - 09/22/22

$765

/nt

09/23/22 - 09/23/22

$933

/nt

09/24/22 - 09/24/22

$931

/nt

09/25/22 - 09/25/22

$718

/nt

09/26/22 - 09/26/22

$620

/nt

09/27/22 - 09/27/22

$594

/nt

09/28/22 - 09/28/22

$603

/nt

09/29/22 - 09/29/22

$669

/nt

09/30/22 - 09/30/22

$832

/nt

10/01/22 - 10/01/22

$825

/nt

10/02/22 - 10/02/22

$651

/nt

10/03/22 - 10/03/22

$570

/nt

10/04/22 - 10/05/22

$550

/nt

10/06/22 - 10/06/22

$771

/nt

10/07/22 - 10/07/22

$921

/nt

10/08/22 - 10/08/22

$919

/nt

10/09/22 - 10/09/22

$754

/nt

10/10/22 - 10/10/22

$676

/nt

10/11/22 - 10/13/22

$550

/nt

10/14/22 - 10/14/22

$577

/nt

10/15/22 - 10/15/22

$601

/nt

10/16/22 - 10/21/22

$550

/nt

10/22/22 - 10/22/22

$581

/nt

10/23/22 - 10/27/22

$550

/nt

10/28/22 - 10/28/22

$607

/nt

10/29/22 - 10/29/22

$640

/nt

10/30/22 - 11/03/22

$550

/nt

11/04/22 - 11/04/22

$626

/nt

11/05/22 - 11/05/22

$630

/nt

11/06/22 - 11/09/22

$550

/nt

11/10/22 - 11/10/22

$675

/nt

11/11/22 - 11/11/22

$783

/nt

11/12/22 - 11/12/22

$811

/nt

11/13/22 - 11/13/22

$681

/nt

11/14/22 - 11/16/22

$550

/nt

11/17/22 - 11/17/22

$601

/nt

11/18/22 - 11/18/22

$706

/nt

11/19/22 - 11/19/22

$716

/nt

11/20/22 - 11/23/22

$550

/nt

11/24/22 - 11/24/22

$574

/nt

11/25/22 - 11/25/22

$706

/nt

11/26/22 - 11/26/22

$742

/nt

11/27/22 - 11/27/22

$567

/nt

11/28/22 - 11/30/22

$550

/nt

12/01/22 - 12/01/22

$676

/nt

12/02/22 - 12/02/22

$856

/nt

12/03/22 - 12/03/22

$891

/nt

12/04/22 - 12/04/22

$697

/nt

12/05/22 - 12/05/22

$668

/nt

12/06/22 - 12/06/22

$683

/nt

12/07/22 - 12/07/22

$680

/nt

12/08/22 - 12/08/22

$770

/nt

12/09/22 - 12/09/22

$995

/nt

12/10/22 - 12/10/22

$1,040

/nt

12/11/22 - 12/11/22

$861

/nt

12/12/22 - 12/12/22

$893

/nt

12/13/22 - 12/13/22

$942

/nt

12/14/22 - 12/14/22

$988

/nt

12/15/22 - 12/15/22

$1,044

/nt

12/16/22 - 12/16/22

$1,789

/nt

12/17/22 - 12/17/22

$1,920

/nt

12/18/22 - 12/18/22

$2,005

/nt

12/19/22 - 12/19/22

$2,033

/nt

12/20/22 - 12/20/22

$2,059

/nt

12/21/22 - 12/21/22

$2,093

/nt

12/22/22 - 12/22/22

$2,106

/nt

12/23/22 - 12/23/22

$2,393

/nt

12/24/22 - 12/24/22

$2,461

/nt

12/25/22 - 12/25/22

$2,423

/nt

12/26/22 - 12/26/22

$2,406

/nt

12/27/22 - 12/27/22

$2,253

/nt

12/28/22 - 12/28/22

$2,239

/nt

12/29/22 - 12/29/22

$2,421

/nt

12/30/22 - 12/30/22

$2,702

/nt

12/31/22 - 12/31/22

$2,811

/nt

01/01/23 - 01/01/23

$2,648

/nt

01/02/23 - 01/02/23

$1,754

/nt

01/03/23 - 01/03/23

$1,628

/nt

01/04/23 - 01/04/23

$1,669

/nt

01/05/23 - 01/05/23

$1,768

/nt

01/06/23 - 01/06/23

$2,016

/nt

01/07/23 - 01/07/23

$1,983

/nt

01/08/23 - 01/08/23

$1,793

/nt

01/09/23 - 01/09/23

$1,662

/nt

01/10/23 - 01/10/23

$1,433

/nt

01/11/23 - 01/11/23

$1,493

/nt

01/12/23 - 01/12/23

$1,632

/nt

01/13/23 - 01/13/23

$2,352

/nt

01/14/23 - 01/14/23

$2,347

/nt

01/15/23 - 01/15/23

$2,050

/nt

01/16/23 - 01/16/23

$1,680

/nt

01/17/23 - 01/17/23

$1,301

/nt

01/18/23 - 01/18/23

$1,394

/nt

01/19/23 - 01/19/23

$1,552

/nt

01/20/23 - 01/20/23

$1,875

/nt

01/21/23 - 01/21/23

$1,915

/nt

01/22/23 - 01/22/23

$1,597

/nt

01/23/23 - 01/23/23

$1,363

/nt

01/24/23 - 01/24/23

$1,280

/nt

01/25/23 - 01/25/23

$1,389

/nt

01/26/23 - 01/26/23

$1,568

/nt

01/27/23 - 01/27/23

$1,902

/nt

01/28/23 - 01/28/23

$1,958

/nt

01/29/23 - 01/29/23

$1,661

/nt

01/30/23 - 01/30/23

$1,413

/nt

01/31/23 - 01/31/23

$1,343

/nt

02/01/23 - 02/01/23

$1,457

/nt

02/02/23 - 02/02/23

$1,680

/nt

02/03/23 - 02/03/23

$2,009

/nt

02/04/23 - 02/04/23

$2,082

/nt

02/05/23 - 02/05/23

$1,853

/nt

02/06/23 - 02/06/23

$1,593

/nt

02/07/23 - 02/07/23

$1,528

/nt

02/08/23 - 02/08/23

$1,551

/nt

02/09/23 - 02/09/23

$1,787

/nt

02/10/23 - 02/10/23

$2,049

/nt

02/11/23 - 02/11/23

$2,119

/nt

02/12/23 - 02/12/23

$1,867

/nt

02/13/23 - 02/13/23

$1,614

/nt

02/14/23 - 02/14/23

$1,545

/nt

02/15/23 - 02/15/23

$1,526

/nt

02/16/23 - 02/16/23

$2,287

/nt

02/17/23 - 02/17/23

$2,582

/nt

02/18/23 - 02/18/23

$3,048

/nt

02/19/23 - 02/19/23

$2,778

/nt

02/20/23 - 02/20/23

$2,571

/nt

02/21/23 - 02/21/23

$2,534

/nt

02/22/23 - 02/22/23

$2,252

/nt

02/23/23 - 02/23/23

$2,506

/nt

02/24/23 - 02/24/23

$2,502

/nt

02/25/23 - 02/25/23

$2,513

/nt

02/26/23 - 02/26/23

$2,064

/nt

02/27/23 - 02/27/23

$1,739

/nt

02/28/23 - 02/28/23

$1,680

/nt

03/01/23 - 03/01/23

$1,676

/nt

03/02/23 - 03/02/23

$1,889

/nt

03/03/23 - 03/03/23

$2,234

/nt

03/04/23 - 03/04/23

$2,226

/nt

03/05/23 - 03/05/23

$1,814

/nt

03/06/23 - 03/06/23

$1,514

/nt

03/07/23 - 03/07/23

$1,482

/nt

03/08/23 - 03/08/23

$1,596

/nt

03/09/23 - 03/09/23

$1,774

/nt

03/10/23 - 03/10/23

$2,482

/nt

03/11/23 - 03/11/23

$2,448

/nt

03/12/23 - 03/12/23

$2,113

/nt

03/13/23 - 03/13/23

$1,907

/nt

03/14/23 - 03/14/23

$1,868

/nt

03/15/23 - 03/15/23

$2,002

/nt

03/16/23 - 03/16/23

$2,110

/nt

03/17/23 - 03/17/23

$2,399

/nt

03/18/23 - 03/18/23

$2,274

/nt

03/19/23 - 03/19/23

$1,912

/nt

03/20/23 - 03/20/23

$1,700

/nt

03/21/23 - 03/21/23

$1,646

/nt

03/22/23 - 03/22/23

$1,746

/nt

03/23/23 - 03/23/23

$1,841

/nt

03/24/23 - 03/24/23

$2,140

/nt

03/25/23 - 03/25/23

$2,096

/nt

03/26/23 - 03/26/23

$1,470

/nt

03/27/23 - 03/27/23

$1,331

/nt

03/28/23 - 03/28/23

$1,242

/nt

03/29/23 - 03/29/23

$1,318

/nt

03/30/23 - 03/30/23

$1,382

/nt

03/31/23 - 03/31/23

$1,655

/nt

04/01/23 - 04/01/23

$1,585

/nt

04/02/23 - 04/02/23

$1,213

/nt

04/03/23 - 04/03/23

$1,085

/nt

04/04/23 - 04/04/23

$955

/nt

04/05/23 - 04/05/23

$967

/nt

04/06/23 - 04/06/23

$1,019

/nt

04/07/23 - 04/07/23

$1,544

/nt

04/08/23 - 04/08/23

$1,487

/nt

04/09/23 - 04/09/23

$1,124

/nt

04/10/23 - 04/10/23

$803

/nt

04/11/23 - 04/11/23

$679

/nt

04/12/23 - 04/12/23

$713

/nt

04/13/23 - 04/13/23

$791

/nt

04/14/23 - 04/14/23

$1,608

/nt

04/15/23 - 04/15/23

$1,094

/nt

04/16/23 - 04/16/23

$763

/nt

04/17/23 - 04/17/23

$697

/nt

04/18/23 - 04/18/23

$660

/nt

04/19/23 - 04/19/23

$1,091

/nt

04/20/23 - 04/20/23

$660

/nt

04/21/23 - 04/21/23

$922

/nt

04/22/23 - 04/22/23

$1,578

/nt

04/23/23 - 04/23/23

$1,460

/nt

04/24/23 - 04/24/23

$1,555

/nt

04/25/23 - 04/25/23

$1,721

/nt

04/26/23 - 04/26/23

$1,694

/nt

04/27/23 - 04/27/23

$660

/nt

04/28/23 - 04/28/23

$722

/nt

04/29/23 - 04/29/23

$746

/nt

04/30/23 - 05/04/23

$660

/nt

05/05/23 - 05/05/23

$1,807

/nt

05/06/23 - 05/18/23

$660

/nt

05/19/23 - 05/30/23

$2,000

/nt